Why Is Mental Health on the Rise Amongst Teenagers?
Why is teen mental health important? Read on to explore why teen mental health is on the rise, and what that can mean for you or your loved one.
Mental health is on the rise amongst teenagers. This could be due to several reasons, such as increased awareness, better diagnosis, or greater willingness to seek help. Whatever the cause, it's clear that more and more young people struggle with mental health issues. We must understand these problems and provide service and support to struggling teenagers.
Mental health is a term that encompasses a person's social, emotional, and psychological well-being.1 
How Do We Address Teens' Mental Health?
Signs Teenagers Might Need Help with Mental Health
When it comes to teen mental health, it's vital to familiarize oneself with the early warning signs. Continue reading to learn about the warning signs for poor teenage mental health.
Perpetual Sadness
Sadness, feelings that nothing matters, and hopelessness can all be signs of mental health issues in adolescents.
A Drop In-School Performance
In teens, mental health issues can be associated with drops in performance at school, work, or home.
Ongoing Worries or Fears
Excessive worry and ongoing fear can be warning signs for rising mental health issues.
Consistent Aches and Pains
In terms of adult and teen mental health, it's essential to remember that the body keeps score. If a teen has unexplained, ongoing aches and pains, they may be struggling with adolescent mental health issues.
Loss of Appetite or Being Picky with Food
Loss of appetite, lack of personal hygiene, and food aversions can be warning signs for teen mental health issues.
Problems Fitting in At School or Getting Along with Others
Teen mental health can suffer if adolescents have trouble fitting in at school or getting along with their peers.
Aggressive or Consistently Disobedient Behavior, or Repeated Temper Tantrums
Aggression, disobedience, yelling, and fighting are warning signs of adolescent mental health issues.
Sleep Problems, Including Nightmares
If someone struggles with teen mental health, they may start sleeping too much or too little.
Common Mental Health Disorders Among Teens
Among teens struggling with adolescent mental health issues, professionals have noticed patterns of common disorders. The following sections will explore the most frequent mental health issues in teens.
Major depressive disorder (MDD) is one of the common mental health issues in adolescents.3 
Attention Deficit Hyperactivity Disorder
If a teen is displaying symptoms including inattention, impulsivity, and hyperactivity, it may be helpful to schedule a teenage mental health evaluation for ADHD.3 
Common mental disorders include eating disorders such as bulimia or anorexia in teens.3 
Common teenage health problems include substance use disorders. Due to the growth of mental illness and substance use issues among teens, it's critical to seek out care immediately if these issues are of concern.3 
Risk Factors That Increase Mental Health Issues in Teenagers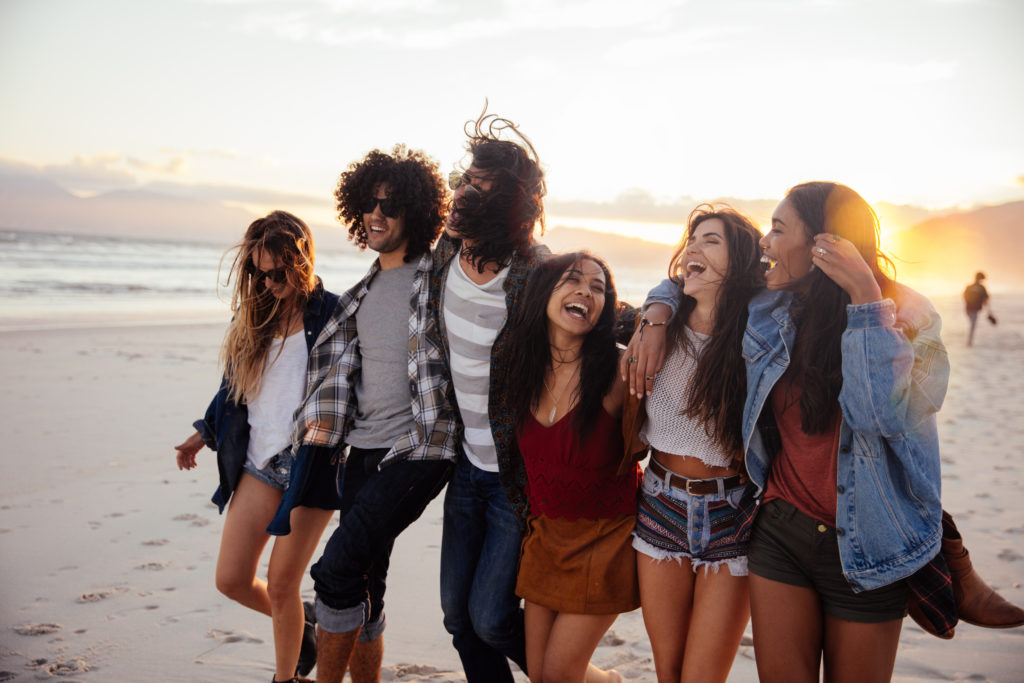 Teen mental health risk factors are a critical component for understanding the growth of mental illness. Keep reading to learn more about specific teen mental health risk factors.
Increased Stress, Fear, and Anxiety
Increased stress, fear, and anxiety are associated with rising mental health issues for teens.3 
Parental history of depression, anxiety, or other mental health disorders can increase teens' likelihood of mental issues.3 
Negative Family Environment (May Include Parental Substance Abuse)
Substance use within the home and stressful family environments are risk factors for mental health issues in adolescents.3 
Child Maltreatment or Abuse by Parents
Rising mental health issues are associated with minimal parental support, poverty, harsh discipline, neglect, abuse, and child mistreatment.3 
Mental health teens' reasons can include family conflict or strife within a teen's home environment.3 
Loss of School, Sport, Church, Community Routine
If teenagers' social routine is disrupted, they're more likely to struggle with adolescent mental problems.3 
Loss of Supportive Relationships with Friends, Extended Family Members, Mentors
Loss or lack of supportive relationships, termination of relationships, divorce, and parental death can contribute to the growth of mental illness.3 
Why Are Today's Teens So Stressed Out?
According to the American Psychological Association (APA), mental health teens' reasons include excessive stress. Many teenagers reported feeling stressed, overwhelmed, depressed, and sad during the school year. Approximately a quarter of the teenagers interviewed reported skipping a meal due to stress.4 
Although findings are mixed, some studies find an association between mental health issues in teens and social media use.5 
Warning Signs a Teenagers May Be Considering Suicide
Regarding mental health teens reasons, suicide is currently the second leading cause of death among adolescents ages fifteen to twenty-four years old.3  For this reason, it's critical to learn about the rise in mental illness and suicide warning signs.
Talking About or Making Plans for Suicide
Regarding teens and mental health, if an adolescent is discussing suicide or making plans, a parent or guardian and mental health professional should be alerted immediately.3 
Expressing Hopelessness About the Future
Feeling down, depressed, hopeless, or irritable is a symptom of mental issues in teens and possibly suicidal ideation.3 
Displaying Severe/Overwhelming Emotional Pain or Distress
Warning signs of adolescence mental problems include displays of overwhelming pain and distress.3 
Showing Worrisome Behavioral Cues or Marked Changes in Behavior
Sudden or worrisome changes in behavior can be predictive of mental health issues in teens, including suicidal ideation.3 
How Can I Improve My Mental Health?
Recognizing mental health issues in adolescence and the possible causes of mental health difficulties is essential for teenagers' psychiatric issues. The following sections will provide tips on how to improve mental health.
Find Out More About Your Particular Issue
Teenagers can only benefit from learning more about their specific diagnosis or mental health condition for psychiatric issues.
If You're Using Drugs and Alcohol, Slow Down
For teens struggling with substance use, it can be helpful to work with an addiction counselor to create a plan for slowing down or quitting entirely.
Eating regular meals and choosing foods that nourish the body can help improve adolescent mental health. 
Learn Some Relaxation Techniques to Help You Deal with Stress
Relaxation exercises and techniques can help teens cope with stress, including deep breathing.
For teenagers especially, it's crucial to get enough sleep each night.
Regular exercise, including team sports, walking, hiking, or even sitting outside, can improve mental health symptoms.
Practice Mindfulness or Meditation
Mindfulness and meditation are excellent resources for improving mental health. Teens can learn mindfulness and meditation from a therapist or through convenient apps.