Is Bipolar Disorder Genetic and Triggered Later On?
Is bipolar disorder genetic? BPD can arise without warning. Many develop BPD after learning their parents or grandparents have the condition.
What is Bipolar Disorder?
Bipolar disorder is a mental health condition characterized by alternating periods of high energy or mood and low energy/mood/depression. Bipolar disorder is sometimes called manic depression because those with it can seem to be manic sometimes and depressed the rest of the time.1
Generally, those diagnosed with bipolar disorder have one or more "major depressive" episodes characterized by low mood and energy and further depressive symptoms, then one or more "manic or mixed" episodes characterized by overconfidence, high energy, and related symptoms.
Understanding Bipolar Disorder
Bipolar disorder is a serious mental health condition that can have lifelong effects on individuals and families. It currently affects nearly 3% of adolescent and adult individuals in the United States alone.
Despite its significant prevalence, bipolar disorder isn't very well understood, and its causes can seem mysterious. Many wonder whether bipolar disorder is genetic and can be triggered later in life.
Is Bipolar Disorder Dangerous?
Bipolar disorder can be dangerous because it changes thinking and perception. For example, an individual diagnosed with bipolar disorder may feel depressed and do something drastic in their life. While in a manic period, they may quit their job or undertake risky behaviors they would normally not.
Symptoms of Bipolar Disorder
It is important to be able to recognize indications of bipolar disorder, in order to best administer treatment. Bipolar disorder usually accompanies key symptoms such as:2
Restless and/or impulsive behavior during manic episodes

Poor judgment

Unrealistic perception of one's abilities during manic or depressive episodes

Excessive happiness or euphoria to the point of delusion

Agitation or paranoia

Jumpiness

Thinking or talking very quickly

Depressive symptoms like low energy, insomnia, chronic fatigue, and more
The overall issue with bipolar disorder is inconsistency. Those diagnosed with bipolar disorder feel that their energy levels and moods fluctuate, leading to major lifestyle disruptions or health risks.
Types of Bipolar Disorder
Bipolar disorder is classified in three broad types; these will be detailed below.
This normally includes manic episodes lasting one week or more or severe mania that requires hospitalization. Bipolar I disorder may also include a major depressive episode of two weeks or more. Doctors can diagnose an individual with bipolar I disorder after a single manic episode.
This is usually accompanied by hypomania, a less intense form of mania. To be diagnosed with bipolar II disorder, an individual must experience a major depressive episode that lasts two weeks or more either preceding or following a hypomania episode.
This causes the symptoms of hypomania and/or depression for at least two years. However, some individuals may be diagnosed with bipolar disorder and experience symptoms that do not classify them into the above categories.
Is Bipolar Disorder Genetic?
Genes heavily influence bipolar disorder. Researchers and doctors know this because bipolar disorder is very frequently inherited. According to up-to-date science, genetic factors account for 80% of the cause of bipolar disorder. This is likely because genes influence brain wiring and orientation, which may contribute to bipolar disorder.
3
If a single parent has bipolar disorder, their child has a 10% chance of developing the illness. If both parents have bipolar disorder, their child has a 40% chance of developing this illness
4
Developing Bipolar Disorder
Furthermore, most individuals diagnosed with bipolar disorder develop the condition's symptoms before the age of 20. It is possible to develop bipolar disorder symptoms later in life, but it is almost never diagnosed in individuals over the age of 40.
Although bipolar disorder is somewhat genetic, more research is required to fully understand the link between genes and developing the condition.
Genetics play a big role in one's likelihood of developing bipolar disorder. But other risk factors can increase or decrease the likelihood as well.
Brain Injury and Structure
A person's brain structure or any brain injuries they suffer(ed) can influence bipolar disorder development or symptoms. For example, head injuries or trauma may trigger bipolar disorder symptoms if a person is already at risk of developing them.
Inflammation, fluctuations in cortisol levels, or other disruptions to functional brain activity can further lead to the development of bipolar disorder symptoms.
Various environmental factors can also influence the likelihood of developing bipolar disorder or keeping it "subdued" or not showcasing symptoms. These environmental factors include:
Stressful or traumatic events. Traumatic events can influence brain development, especially in young adults, by changing how neurological connections are made. This may, in turn, also lead to bipolar disorder symptoms

Lack of physical activity or exercise

Substance use or abuse

Hormonal changes experienced during puberty

Social relationships, especially with adults or peers
Treatment of Bipolar Disorder
Bipolar disorder is treated by medical professionals and therapists in a variety of ways. Most treatment methods rely on medication, psychotherapy techniques, or lifestyle medications (either solely or in conjunction with each other).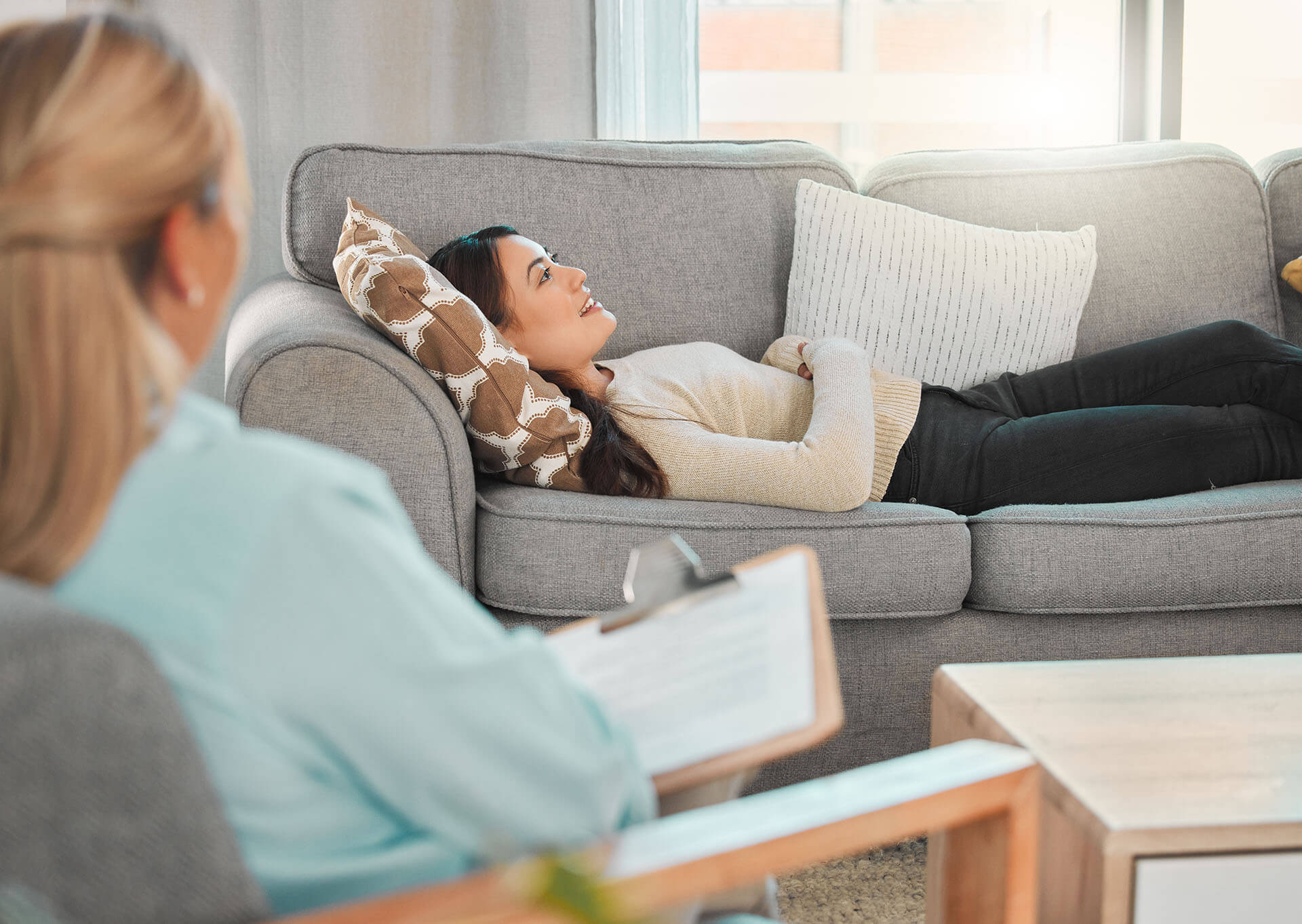 Common medications to treat bipolar disorder include antidepressants, antipsychotic drugs, anti-anxiety medications, and sleeping pills. These can help to rebalance the brain's hormone levels or treat the direct symptoms of manic or depressive episodes suffered by individuals with bipolar disorder.
Psychotherapy is a form of talk therapy where individuals speak with therapists and other trained professionals to identify sources of emotional trauma. Through psychotherapy, those with bipolar disorder can learn to handle their symptoms or identify the root cause of some of their emotional needs.
Exposure is a frequent intervention technique in cognitive behavioral therapy that aids patients in facing their concerns. A specific form is called prolonged exposure, which teaches patients how to approach traumatic memories, feelings, and circumstances gradually and safely.
Abstaining from using drugs or alcohol

Exercising regularly and eating a healthy diet

Establishing and maintaining a healthy sleep routine

Keeping a mood diary

Using meditation, yoga, and deep breathing exercises to reduce stress

Seeking emotional support

Seeking out and staying up to date on medical treatments for bipolar disorder
Get Treatment for Bipolar Disorder at Pacific Beach Health
If you or a loved one have experienced the symptoms of bipolar disorder, know that you can always get the assistance and resources you need at Pacific Beach Health. When you contact us today, we can connect you to licensed medical and care professionals to help you understand your condition and its symptoms.