With the recent COVID-19 pandemic, there has been a sharp increase in the need for digital therapies. Digital Cognitive Behavioral Therapy is one form growing in popularity. 
What is Digital Cognitive Behavioral Therapy (DCBT)?
Digital cognitive-behavioral therapy (DCBT) is a form of CBT conducted in a digital format. While it most commonly refers to specific DCBT applications, it can be extended towards email, messenger, video, or other digital meeting formats. 
There are many terms used to describe digital cognitive-behavioral therapy. While these terms all mean the same for the most part, different terminology can allude to slight differences in format or structure per each type of therapy.
Online CBT
Usually, online CBT refers to a rather traditional CBT format conducted in a digital setting. It most commonly includes virtual video sessions with a traditional therapy structure.
iCBT
Internet cognitive-behavioral therapy (iCBT) refers to CBT conducted anywhere online. Rather than using applications, it focuses on web programs, though it can stray from a traditional format.
ECBT
ECBT is a third form of DCBT, and it refers to DCBT that is undergone through apps. 
Alongside ensuring privacy, DCBT offers several other types of advantages. 
One of the main advantages of DCBT is that it is convenient. Since CBT can be accessed anywhere and anytime, it is easily incorporated into an individual's schedule with little planning. It also helps reduce the hassle of scheduling transportation and costs associated with it, allowing individuals to pursue treatment without the worry of other aspects of daily life interfering. 
DCBT also offers accessibility unique to digital platforms. Individuals seeking treatment will be able to access their DCBT software of choice from the comfort of their own home and at any time of day while still maintaining the privacy and confidentiality expected in traditional sessions.
DCBT can also seem less daunting for those unfamiliar with traditional, face-to-face sessions, allowing them to seek the professional help they need without sacrificing their comfort. Moreover, for regions where the availability of mental health practitioners may be scarce, individuals can seek professional help with additional ease. 
What to Look for in DCBT App?
With the increase in demand for online therapy services, as well as the COVID-19 pandemic, there are several DCBT apps available. There are several factors to consider when choosing the right option. 
Customizable Intervention
Every individual will have different needs when it comes to therapy. DCBT gives patients the ability to customize their sessions and explore different options to discover what is best for them. 
Real-Time Result Tracking
Since all documents and results are stored virtually, patients will be able to access real-time result tracking to help gauge the efficacy of their sessions. 
One of the key components that determine whether CBT is successful is the access to and availability of different resources. Most DCBT platforms utilize a patient portal, which not only allows users to access their information but often features an array of beneficial resources to assist in their treatment. 
HIPAA-Compliant Storage and Sharing
Maintaining a steady connection of information regarding sessions is important, especially if the app focuses on fostering connections between the patient and several therapists. However, to ensure the same confidentially that traditional CBT offers, it is important to make sure that the app utilizes a storage and sharing system that is HIPAA-compliant. 
Cognitive Behavioral Therapy Techniques
The focus of CBT is to establish and strengthen the connection between cognition/thoughts and behaviors/actions. This factor can be done through different techniques with various efficacies dependent on the individual.1 
One of the main goals of CBT is to address the origin and occurrence of negative thoughts, include self-depreciation and other harmful mindsets, while also connecting positive behaviors with positive thoughts through reinforcement. 
To address negative thoughts and other potentially harmful behaviors, one of the key tactics of CBT is to teach the patient new skills. These skills include self-soothing and self-affirming behaviors to teach healthy ways to cope and deal with possible triggers as well as skills to recognize and identify harmful behaviors. 
CBT is also goal-oriented and helps treat disorders using positive reinforcement and affirmation. It creates a steady but custom timeline for recovery that the patient can refer to for motivation. 
CBT is also geared towards aiding in the development of problem-solving skills. It bolsters healthy coping mechanisms and helps create a plan for addressing triggers. 
CBT is designed to help patients learn to monitor their progress and behaviors. It helps to connect techniques taught in therapy to real-life scenarios to aid in recovery from disorders, especially substance use disorders. Self-monitoring can come in many forms but usually comes as a result of the other skills and techniques taught and utilized in CBT.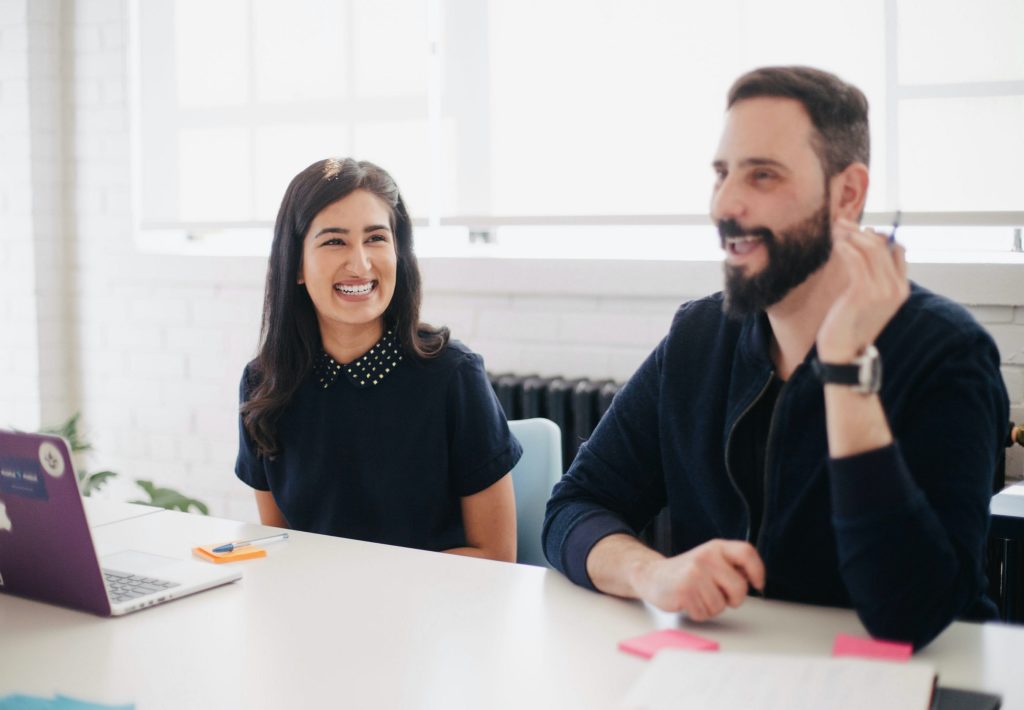 Overall, cognitive-behavioral therapy entails fostering a connection and understanding between thoughts and actions, which can aid in understanding different situations, mental and physical, and deciding on the best decision. CBT can be beneficial in preventing triggered relapses by providing to work through challenges with a new perspective.   
Identify Challenging Conditions
However, before healing can occur, cognitive-behavioral therapy must help patients acquire the skills to identify challenging conditions. Healing is done through fostering an understanding of negative thoughts and behaviors and their origins.
After providing the skills to identify challenging situations, cognitive-behavioral therapy then provides patients with the ability to work through these circumstances. This ability provides a sequence for reflection, helping increase the risk of recovery when someone is exposed to triggers. It can include:
Familiarizing yourself with feelings regarding challenges
Recognizing detrimental thought patterns
Replacing negative thinking with realistic responses 
Studies have found DCBT to work as efficiently as traditional CBT.2 Here are some of the treatment methods included: 
The focus of CBT, in any format, is to provide the opportunity and guidance to change thinking patterns. DCBT follows this traditional focus by helping patients consider their current cognitive scope and reframe it to better understand how to develop a healthy relationship between the mind and body. 
Cognitive reframing is often done by restructuring the mind and how it analyzes situations. For example, in a challenging or triggering situation, originally, the mind may turn to unhealthy coping mechanisms or substance abuse. However, DCBT offers the tools to restructure this thought process to better address a situation in a healthy, safe way.
It can also focus on recognizing the mind's impact in situations and how circumstances may vary when analyzed in different contexts. 
Mood tracking is beneficial as a way of tracking daily progress for later reflection. Patients can track their moods in the moment and then reflect on how and why those feelings occurred later in an unrelated environment. It allows for restructuring and reframing to be applied even without the active presence of a therapist. 
Mediation has long since been a valuable practice in creating a healthy, positive mind frame. In CBT, mediation may be utilized not only as a period of reflection for the techniques and information learned during a session but also as a period of learning utilized to help patients expand on what they've learned in a session.
Mediation can also foster a greater sense of overall mindfulness and self-awareness, helping create harmony between the mind and body. 
What is Cognitive Behavioral Therapy Used to Treat?
CBT is one of the most popular psychotherapy options utilized as a treatment for a variety of conditions and disorders, including:
Mood disorders
Anxiety disorders
OCD
PTSD
Eating disorders
CBT is also beneficial in treating other disorders.
CBT can be used to help establish a new, positive way of thinking that can be beneficial with dealing with the symptoms that occur as a result of a chemical imbalance, such as depression. 
CBT can be used to treat the impulsivity and rejection sensitivity common in ADHD. 
While DCBT is often thought of in association with mental health and substance use disorders, it can also provide treatment for sleep disorders, including insomnia whether it occurs alone or with another disorder.3 
The Benefits of CBT for Addiction Treatment
Throughout recent history, many studies have been conducted to help understand the benefits of CBT regarding substance abuse disorders and addiction treatment, which results showing a variety of benefits.4 
Explores Harmful Thought-Patterns and Behaviors
The focus of CBT is to draw attention to common thought patterns and the behaviors that can arise from them while also helping to redirect harmful patterns. It helps individuals better explore the relationship between mind and body and practice healthy coping mechanisms and safe behaviors. 
Allows Alternative Thinking
CBT introduces different perspectives that can be utilized during critical thinking to properly analyze a challenging situation through several forms of alternative thinking. 
Can Be Done in Group or Individual Settings
CBT is versatile and can meet diverse needs – including setting. Its ability to be adapted to group or individual settings makes it beneficial for online platforms like DCBT or even treatment centers. 
Incorporates Useful Practices into Everyday Life
CBT is one of the most beneficial forms of treatment for many disorders because of its ease of incorporation into daily life. The skills and techniques taught in CBT, whether in person or through a digital format, can be utilized to help with day-to-day events, from dealing with challenging situations to promoting a sense of mindfulness. 
Other Therapies and Treatments Used Alongside CBT
While CBT is an effective addiction treatment on its own, some may find additional benefits from combining it with other forms of therapies and treatments. 
Medication-Assisted Treatment
Often, substance abuse may occur alongside or as the result of a different disorder. While medication cannot treat addiction, it can aid in treating these symptoms that may impede a successful recovery.
Medication may also be utilized in treating the withdrawal symptoms that may occur with medical detoxes. Withdrawal can result in physical discomfort and psychological symptoms that medication can be used to reduce in severity. 
Motivational Interviewing
Motivational interviewing is guided and purposeful conversation that can be utilized to analyze situations from multiple perspectives through active listening. 
Holistic and natural treatments have long been utilized to aid in the recovery from illness and disorders. Paired alongside medical treatment, holistic treatments such as yoga, meditation, and professionally guided herbal remedies may prove to be beneficial in creating a better connection between the mind and body that can aid in addiction treatment. 
Peer support groups allow for patients to build lasting connections and a study support system of individuals experiencing similar emotions and daily challenges. Support groups combined with CBT can help restructure thoughts and introduce new perspectives.