What You Must Know About Histrionic Personality Disorder
Histrionic personality disorder is a common mental disorder that can affect how a person perceives their surroundings, typically their relationships and interactions with others.
What is Histrionic Personality Disorder?
Histrionic personality disorder is a mental disorder that affects how a person perceives the world around them, specifically their interactions with other people.1 It can dictate behavior as well as their perception of relationships. 
One of the most common histrionic personality disorder symptoms is attention-seeking. Those with this disorder may find themselves with a desire to be noticed, which can be achieved through a variety of positive and negative behaviors. 
Dramatic Personality Disorder
Histrionic personality disorder is a cluster B type dramatic personality disorder, which means that it can often be difficult to regulate emotions.2
There are other forms of personality and behavioral disorders, which may present in different ways and are often researched alongside HPD during diagnosis. They can include the following examples as well as many more:
Anxious personality disorders
What are the Symptoms of Histrionic Personality Disorder?
The symptoms of histrionic personality disorder can vary between individuals. However, there are histrionic personality disorder symptoms that are most looked for during diagnosis. 
Demand Center of Attention
Because histrionic personality disorder is most often associated with a desire to be noticed, it often results in individuals demanding the attention, whether of a single person or a group. It can occur during inappropriate times as well, such as an individual demanding attention at someone else's significant event. 
Most symptoms occur as a result of the central symptoms of seeking attention. Trying to impress those around can be one way it is done, whether through boasting or completing different acts. 
Those with HPD may lack impulse control, which can lead to rash – and possibly dangerous – decisions. They can be as a result of the increased suggestibility, which is discussed further below, or a result of the desire for attention. 
For those with HPD, it is a common occurrence to seek reassurance and approval from those around them often. 
Due to the intense desire for attention and to impress, individuals with histrionic personality disorder are often easily subject to suggestions and influence. It can trigger many of the symptoms above, especially rash decisions. 
Threatening Suicide for Attention
Threatening suicide is one form of manipulative behavior that those with HPD may utilize to receive the attention they desire as a result of their disorder. 
As characteristic with many behavioral disorders, especially those that are typically a subject of comorbidity with other disorders or tend to result in antisocial practices, HPD can result in extreme sensitivity. It occurs most often as a result of failed attention-seeking behaviors, which can translate as rejection. 
HPD can cause excessive and often exaggerated emotions. They can lead to theatrical displays, both as a result of the inability to express emotions as well as a method for garnering attention. Excessive emotions may be caused by levels of different neurochemicals in the brain. 
Rapidly Shifting Behavior
Outside of attention-seeking behavior, patients with HPD may also experience rapidly shifting behavior. 
What causes Histrionic Personality Disorder?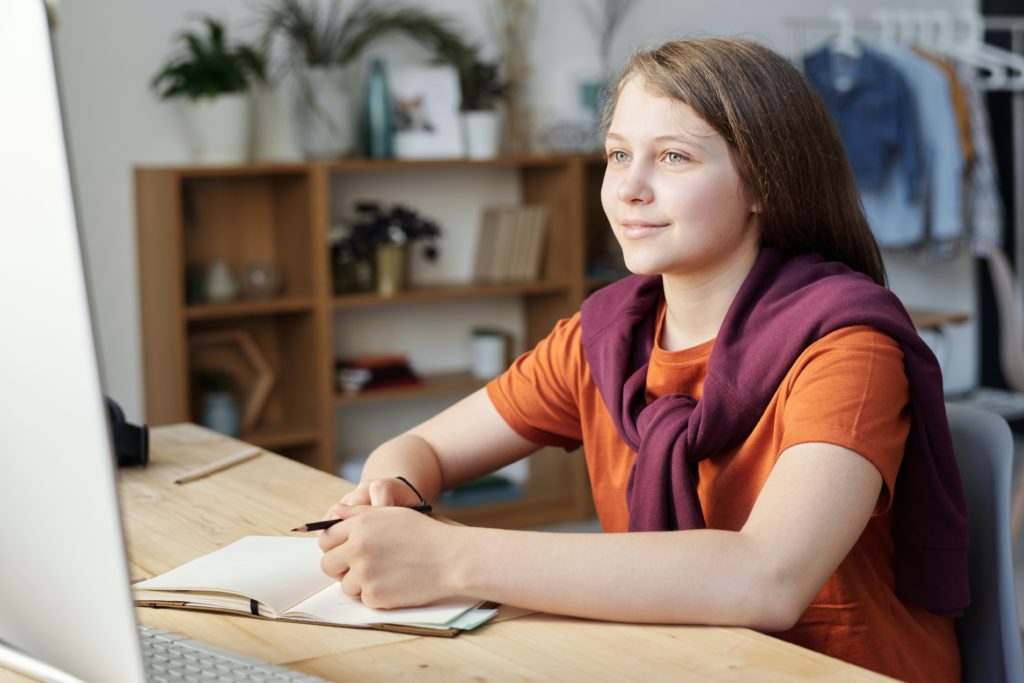 Due to its various forms and types of manifestations, the exact cause of histrionic personality disorder is still not explicitly known. However, scientists have discovered several possible sources of development.3  
One possible suggestion for the cause of HPD is role models, or the lack thereof. An absence of positive role models can lead to a variety of mental developmental disorders, including histrionic personality disorder. 
While the science on this disorder is still underdeveloped, it has been hypothesized that genetics may play a role in the development of HPD.4 
Coexisting alongside the possible factor of the availability of role models, it is believed that environmental factors may increase the likelihood of HPD developing. This aspect includes childhood trauma, which can also increase the risk of other mental disorders. 
Diagnosis Histrionic Personality Disorder?
While the causes of HPD have not yet been fully discovered, there are several methods for diagnosing the disorders. There is no single test proven most effective for a diagnosis, and, as a result, a medical professional may utilize several of the below options. 
When first addressing whether a patient may have HPD, the doctor will check the patient's medical history. Not only does it allow for the medical professional to determine whether any medications or illnesses could be causing symptoms to occur, but it also allows for them to view whether the patient has been diagnosed with a personality disorder in the past. 
When attempting to diagnose HPD, a medical provider may try to climate the possibility of a different illness, such as a physical illness, that may be resulting in similar symptoms to HPD. 
Since HPD impacts how an individual acts and reacts to situations, professionals may wish to speak to close family members and friends. Doing so allows for them to fully understand the behavior that the patient is exhibiting from a third-party perspective. 
Because HPD is hypothesized to occur as a result of role models, environmental factors, and genetics, doctors may look into a patient's family history. It can demonstrate any other occurrences of personality disorders, especially HPD, as well as possible trauma or events that could have influenced the disorder's development. 
A differential diagnosis is a process of deciding between two similar disorders. HPD often shares many overlapping symptoms with several other personality disorders. 
Narcissistic Personality Disorder
A narcissistic personality disorder is a personality disorder most often seen in male patients and is characterized by an inflated sense of self-importance, a desire for positive attention, and a lack of empathy. 
Borderline Personality Disorder
Borderline personality disorder is one of the more common personality disorders and is characterized by internal and external instability regarding emotions and interactions. 
Dependent Personality Disorder
A dependent personality disorder is an anxious personality disorder. Like all personality disorders, DPD impacts how an individual perceives themselves and their relationships with others. However, unique to DPD, this disorder is characterized by a feeling of helplessness and a lack of self-confidence. 
Histrionic personality disorder cannot be cured, but treatment can aid in managing symptoms. 
Psychotherapy is the umbrella term for a variety of different therapies utilized in treating HPD. One of the most common is cognitive-behavioral therapy (CBT).
CBT
CBT is a form of psychotherapy that is focused on creating a positive relationship between thoughts and actions. This therapy utilizes positive reinforcement to promote healthy thought processes and behaviors, which can help reduce the severity of HPD symptoms. 
Behavioral therapy can aid in treating HPD by helping a patient to understand the consequences of behaviors and help to develop positive behaviors through sessions. 
Counseling is a collaborative form of treatment that focuses on the professional connection between counselor and patient. Patients and their counselors will talk through common occurrences and circumstances, either that have happened or have a high potential for happening, and discuss different approaches and outcomes.
It helps foster a healthy connection between thoughts and actions while also building an increased sense of accountability. 
Talk therapy is one of the most common forms of therapy utilized for treating HPD. It involves patient and therapist sessions where both parties talk and discuss different circumstances and outcomes, allowing for the promotion of a better understanding of behaviors and thoughts. 
Medication-Assisted treatment
Medication is not often prescribed for the treatment of HPD. However, it may be prescribed to treat co-occurring conditions that may impede the efficacy of treatments used for HPD. It can include other personality disorders as well as mental health disorders like anxiety or depression that may occur alongside HPD.