Traits That Help You Spot Avoidant Personality Disorder
Avoidant personality disorder impacts hundreds of thousands of Americans annually. Learn more about the treatment and symptoms of this disorder in this article.
What Is Avoidant Personality Disorder?
Avoidant personality disorder is a condition where a person experiences extreme feelings of social anxiety and fears conflict. It can lead to a reduced quality of life as it becomes hard to maintain relationships and jobs.1 
How Common Is Avoidant Personality Disorder?
Approx. 2.5% of Americans show signs of avoidant personality disorder symptoms. It is more common in women. Various related issues such as anti-social personality disorder, psychopathy, sociopathy, and severe anxiety are not included in this number. 
People with avoidant personality orders have a difficult time making friends for fear of rejection and ridicule. This disorder tends to narrow their social circle and can lead to negative ideation. Humans are, by nature, social beings, and mental health erodes without healthy relationships. 
What Causes Avoidant Personality Disorder?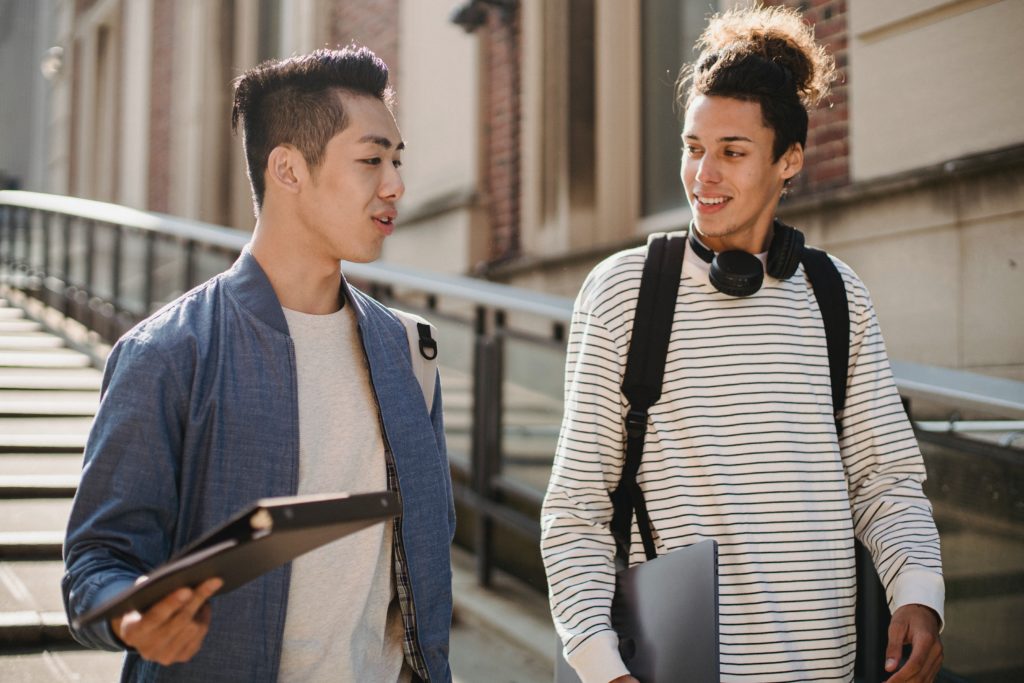 Common causes of avoidant personality disorder symptoms include:
PTSD : Trauma is an extremely individualized experience. After undergoing trauma, it can be hard to talk about it or connect to people who haven't experienced similar issues. It can lead to a reclusive lifestyle.
Anxiety : Anxiety is the root of avoidant personality disorder symptoms. The amalgam of nervousness and fear can develop into the condition if left untreated. Medication can be prescribed to reduce the symptoms of anxiety.
Depression : Depression lowers energy levels, increases brain fog, and causes irritability, all factors that prevent friendships and a healthy work/life balance. Individuals with depression may develop APD due to the long-term stress and cognitive erosion associated with depression.
Genetics : Avoidant personality disorder symptoms can be passed through genetics. However, environment and experience play a larger role.2
Neurological : Chemical imbalances that cause anxiety and depression can lead to developing APD. Another factor with APD is brain shape and development.
Environmental : environment plays a huge role in developing APD. Children that grow up without encouragement or that face extreme ridicule are more likely to show signs of APD. This mistreatment lowers one's confidence levels and creates a poor self-perception.3 
Traits of Avoidant Personality Disorder
Individuals with avoidant personality disorder symptoms are more sensitive to the words and actions of others. They may be unwilling or unable to accept criticism and may overreact to perceived personal failure. Sensitive individuals are less likely to take risks or be open to those around them. In this way, an overly-sensitive nature limits friendships and career paths. 
The constant fear of judgment is a key indicator of APD. A person may experience high levels of anxiety at the thought of social engagement or public speaking, which can lead to agoraphobia and negative mental states.  
Introverts, or individuals who feel drained by continued social activity, are more likely to have APD. However, not all introverts experience APD. 
Inferiority complex refers to a pattern of negative thinking in which a person assumes themself to be unable to compete with their peers. They often feel small in large groups or after setbacks. 
Comorbid disorders are conditions that occur in tandem with others. Here are the common comorbid disorders with APD. 
Anxiety: Anxiety, a primary cause of APD, can cause a variety of underlying health issues such as liver, kidney, and metabolism problems.
Depression: Depression, a common side effect of APD, can lead to suicidal ideation, self-harm, and irritability.
Trauma: Trauma causes poor sleeping habits, ruined relationships, and make it difficult to excel at work—similar side effects to APD, which can it difficult to diagnose one or both conditions.
Substance-related disorders: Substance abuse greatly worsens mental illnesses. Long-term abuse can erode memory, mood, motor skills, and mania.
ADHD: Attention deficit hyperactivity disorders impact many individuals that struggle with mental health. It can cause a learning disability that impacts confidence resulting in APD.
How to Overcome Avoidant Personality Disorder
An avoidant personality disorder is not the end. There are options to manage the symptoms.
Healthy relationships : Maintaining a healthy relationship with an individual that knows and loves you for who you are is key to overcoming APD. It will also help ensure a person with APD engages in social interactions.
Family therapy : Family therapy for parents of children with APD can help them manage their expectations and parenting styles. The family will be better equipped to deal with mental illness.
Self-care : Self-care is paramount to any mental illness. Ensuring a person does not overwhelm themself and takes time to do what makes them happy is healthy. 
Seek help : Should you feel the signs and symptoms of APD worsening, seek help. Finding the right help and sticking to the treatment improves your odds of leading a full life. 
Treatment for Anti-Social Personality Disorder
Psychotherapy : Psychotherapy, also known as talk therapy, is a practice where a patient works one on one to uncover the roots of their condition and who they are as a person. Psychotherapy can help instill positive thinking habits and make a person more aware of their condition.
CBT : Cognitive-behavioral therapy, or CBT, is a form of psychotherapy that aims to change a person's viewpoints, automatic thinking, and personality. The goal is to increase coping mechanisms and positive thinking while also counteracting the negative effects of mental illness.
Behavioral therapy : Behavioral therapy is like CBT but may be used to root out and treat a single action or thought that's seen as fundamentally detrimental to mental health. Behavioral therapy also helps treat overly sensitive individuals by changing their viewpoints on criticism and challenges.
Medication : Medication is used to treat dependent personality disorder, borderline personality disorder, and a wide list of social phobias. It can help reduce the symptoms of these conditions and improve positive brain chemistry.