Bipolar Disorder: Symptoms, Causes, Diagnosis, Treatment
Bipolar disorder is a mood disorder characterized by intense mood swings and other symptoms. Learn more here.
What Is Bipolar Disorder?
Bipolar disorder is a condition marked by intense mood swings. The National Institute of Mental Health Disorders estimates that almost six million adult Americans, or roughly 2.6% of the country's population, are affected by bipolar disorder each year. Each severe episode of bipolar disorder can persist for many weeks or even longer, unlike mild mood swings.
1
Bipolar disorder is a mental disorder that produces fluctuations in a person's mood, functional capacity, and energy. Patients with bipolar disorder go through severe emotional or mood episodes that can last anywhere from a few days to a few weeks. These fluctuations in mood can be classified as manic, hypomanic, or depressive. Bipolar disorder can interfere with a person's social interaction and relationship with loved ones.
The Difference Between Borderline Personality Disorder And Bipolar Disorder
Due to their comparable symptoms, bipolar disorder and borderline personality disorder (BPD) are commonly mistaken for one another. BPD is a
personality disorder
, while bipolar disorder falls under mental disorders that can result in abrupt mood changes. People with BPD go through a cycle of fluctuating actions, moods, and self-image.
What Are the Types of Bipolar Disorder?
Bipolar disorder is classified into three types:
2
A minimum of one bipolar manic episode must arise and endure for at least seven days to be classified as Bipolar I. Before and after the manic period, one could encounter major hypomania depression episodes. Depressive episodes frequently happen as well, lasting at least two weeks. People with Bipolar I can have depressive symptoms and manic symptoms at the same time.
Bipolar II patients go through one severe bipolar depression episode that typically lasts two weeks. Additionally, they may experience at least one hypomanic episode every four days. Bipolar disorder of this sort may affect more women than men.
Bipolar II disorder
is characterized by a pattern of depressive and hypomanic episodes.
Cyclothymia patients have regular episodes of both bipolar depression and hypomania. These episodes have shorter and less severe bipolar disorder symptoms. Most of those with this bipolar disorder only occasionally go for one or two months without any signs of a mood episode.
What Are the Signs and Symptoms of Bipolar Disorder?
The extreme mood swings of bipolar disorder do not occur in a predictable pattern. These mood episodes can take place over the course of several weeks. Each person experiences it differently, and the severity can also alter over time. Below are the signs and symptoms of the three bipolar types.
Signs and Symptoms of Manic Episodes
Indications of a manic episode include:
Excessive happiness, hopefulness, and excitement

Sudden and severe changes in mood

Restlessness

Rapid speech and racing thoughts

Increased energy and less need for sleep

Increased impulsivity and poor judgment

Making grand and unattainable plans

Reckless and risk-taking behavior

Feeling unusually important, talented, or powerful.

Psychosis
Signs and Symptoms of Hypomania
Hypomania can be depicted as:
Extreme irritation or rudeness

Feeling too optimistic

Unknown causes of unusually high activity or energy levels

Being a lot more talkative and social than usual

Having a greater than usual urge for sex

Less sleep is required than normal
Signs and Symptoms of Depressive Episodes
Depressive episodes can manifest via:
Overwhelming sadness

Low energy and fatigue

Lack of motivation

Feelings of hopelessness or worthlessness

Loss of enjoyment of things that were once pleasurable for you

Difficulty concentrating and making decisions

Uncontrollable crying

Irritability

Increased need for sleep

Insomnia or excessive sleep

A change in appetite causing weight loss or gain

Thoughts of death or suicide
Signs and Symptoms of a Mixed Episode
People can have both manic and depressive bipolar symptoms at the same time, and this is known as a mixed episode. Signs and symptoms of a mixed episode include:
3
Irritability

High energy

Racing thoughts and speech

Overactivity or agitation
What Causes Bipolar Disorder?
The following are the most common factors that can cause bipolar disorder.
Bipolar
affective disorder
is largely thought to be caused by chemical changes in the brain. Neurotransmitters are the molecules in charge of managing how the brain works. Neurotransmitters affect mood and other functions. Noradrenaline, serotonin, and dopamine are types of neurotransmitters. Serotonin and noradrenaline have frequently been connected to psychiatric mood disorders such as bipolar depression.
Environmental Factors Like Trauma and Stress
Stressful life experiences and other environmental variables could also contribute to the development of the
disorder or the beginning of bipolar episodes in genetically
prone people. Adolescents with bipolar disorder were found to have more severe psychopathology in relation to negative and stressful life events, notably sexual, emotional, and physical abuse.
How Is Bipolar Disorder Diagnosed?
There is no single test that can diagnose bipolar disorder, although it does have recognizable symptoms. Doctors frequently combine different techniques to obtain a bipolar disorder diagnosis. The following methods specialists use in diagnosing bipolar disorder:
A physical exam

A thorough medical history

Medical tests

Mental health evaluation
Bipolar Disorder Treatment
There are just a few well-established bipolar disorder treatments. These will be detailed below.
Bipolar with manic depression episodes are often controlled by mental health professionals using mood-stabilizing medication. Bipolar disorder medication treatment aims to minimize the severity and number of depressive episodes and mania. Bipolar medication treatment includes at least one mood stabilizer, a standard antipsychotic, and a psychotherapy drug.
A mood-stabilizing drug helps improve patient social relationships, mood, and behavior. This medication is suggested for treating and preventing bipolar mood episodes that swing from depression to hypomania or mania.
In order to manage psychotic symptoms or mania symptoms, antipsychotic medicines are used as short- or long-term therapy for bipolar disorder. They are frequently combined with a mood-stabilizing medicine and can alleviate mania symptoms until the mood stabilizers take full action.
Antidepressant-Antipsychotics
Antidepressants are a successful treatment for those with a major depressive disorder, but they are not usually as helpful for those with bipolar depression. The Systematic Treatment Enhancement Program for Bipolar Disorder, funded by the NIMH, revealed that mood stabilizers alone caused a stable improvement in only around 25% of patients with bipolar depression.
4
The STEP-BD research discovered that adding antidepressants to the mood stabilizer's dosage did not further enhance the outcomes. The STEP-BD trial emphasized the need for treatments for bipolar depression other than mood stabilizers or antidepressants.
Benzodiazepines, also referred to as benzos, are a type of psychoactive bipolar medication. The primary chemical structure of benzodiazepines is the merger of a benzene ring with a diazepine ring. They are recommended to treat disorders including anxiety, sleeplessness, and seizures because they are depressants that reduce brain activity.
Bipolar affective disorder can be effectively treated with other methods besides medication. Individuals with bipolar disorder could also be treated using psychosocial therapies.
Cognitive-Behavioral Therapy
In cognitive-behavioral therapy (CBT), mental health professionals work to alter patients' thought patterns. CBT employs tactics like role-playing to prepare for potentially troublesome situations, facing concerns head-on rather than avoiding them, and learning methods to relax and calm the body and mind.
Interpersonal and Social Rhythm Therapy (IPSRT)
This is a form of supplementary therapy for bipolar disorder. IPSRT provides methods for enhancing medication adherence and controlling stressful life circumstances. Patients who receive this type of therapy obtain knowledge and abilities that can assist them in guarding against the emergence of new episodes.
Family members are trained to spot the indications of a manic depression episode. Family-focused therapy creates a network of support to aid in bipolar disorder treatment. It enables family members to recognize when a person with bipolar disorder is ready to enter a new episode before it occurs. Psychoeducation is a key element of family-focused treatment.
Can Bipolar Disorder Be Prevented?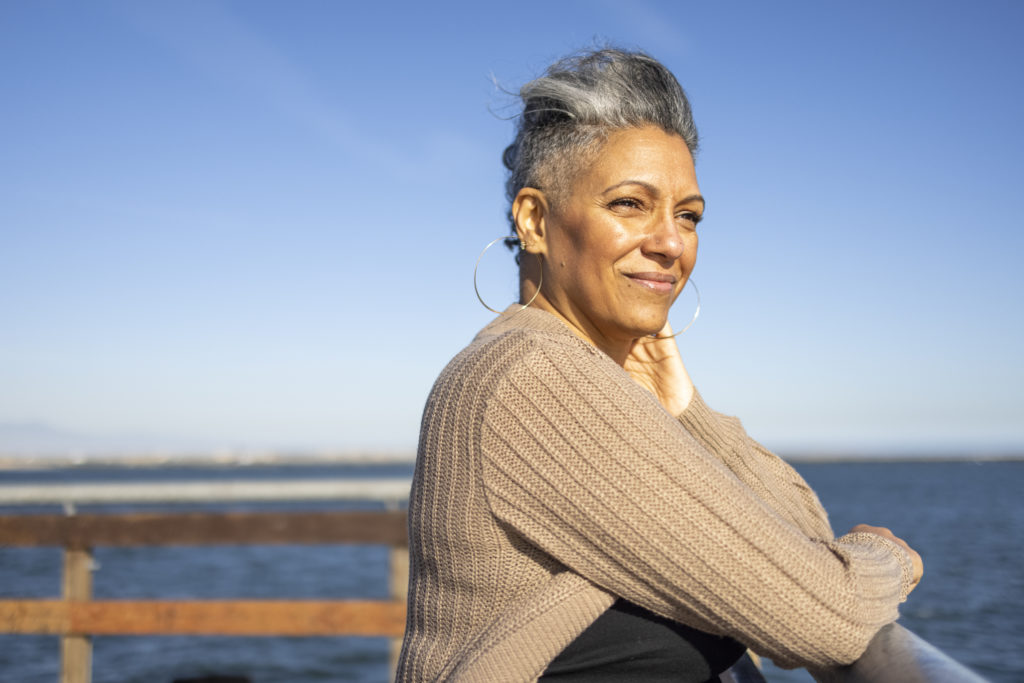 Bipolar disorder cannot be prevented because researchers do not yet know what causes it. To seek early help, it's crucial to be aware of the symptoms and indicators of bipolar disorder. Although bipolar disorder cannot be averted, it can be managed and treated.
What Is The Prognosis of Bipolar Disorder?
The prognosis for Bipolar I disorder doesn't always show positive results. Within two years following the initial episode, 50% of patients have a second episode. It is not an indication of personal weakness to have bipolar disorder, but it can be frustrating for patients who want to know what causes it. Bipolar disorder has no known cause, yet it is a relatively treatable condition for many people.
Get Help for Bipolar Disorder at Pacific Beach Health
Consult a healthcare professional if you think that you or a loved one may have bipolar disorder. Pacific Beach Health incorporates a variety of therapies to assist people in regulating their emotions and achieving mind-body wellness. Pacific Beach Health's team of specialists collaborates to help individuals with bipolar disorders and develop healthy family relationships.