Top 10 Signs of Mental Breakdown
A mental breakdown typically signifies a time of intense mental stress. Most medical experts use the term to describe mental distress.
What is Mental Breakdown?
Another name for mental breakdown is "nervous breakdown" – medical experts use both terms interchangeably. Generally, it describes a state where life's demands become both emotionally and physically intolerable for an individual. It is imperative to note that the situation is not a medical term nor is it a specific illness, but typically it describes high levels of overwhelming stress. 
Causes of Emotional Breakdown
There are different possible causes of a nervous breakdown. Some significant ones include:
Work stress: Constant stress in the workplace can cause someone to feel rundown and suffer mentally.
Trauma: Trauma greatly impacts one's day-to-day life and can bring about significant stress.
Major life changes: Extreme change can be challenging to some individuals, thereby prompting a mental breakdown.
Lack of sleep: Sleep is vital to good mental health, and a lack of a proper sleep pattern can alter one's stress levels.
Health conditions: Struggling with health issues can increase one's stress, potentially worsening their health and causing a harmful cycle.
Financial problems: Financial issues are all too common and bring significant distress into one's lifestyle. 
Top 10 Signs of Mental Breakdown
Mental health professionals attribute numerous symptoms to signs of an emotional breakdown. Here are some of the significant indications of a breakdown: 
Panic attacks are a common symptom that indicates a nervous breakdown. Individuals experiencing these attacks typically feel chest pain, extreme fear, detachment or disconnection from reality, and breathing problems. Other symptoms include weakness or dizziness, sweating, typically occurring in a stressful situation at home, work, or school. 
The occurrence of depressive symptoms like thoughts of suicide, self-harm, or loss of hope are signs of a breakdown. People with emotional breakdowns typically tend to feel consistently unsafe and hopeless. Some also lose interest in participating in normal daily activities.1 
Feelings of anxiety are the body's normal response to consistent stress. Anxiety signifies a state of apprehension about future events and could be among major mental disorders. In most cases, the symptoms of worry depend on the individual experiencing it. Common signs include restlessness, increased heart rate, and sleeping problems.  
Some people experiencing breakdowns may feel emotional detachment. In such cases, the person may have problems engaging with their feelings or that of others around them. Note that feelings of emotional detachment may be voluntary and may also be a result of trauma. 
Certain individuals experiencing emotional breakdowns may often have feelings of nervousness that people are "out to get them." Some also have feelings that they are subjects of persistent attention by others. When a person experiences paranoia, he or she is typically defensive, hostile, and easily offended in a stressful situation. As one of the common mental disorders, it is important to seek immediate professional help. 
Insomnia is a common symptom of heightened stress, worry, and depression. Individuals experiencing this condition typically find it challenging to sleep or stay asleep. As a sign of emotional breakdown, individuals with the condition also do not feel refreshed when they wake up from sleep.2 
Some of the causes of alcohol addiction relate to an emotional breakdown. Most individuals turn to alcohol use when certain life challenges become overwhelming. It is imperative to speak to a mental health professional for help when signs of alcohol use disorder are noticeable. 
People experiencing a nervous breakdown may isolate themselves from other individuals for mental wellness. In such cases, they avoid social functions or engagements, and other gatherings relating to friends and family. Note that social isolation is similar to emotional isolation since it also involves the inability to share feelings with other individuals. 
Loss of interest in activities an individual used to enjoy is a major symptom of a breakdown. It generally denotes a decreased ability to feel pleasure and it is a common sign of major depressive disorder (MDD). Individuals experiencing a traumatic or stressful event are at a high risk of developing feelings of disinterest. 
Unexplained outbursts and extreme mood swings are significant signs of an emotional breakdown. Mood swings are common among teenagers and adults experiencing a breakdown. Note that several conditions may also cause severe mood swings, including:
Major depressive disorder (MDD)
Dysthymia
Personality disorders
How to Deal with Emotional Breakdown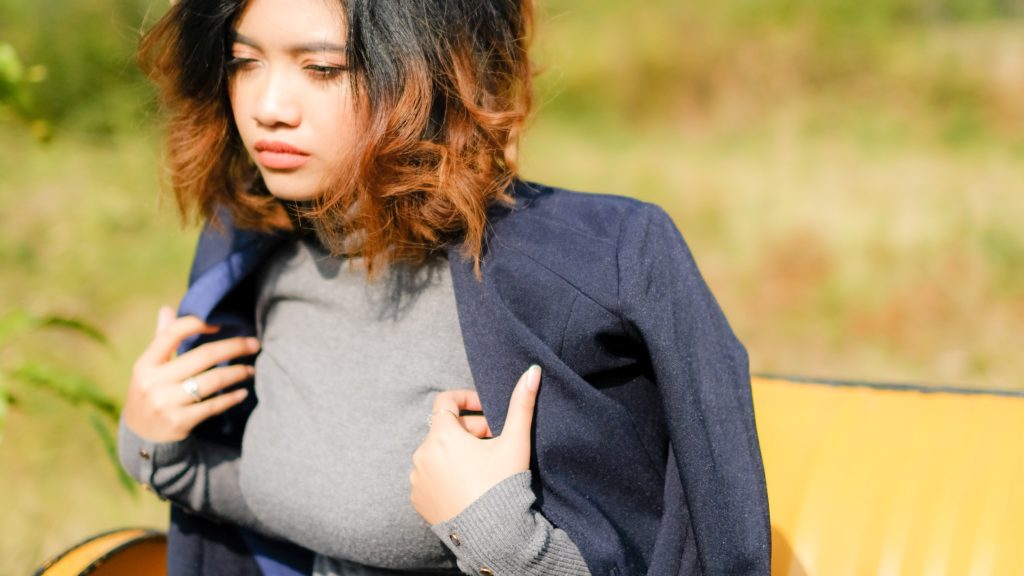 Experiencing an emotional breakdown can appear overwhelming and result in dysfunctional behavior. There are helpful techniques mental health experts recommend to deal with the condition. Here are some ways to note: 
Individuals experiencing emotional breakdowns should consider meditating once a day for mental wellness. With constant meditation, individuals can gain a fresh perspective on stressful scenarios. It also helps in building the necessary skills for proper stress management. 
Practicing breathing techniques are essential for individuals to relax. It helps in lowering stress in the body and facilitating relaxation. 
With mindfulness, it becomes easier to focus one's attention on a specific thing at a time. It also plays a role in stress reduction, decrease in negative affect.3 
Constant intake of alcohol when stressed may worsen symptoms of emotional breakdown. The substance changes serotonin levels and other neurotransmitters that worsen anxious feelings. 
Diet plays a role in an individual's physical and mental health. It's advisable to consume plenty of vegetables and fruits, including foods containing omega-3 fatty acids. 
Individuals need to find a suitable equilibrium between personal life and career. It is essential to find peace and balance between both work demands and life. 
Treatment for Mental Breakdown
Nervous breakdowns may occur due to several factors, including those which typically involve stress or an underlying mental illness. Here are some helpful methods of treatment:
Cognitive-behavioral therapy: Cognitive-behavioral therapy, or CBT, becomes essential due to the negative thoughts that individuals develop during an emotional breakdown. The therapy stresses that it is not the events that occur in one's life that cause stress, but rather the way an individual perceives them.4
Medication-assisted treatment: Medication-assisted treatment, also referred to as MAT, focuses on providing medication for individuals alongside the necessary behavioral therapies for any psychological disorder. With the proper medications, a person experiencing mental breakdowns can return to their daily activities and take back control of their life once again.
If you are struggling with your mental health issues or addiction, you do not have to go through it alone. Reach out to Pacific Beach Health today to find out how we can help you heal and regain the life you once had.