Challenging Cognitive Distortions with SMART Recovery
SMART Recovery helps people move forward and take back their lives after recovering from addiction.
SMART Recovery (Self-Management and Recovery Training) is a mental health and educational program that teaches people how to transform their lives after addiction. The methods used in SMART Recovery are grounded in science, and people in the SMART Recovery program have agency over their treatment and recovery. This hands-on approach allows individuals to regain power in their lives and move forward in a positive way.1 
SMART addiction recovery's approach centers around four main concepts:
Building and maintaining the motivation to change
Coping with urges
Managing thoughts, feelings, and behaviors
Living a balanced and healthy life
SMART Recovery meetings focus on the present and future, helping individuals out of negative mindsets and cognitive distortions. This program is an accessible option for everyone—SMART recovery online meetings provide the same benefits as in-person meetings. 
What Are Cognitive Distortions?
Many of us don't question the things we think about because we generally trust our brains. The brain alerts us to danger, helps us find answers to problems, and shapes who we are. But when your brain is caught in a loop of negative thoughts, you may want to question what's going on in your mind. Often, our persistent negative thoughts are due to cognitive distortions.
Cognitive distortions are habitual thought patterns that are typically negative and inaccurate and can cause psychological distress. When people don't challenge cognitive distortions, the distortions can affect how a person views themself, others, and life in general. It can lead to depression, anxiety, and the inability to see things rationally. The mind has the power to determine one's reality—but that can be a bad thing when cognitive distortions aren't managed. See the cognitive distortions list below. 
Ten Cognitive Distortions Examples
This type of thinking, also known as black-and-white thinking, makes a person miss the 'gray' areas of life—the brain has learned to look at things without any nuance. This cognitive distortion example can lead someone to have extreme feelings and emotions like something is either wonderful or awful—no in between. 
When a person overgeneralizes, they take one situation and turn it into a pattern. For example, someone may have been awkward at one social gathering, so they convince themself that they are socially awkward all the time. 
This distortion makes one see only the negative things in life, filtering out all the positives. A cognitive distortions example of this could be seen in a romantic relationship; a partner does something the other does not like, and their brain convinces them the whole relationship is wrong. This can lead to a lot of emotional distress. 
Disqualifying the Positive
When someone disqualifies the positive, they don't allow themself to believe the positive things that happen are true or valid. For example, if someone is given a compliment, they don't believe them or question their motives. This keeps a person caught in negative thought patterns. 
Jumping to conclusions is a common cognitive distortion in which a person decides things about themself or others without any evidence to support their beliefs. For example, this could be represented by someone deciding they will never have friends because they haven't had successful friendships in the past. 
When someone catastrophizes, they blow small things way out of proportion, and their mind creates a snowball effect of negative what-ifs. 
Emotional reasoning is the state of feeling something to be true even when it is not true. For example, someone afraid of flying may talk themselves out of travel because they are convinced the plane will crash. Emotional reasoning gets deeper ingrained when experiences confirm the cognitive distortion, such as airplane turbulence confirming someone's fear of flying.2 
Magical thinking cognitive distortion is exactly what it sounds like—the person believes their thoughts can make something happen. An example of this is thinking that losing weight will solve all the problems in that person's life—many of us have convinced ourselves we'd be so much happier if we just lost a few pounds. This cognitive distortion provides a false sense of control, but it can cause more harm than good. 
Fortune telling is another common cognitive distortions related to depression and anxiety. It is when someone anticipates negative outcomes without realistically considering all possible outcomes. An example of fortune telling is when someone with substance use disorder believes they can't live without using a substance, even though they can. 
This distorted thinking example refers to someone believing other people should change to suit their needs or that they would be happy if someone changed in a certain way. This is a common cognitive distortion for people in relationships, who may fixate on their partner's perceived flaws. Pressuring a partner to change will likely result in unhappiness for both people.3 
Tips on How to Cope with Cognitive Distortions in Addiction Recovery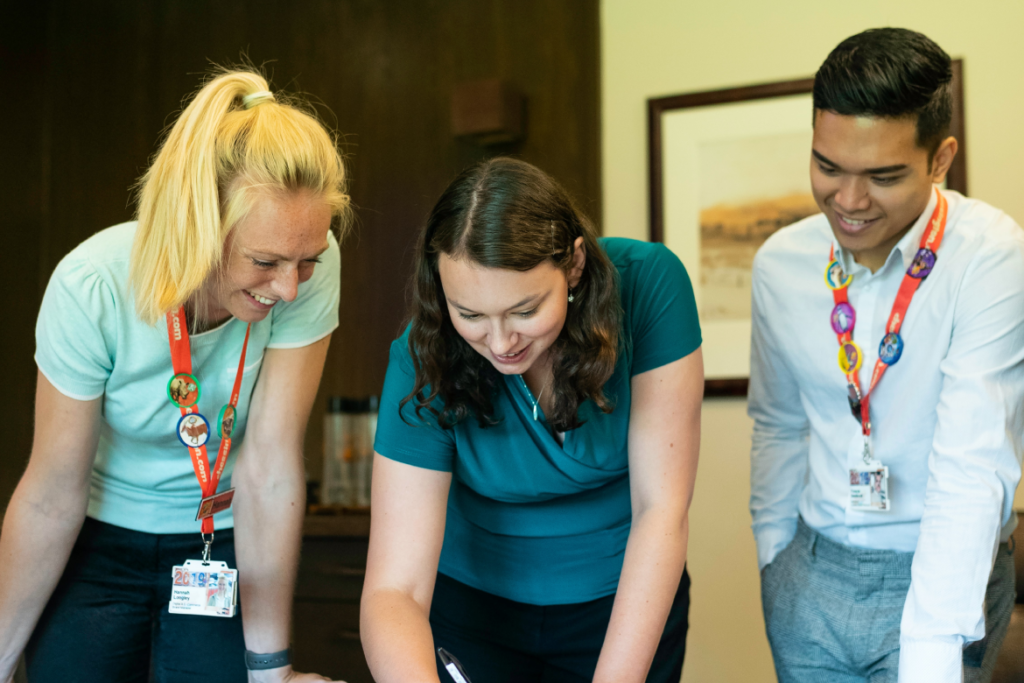 Initially, it may be hard to identify which thoughts are cognitive distortions because they feel real and accurate; however, it is possible to change negative thinking patterns.
Speaking to a therapist can help identify which thought patterns might be cognitive distortions. Then, by getting into that habit of keeping track of one's thoughts, reframing them, and replacing them with more positive and accurate thoughts, they can move past challenging cognitive distortions.
A therapist may also utilize the ABC method, which involves identifying:4
A. Adversity or activating event
B. Beliefs about the event
C. Consequences, including emotional response
The ABC method demonstrates how A, B, and C are all linked together. A therapist will guide a patient through their automatic beliefs and consequences and teach them to reframe them to create more positive thought patterns.  
Examples of SMART Recovery Program Tools
SMART Recovery has many scientifically-backed tools and activities to help with cognitive distortions, including worksheets and cognitive distortion handouts. You can learn more about SMART Recovery online.
Change plan worksheet.

The change-plan worksheet is a cognitive distortions exercise that helps identify steps someone can take toward their goal, the people that can help them get there, and strategies to make progress. 

 

Brainstorming.

This is a cognitive distortions therapist aid used to help people figure out solutions to projects. This typically happens in a group setting, either in SMART Recovery online meetings or in person.

 

Role-playing and rehearsing.

Role-playing is another one of SMART's cognitive distortion exercises which allows one to figure out how to handle difficult people or situations that come up during one's recovery.

 

Unconditional self-acceptance.

Understanding that people have worth exactly as they are, and they are not their actions and behaviors.

 

Cost/Benefit analysis.

This activity enables people to identify and analyze the cost (emotional, physical, social) of their behaviors, positive and negative. You can find cost/benefit cognitive distortion exercise worksheets on SMART Recovery's online website.

 
At Pacific Beach Health, your holistic well-being is nurtured by research-backed psychotherapy. By offering many different therapy models, including CBT, DBT, MI, and dozens of other proven modalities, the Pacific Beach Health team provides you with the r esources you need to move forward in life.
Located in Pacific Beach, CA, the Pacific Beach Health environment is warm and welcoming, with an emphasis on holistic mind-body wellness for families, adults, and adolescents. With a collaborative model and trust in ecopsychology, Pacific Beach Health will help you find peace, balance, and connection on your path to recovery.