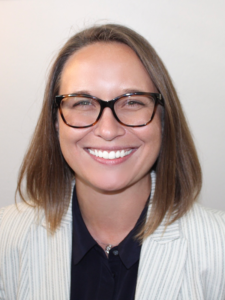 Dr. Karst is a licensed clinical forensic psychologist, nurse, educator, and veteran. At Pacific Beach Health, Dr. Karst is the clinical director. She offers individual therapy for adults with substance use, mood, thought, behavior, and personality disorders. Her treatment approach is a confluence of psychodynamic psychotherapy, logotherapy, mindful living, and cognitive-behavioral therapy.
While working on her doctoral dissertation, Dr. Karst became immersed in learning about the power of spiritual experiences to transform those who find themselves incarcerated. As a result, Dr. Karst's dissertation explored U.S. public opinion of the value of yoga in prisons. Her study revealed not only that people saw the value in practicing the eight limbs of yoga, but they also saw it as more valuable for inmates than therapy for inmates. Her research findings transformed her unique approach to psychotherapy, which focuses on self-transcendence, mindfulness, connecting with nature, and learning to be comfortable in your skin.
As a corpsman, nurse, and clinician, Dr. Karst provides care and support to people with severe trauma, substance use disorders, obsessive disorders, mood disorders, psychotic disorders, serious injuries, terminal illnesses, diseases, mobility problems, and learning disabilities. In addition to her work at PB Health, she is the clinical director at Boardwalk Recovery Center, an Executive Committee Member at the Surprise Farm Retreat Center, and an adjunct professor at the Chicago School of Professional Psychology. She has taught courses on principles of forensic psychology, sexual issues, dream analysis, and diagnostic interviewing.
Dr. Karst is a member of The San Diego Psychological Association and sits on both the Addictive Orders and Continuing Education Committees.