What is Gaslighting in a Relationship?
What is gaslighting? Learn more about gaslighting in a relationship, signs of gaslighting, and therapy assistance at Pacific Beach Health.
What Is Gaslighting in a Relationship?
Relationship gaslighting is a psychological manipulation that causes people to doubt their assumptions and perception of a situation. Over time, this manipulation wears down an individual's self-esteem and self-confidence, leaving them dependent on the gaslighter. 
What Does Gaslighting Mean in a Relationship?
Extremely toxic relationships can develop from gaslighting, and victims in the relationship can find it difficult to walk away. Gaslighting is a typical kind of abuse in unhealthy relationships. Victims of gaslighting often second guess themselves, their memories, recent events, and perceptions.
After communicating with the gaslighter, individuals may feel dazed and wonder if something is wrong with them. Individuals may be encouraged to think they are to blame for something they aren't at fault for. It's possible that gaslighting won't occur in the early stages of a relationship. Gaslighting might go undetected for a long time since the gaslighter may initially gain the victim's trust. Gaslighting can happen in relationships at any age. Gaslighting is a prevalent occurrence in domestic abuse relationships.1
What is a Gaslighter Personality?
People who have character disorders are frequently associated with gaslighting. To manipulate loved ones, people with personality disorders like narcissistic or antisocial personality disorder may resort to gaslighting. Gaslighting in relationships is not always the result of a mental health illness; anyone can engage in this behavior.
People pick up the behavior of gaslighting through observing others. A person who employs this technique may have discovered it is a successful means of getting what they want or exerting control over others. They may believe they are entitled to their way of doing things or that the needs and wants of others are irrelevant.
Indications of a Gaslighter
Characteristics of a gaslighter include:
A consistent need for admiration and attention
The ability to charm during the early stage of a relationship
Lack of empathy
Extreme anger over anything rejection related
Stalking
A belief that they are better than everyone else or unique
Is Gaslighting Common in Relationships?
Gaslighting is common in relationships. According to data from the CDC, more than 43 million women and 38 million men will experience gaslighting by an intimate partner in their lifetime. An emotionally abusive partner may use one of several gaslighting methods. This involves disputing their partner's memories, acting as if they forgot what happened, and making light of their partner's emotions. Gaslighting in relationships happens gradually.
2
Why Does Gaslighting Happen?
Gaslighting occurs when someone feels vulnerable and desires to dominate another person. Several circumstances might lead to relationship gaslighting. Some people pick up gaslighting from others around them and imitate the behavior.
Mental health conditions such as narcissistic and antisocial personality disorder also cause gaslighter syndrome. These disorders cause people to perceive themselves and others in a distorted manner. This drives them to use all methods required to manipulate people for their interests. Such individuals always blame others for their mistakes or failures and never admit their flaws.3
Signs of Gaslighting in a Relationship
Here are common signs of relationship gaslighting:
Doubting your feelings and reality
Spending much time apologizing
Feeling alone and powerless
Wondering what's wrong with you
Feeling confused
Feeling inadequate
Struggling to make decisions
Feeling vulnerable and insecure
Other possible signs of gaslighting in relationships include a lingering sense of emotional numbness.
Example of Gaslighting in a Relationship
The following are examples of gaslighting actions or attitudes in a relationship:
Your partner needs to be right all the time

Your partner always needs to have the upper hand

Constant criticism or disparagement

Accusations of paranoia

Using compassionate words as weapons

Shifting blame

Denying wrongdoing

Lying
How to Stop Gaslighting in a Relationship?
It can require much self-control to avoid disputing the argument in relationships where gaslighting occurs frequently. Instead of debating who is right or wrong, individuals should concentrate on how they feel. The goal is to start the practice of creating your reality. People who believe they are the victims of gaslighting should take the following measures to stop gaslighting in their relationship:  
Relationship gaslighting can be difficult to recognize because it frequently begins slowly, and other behaviors can sometimes be mistaken for it. True gaslighting becomes a recurring pattern of manipulation. In general, a gaslighter wants their victim to doubt themselves and rely on their perception of reality. 
If an individual suspects being gaslighted by someone, get some outside perspective. Individuals can get some insight and perspectives from trusted family and friends who are not directly involved in the relationship. Please remember that separating oneself from loved ones will only make gaslighting more effective. 
Individuals should work on retaining evidence because relationship gaslighting causes them to mistrust themselves. Individuals should keep a journal or diary and save text messages. This is to have evidence to fall back on and act as a reminder to clear all doubts in themselves.  
Noting key points from a conversation gives people the proof they don't need to doubt. Although individuals might not feel confident approaching the gaslighter, the notes can serve as a useful tool for understanding what is happening.
Individuals should set limits when communicating to others what they are willing to accept in a relationship. This strongly indicates that they won't tolerate the other person trivializing or disputing their spoken words. Setting boundaries can stop someone from trying to gaslight the person and provide them some physical and emotional breathing room.  
Individuals should keep track of their feelings by taking notes of how they feel before and after engaging with their partners. Individuals could keep a diary, or journal, or make voice recordings about how they feel after spending time or talking on the phone with their partner.  
Consider leaving the relationship if the gaslighting is pervasive and confronting the perpetrator is not an option. It is advisable to end the relationship if the gaslighter grows agitated while gaslighting, putting the victim in danger. Although it might not be simple, taking this step might be necessary to feel protected. The effects of continual gaslighting on the victim's mental health can be disastrous. 
Learn to Control Your Own Opinions
A meaningful conversation is unlikely if the other party is making up information. The other person can claim they won an argument by using gaslighting techniques. Individuals are not required to accept conclusions drawn from presumptions; they can leave the discussion. Individuals can then decide whether to handle the problem later. 
Have Compassion for Yourself
Self-care is important since it helps the victim's mental health. A gaslighter could try to make the victim feel unworthy of self-care, or they might describe routines as indulgent or lazy. Concerns about gaslighting and its potential effects on one's career or relationships can slowly sneak into all areas of their life.  
It will be challenging for them to enjoy their favorite things in any way because of this. One's physical and mental health can be enhanced by setting aside time for relaxation and wellness activities. They will feel stronger and better equipped to deal with difficulties in their daily lives as a result. 
Any person who thinks they are a victim of abuse should get help from a specialist. Emotional abuse can progress to physical abuse over time. A person might find it helpful to speak privately with a therapist about the psychological effects of gaslighting. Consult with trained professionals at Pacific Beach Health to get help and heal psychologically from the emotional abuse. 
Mental Health Therapy for Gaslighting in a Relationship
A person can regain their sense of self-worth and take charge of their lives through therapy. Any mental health issues brought on by the abuse, such as PTSD, may also be treated by a therapist. A victim of relationship gaslighting can overcome it with patience and help. 
A therapist can help individuals differentiate between healthy and unhealthy habits. Individuals can learn how to resist psychological manipulation.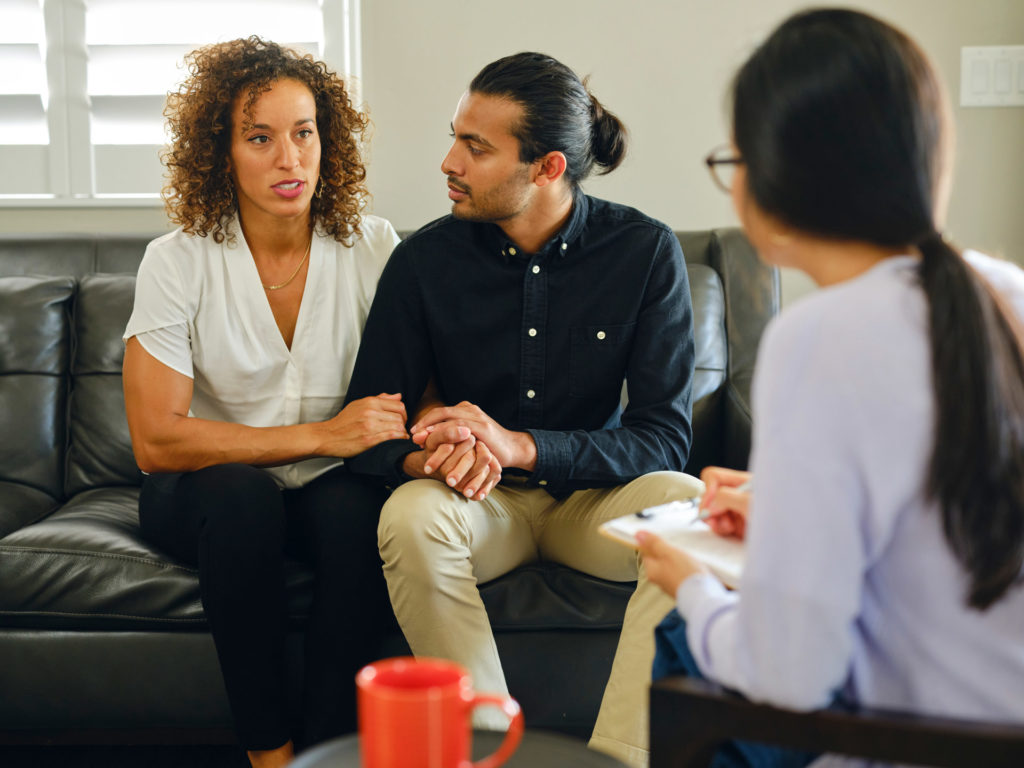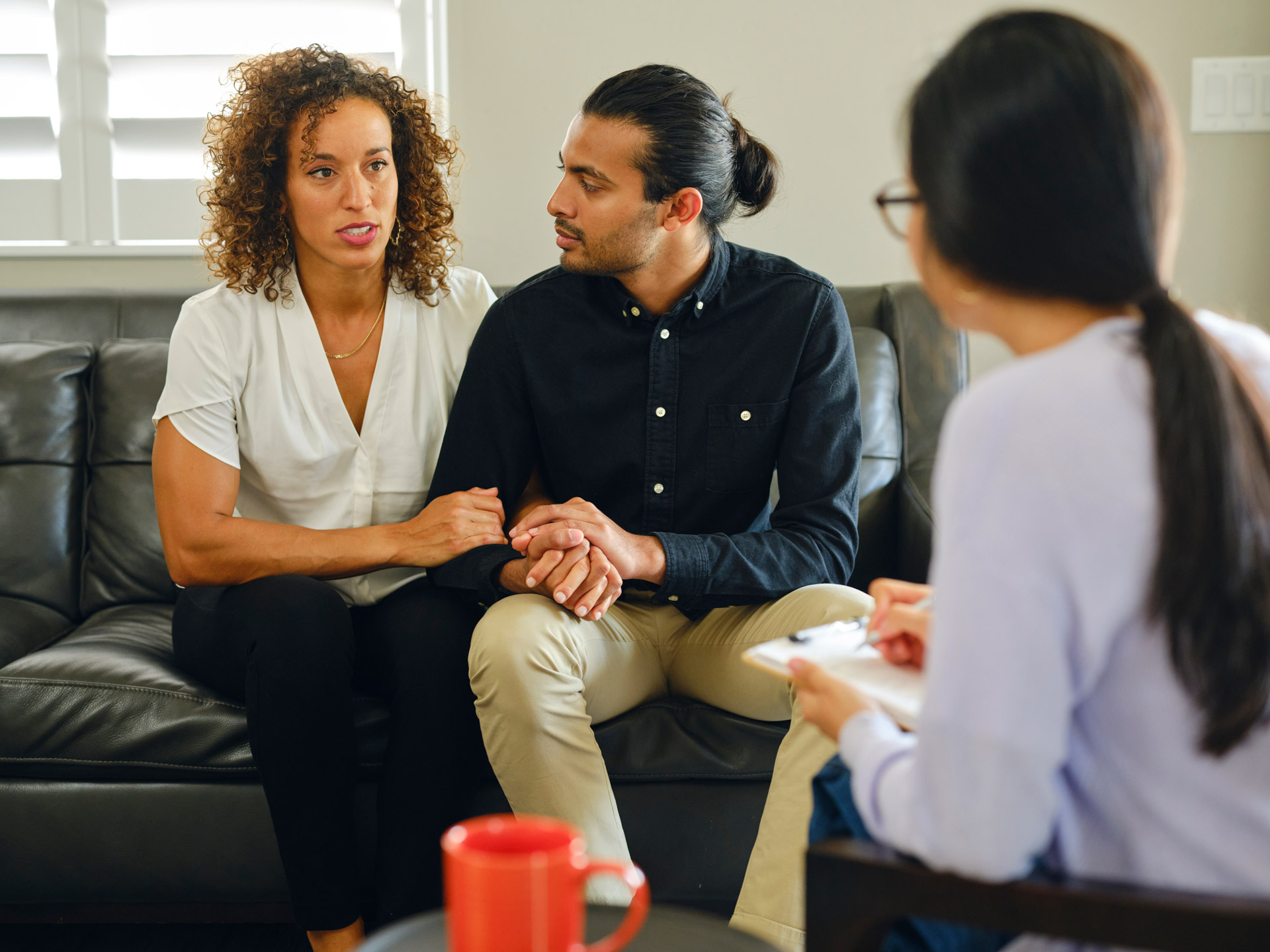 Couple therapy can help save the relationship. Couples therapy can help correct the gaslighter behavior and help the victim in the relationship to heal properly. Couple therapists can assist in processing these experiences and helping the couple in setting more firm, healthy limits. 
How Can a Therapist Help You?
Individuals who have been gaslighted could also benefit from therapy. A person can restore their sense of self-worth and take charge of their lives through therapy. Any mental health issues brought on by the abuse, such as PTSD, may also be treated by a therapist. A victim of gaslighting can overcome it with care and help.
4
Contact a Professional Therapist Today at Pacific Beach Health
If you suspect being gaslighted by a loved one, contact a professional therapist at Pacific Beach Health to help recover from the emotional abuse. Counselors and mental health therapists at Pacific Beach Health's clinical team collaborate to resolve emotional abuse and trauma. 
Pacific Beach Health therapists offer long-lasting solutions for trauma caused by gaslighting by using a variety of researched-backed therapies.