How Does Mental Illness Affect Relationships?
How does mental illness affect relationships? Learn about the side effects of mental illness and relevant treatment options.
An estimated 20% of people suffer from some kind of mental illness, making it likely that you or someone you may know also has a mental illness.
However, of this number, only a little less than half of people will receive any sort of medical treatment to help treat their mental illness. Untreated mental illness can make it difficult for an individual to manage day to day tasks and activities, including maintaining relationships with their loved ones, whether those be romantic or platonic.
A mental illness is any type of disorder that affects an individual mentally, emotionally, or behaviorally. These can range from PTSD, to anxiety, to mood disorders. While a mental illness can have physical signs and symptoms and impact the body that way, they are not a physical illness. Instead, they impact the brain, which then can lead to other issues for the individual.1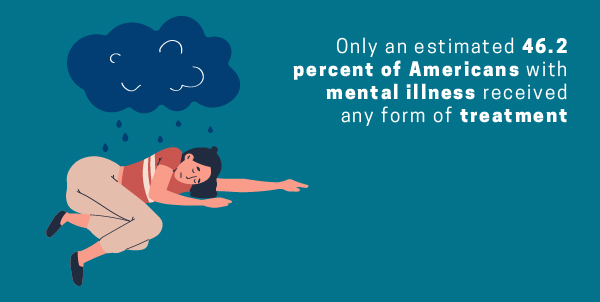 Do Relationships with a Mentally Ill Person Last?
Navigating mental illness can be difficult. However, individuals with a mental illness are completely able to maintain long-lasting, healthy relationships. It's important to note that mental illness can change the dynamics of a relationship, however. For instance, someone with an anxiety disorder may experience more hesitation in regard to relationships, and there may be additional obstacles to cross.
As with any relationship, communication is key. Mental illness can place a strain on relationships, especially those with more severe signs and symptoms, but a long-lasting relationship is not impossible or even uncommon.
The Most Common Mental Illnesses
There are hundreds of mental illnesses outlined in the Diagnostic and Statistical Manual of Mental Disorders (DSM-5). This is the leading professional's guide to mental health used by health providers. However, some of these are more common than others, with some of the most common being anxiety disorders, depressive disorders, and substance use disorder.
Rundown of Common Mental Illnesses
There are several different types of anxiety disorders, including generalized anxiety disorder (GAD), panic disorder, and social anxiety disorder (SAD). According to the National Institute of Mental Health, over 30% of Americans will suffer from some form of anxiety disorder during their life.
Anxiety disorders can make life difficult for an individual to interact with those around them, and it can lead to avoidance of certain situations. After a while, this can strain the relationships between the individual and their families and loved ones, especially when it comes to missing important events or activities due to anxiety.
2
In 2020 alone, over twenty million Americans had a major depressive episode, with the disorder being more prevalent in female patients.
Depression can occur as the result of an event or due to fluctuations in the body's natural brain chemistry, and it can inhibit an individual from living their life the way they want to. Individuals with depression may struggle to get out of bed each day, and they may not have the same joy that used to have when doing activities.3
Substance use disorders (SUD) affect a person's ability to control their use of substances. These substances can range from alcohol to opiates to other addictive drugs.
However, substance use disorders also present a different, unique problem for individuals. Studies have shown that nearly half of the individuals who suffer from an SUD also suffer from a comorbid condition, which is a condition that occurs either as the cause or result of another. Some of the most common comorbid conditions for substance use disorder are
Anxiety
Depression
Post-traumatic stress disorder
Mood disorders4
Signs and Symptoms of Mental Illness
Mental illness can appear in many different forms. Depending on the exact type of mental illness, there may be physical, mental, or behavioral signs and symptoms that can aid in a diagnosis. While treatment is designed to address the root of mental illness, it can also help in reducing the severity of these symptoms.
While every mental illness is different, there are some shared symptoms that you can keep an eye out for.
Although mental illness affects the brain and mind, there can be physical symptoms. This is because mental illness can be associated with changes in brain chemistry or hormones along with traditional mental causes.
Some of the most common physical signs of mental illness include fatigue, appetite changes, changes in sleep patterns, and weight fluctuations.
Psychological symptoms of mental illnesses are often the leading cue for diagnosis because of their prevalence and general impact on the person experiencing them. Examples of psychological symptoms are
Uncontrollable or excessive emotions
Extreme mood changes or swings
Irrational or irregular anxiety or worry
Unclear or confused thinking
Prolonged depression
Irritability
One reason that the question of how mental illness and relationships are connected is often brought up is due to the behavioral signs of mental illness and how it can affect those in the relationship. These signs can include:
Isolation or avoidance
Loss of joy in activities
Changes in personality
Difficulty concentrating
Withdrawal from family and activities
Additional Symptoms of Mental Illness
Types of Relationships that Mental Illness Can Affect
Relationships don't just impact the individual and their relationship with themselves – it can impact a variety of different types of relationships in their life. Understanding the different relationships that can be affected and just how they are affected is the first step in helping prevent relationships from going astray and repairing those that have already weakened.
Mental Illness and Romantic Relationships
Mental illness can make dating and relationships difficult, especially because it may be hard to connect or feel motivated to partake in activities with other people. However, feeling left behind or alone can actually increase the severity of certain mental illnesses and their symptoms.
However, many people with mental illnesses, even severe mental illnesses, can pursue long-lasting, healthy relationships. The most important factors to remember are communication, trust, and boundaries. Prioritizing these can help cultivate a healthy relationship while reducing the risk of codependency or greater mental distress.
If you're worried about disclosing your mental illness to a partner, finding a suitable time where you feel most comfortable can help. Lack of a clear positive reaction isn't necessarily a negative reaction either; your partner may respond with curiosity, whether about your mental illness itself or about ways that can better support you.
It may also become a topic of importance to discuss intimate relations with your partner. Because mental illness can impact brain chemistry, certain aspects of a relationship may be more difficult.
Mental Illness and Family Relationships
Mental illness and family relationships can be a tricky topic to approach. While there is the benefit of having already built trust and knowledge with your family, which can help decrease the stressful aspect of the conversation, mental illness may also stem from familial problems. Family counseling can offer a safe, welcoming environment where both you and your family can discuss your feelings and mental illness, helping to cultivate a strong support system.
Family relationships, however, may also face different obstacles than romantic or personal relationships. Open communication that is firm, but understanding, can help establish boundaries while both you and your loved ones discuss how everyone's mental wellbeing can be cared for and supported.
Social Relationships and Mental Health
One of the most notable symptoms in nearly all mental illnesses is isolation or avoidance. Individuals with a mental illness may not feel up to spending time in social situations or cultivating social relationships.
However, taking the time to reconnect with the world and other people can be a keystone step in recovery. Social relationships provide a unique chance to experience different aspects of life, and healthy social relationships offer opportunities to expand one's daily life and perspective.
While it can be difficult to find the motivation to do so, especially in the instances of anxiety or depressive disorders, social relationships can be extremely beneficial in terms of cultivating mental health and fostering positive relationships with those around you.
It is also important to establish clear boundaries and ensure that you are not placing your mental wellbeing at risk by pushing yourself too far. When living with mental illness, taking each day at a time can help reduce the risk of becoming overwhelmed and further harming your mental health.
How Does Mental Illness Affect Relationships?
Mental illness can place a strain on relationships by affecting both the individual and their loved ones.
Shame and guilt are some of the most common effects of mental illness on relationships. The individual may feel ashamed or guilty of the symptoms of their mental illness, especially in instances where their mental illness causes symptoms like irritability and intense mood changes.
Mental illness can make it difficult to connect with others. This can lead to various intimacy problems, including disrupted communication. Brain chemistry can also be disrupted, making natural processes like sleeping, eating, or intimate relationships more difficult.
The Risk of Codependent Behaviors
One of the most notable impacts of mental illness on relationships is the risk of codependent behaviors. Codependency can create an unhealthy cycle between both the individual and a particular person or number of people. It can not only harm the overall recovery process, but it can also result in mental illness or complications for the other person. Examples of codependent behavior include
Manipulation
Self-sacrifice or "people pleasing"
Lack of boundaries
Taking the blame for other people's mistakes or complications
Some Tips to Help Mentally Ill Partners and Family Members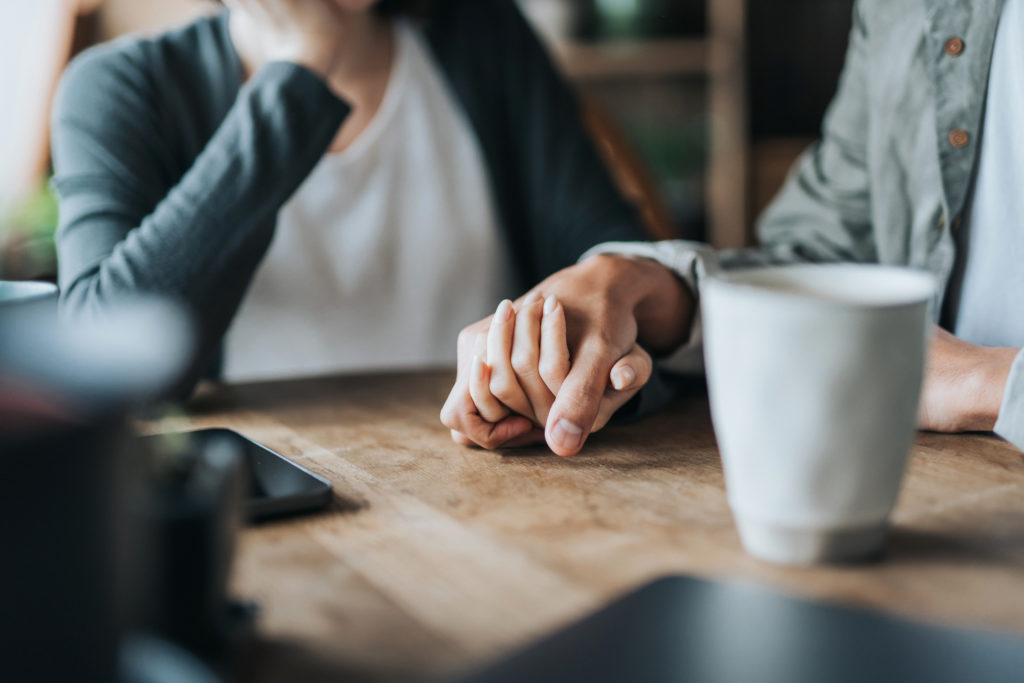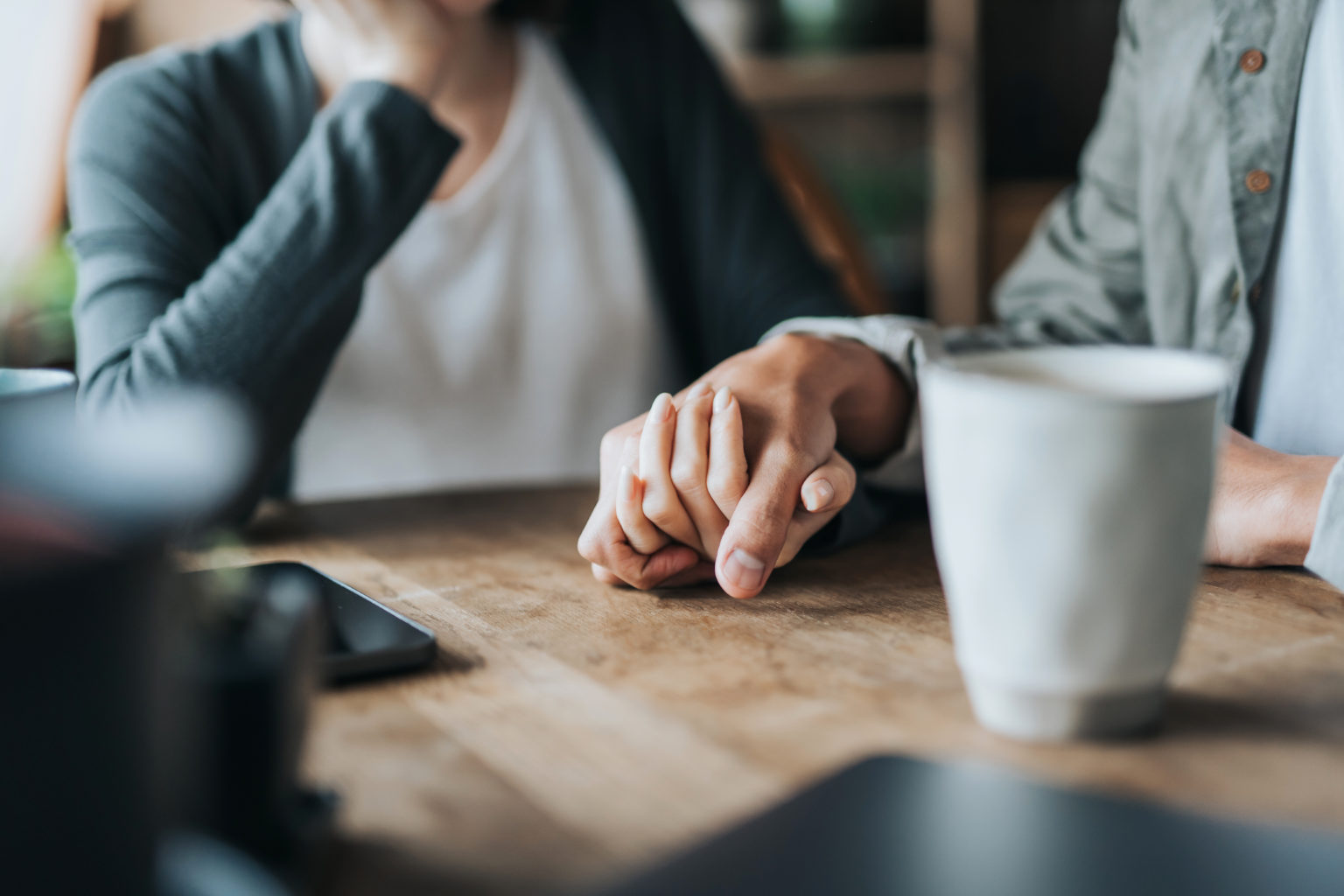 One of the best ways to help maintain healthy, long-lasting relationships with partners or family members with mental illness is to be understanding of their needs while not neglecting your own. Here are some tips on how to do so.
Support can present itself differently depending on the person. The support you offer your partner may differ from that which you would offer your child, or even that which you offer a friend. No matter someone's role in your life, the best way to be supportive is to be empathetic and knowledgeable of their situation. Showing that you've taken the time to research what they're going through in order to be as empathetic as possible can go a long way.
Don't Become Their Therapist
Becoming someone's therapist can be risky not only because you may not be able to offer the proper help all the time, but also because it can impact your mental wellbeing. It's important that both you and your loved one knows your role is as a supporter – not therapist or healthcare provider.
Taking the time to understand your own limits and establishing them can help maintain your own mental health. It also helps maintain a respectful and appropriate relationship with your loved one. Boundaries may differ based on their relationship to you.
If you're unsure of what boundaries to set, couples or family counseling may be beneficial.
While it can be difficult to focus on yourself when you are worried about a loved one, it's important to make time to recharge and practice self-care. This helps nurture your own mental wellbeing while also helping ensure you're in the right state of mind to offer healthy, appropriate support to your loved one.
Seek Professional Help if Needed
One of the most important things to remember is that you are their support system: not a licensed counselor. There are many aspects of mental illness that you may not be prepared to handle, which is completely okay. However, you may find that there is a time where you will need to seek out professional help for the individual.
You may also find it necessary to seek out professional help for yourself. Even if you are acting as a healthy support system for an individual with mental illness, it can place a strain on you and your relationship in general. Seeking professional help for yourself can be a step in restoring peace and balance.
Do's and Don't of Mitigating Mental Illness in Relationships
Treatment for Mental Illness in California
Mental illness can be difficult to navigate. However, there are holistic options available to help families reconnect and find peace once more. At Pacific Beach Health, you'll find a unique mental illness treatment plan that integrates spirituality into health care by promoting connection not only to one another but to the earth, mind, and spirit as well.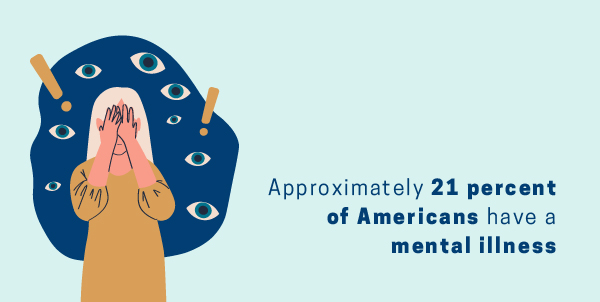 Mental Illness Treatment Programs at Pacific Beach Health
Pacific Beach Health offers a variety of mental health services designed to help restore balance by targeting mental illness from a holistic perspective. Here, patients will be given a safe environment to reconnect with themselves, their families, and their spirituality through grounding exercises and professional therapy sessions.
Couples therapy can be a beneficial tool in relationships and addressing issues even outside of intimacy. This form of therapy can help learn about healthy relationships, setting boundaries, establishing clear communication, and avoiding codependency.
5
While mental illness can take a toll on relationships, or even be the result of already strained relationships, family therapy can provide a beneficial and natural way to address the root cause while also building a healthy support system.
Other types of therapies can be beneficial in helping the individual better reconnect with themselves and realign their mind, body and spirit. At Pacific Beach Health, you can find research-backed psychotherapy and holistic mind-body wellness practices with holistic roots. Our unique ecopsychology methods take advantage of the best of what the Pacific Beach Health has to offer in terms of advanced, natural healing.
Mental illness can be difficult to navigate, whether for the individuals themselves or their families and loved ones. However, treatment is available. Reach out to Pacific Beach Health today to start your mental health journey and reconnect with the things that matter most.