How Can We Prevent Mental Illness in Youth?
This article gives insight into mental health and ways to prevent mental illness in youth and young adults. Read on to find out more.
Mental health is a condition of well-being in which individuals recognize their potential, cope with everyday stressors, work efficiently, and impact their immediate environment.1 
Mental health is essential to our ability to think, empathize, interact with others, earn a living, and enjoy life collectively and individually.
Is Mental Illness a Disease?
Mental illness can be defined simply as a mental, behavioral, or emotional disorder. That means that mental illness disease, although it cannot be spread by contact, nor is it airborne.
2
How Common Is Mental Illness in Youths?
Most youths have sound health, physically and emotionally. Although many young adults deal with mental illness or meet the criteria for a lifetime mental health issue, most are associated with severe role impairment or stress.
3
Improving mental health begins with prevention. It entails preventing mental health issues from emerging, worsening, or returning. Treatment usually starts before or shortly after the first signs of mental illness appear in young adults.
Is It Possible to Prevent Mental Illness in Youths?
While there are no sure ways to prevent mental illness, young adults with mental illness can adopt methods to manage stress and other risk factors to help keep symptoms under control.
Types of Mental Illness Prevention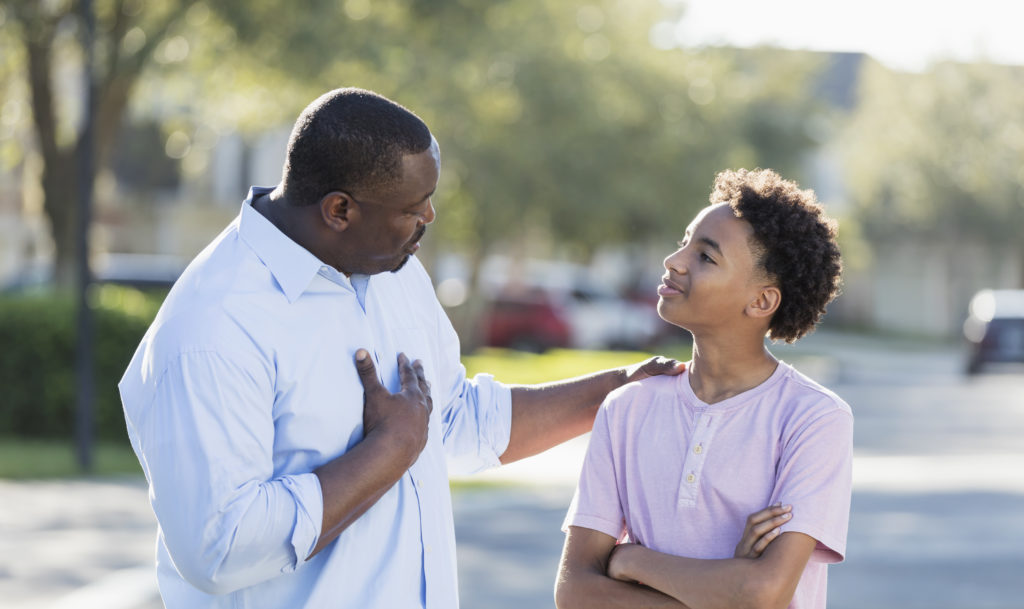 Mental illness should be destigmatized, and it is important to establish preventative efforts. Mental illness prevention practices will be detailed below.  
Primary Prevention: Stopping Mental Illness Before It Starts
Primary prevention of mental illness includes vaccinations, counseling to change high-risk behaviors, and, in some cases, chemoprevention. Seeing a therapist regularly can also help improve mental health.
Secondary Prevention: Supporting Those at Higher Risk of Experiencing Mental Illness
Causes of mental illness can be detected and treated early in secondary prevention. The emerging signs of mental illness in young adults receive early intervention, minimizing serious consequences.
Tertiary Prevention: Helping Youth Living with Mental Illness to Stay Well
Even though there are several ways of preventing mental illness, none of them is a hundred percent foolproof. Sometimes, when a person gets diagnosed with mental illness, the best prevention is supportive and rehabilitative services to prevent further mental deterioration and maximize the quality of life.
Causes and Symptoms of Mental Illness in Adults
There is not one single cause for mental illness. Several factors can give rise to the risk of developing a mental illness. The factors include biological factors or chemical imbalances in the brain, childhood trauma, the use of harmful substances like drugs and alcohol, and feelings of loneliness and isolation.4   
What Causes Mental Illness in Youth?
Mental illness among youths is known to be triggered by violence (particularly sexual violence and bullying), harsh parenting, and severe socioeconomic problems.
Risk Factors for Mental Illness in Youth
Mental illness is a complex condition that is never caused by a single risk factor. The more risk factors young people are exposed to, the higher the potential influence on their mental health. Some of the risk factors that affect mental health include:
Many experts feel that the biology of the brain and nervous system influences mental illnesses. Genetics, prenatal damage, infections, toxins, brain anomalies, and injuries are biological risk factors.
These are the difficulties or pressures that youths face daily. Environmental factors of mental illness in young people are frequently a result of stress.
Social risk factors may include social rejection by peers and lack of social skills.
Exposure to trauma, loss, grief, and physical and sexual abuse are all factors that can increase the likelihood of mental illness in youths. 
Other risk factors include low IQ, little to no family involvement, poverty, low grades in school, abusive homes, and lack of support from family or parents.
Common Symptoms of Mental Illness in Youth
Although this will vary for different individuals, some of the common symptoms of mental illness in youths include:
Constant fatigue

Lack of emotion

Loss of interest in almost everything

Persistent sadness
How Can We Prevent Mental Illness in Youth?
Adolescents are especially vulnerable when it comes to mental illness. Preventative measures are important, and establishing support networks are a must. Below are some mental illness prevention practices.
10 Ways to Prevent Mental Illness
Some of the ways to prevent mental illness include:
One of the ways to prevent mental illness is to place value on yourself. This way, you can be unaffected when you face situations like peer rejection.
If you're serious about preventing mental illness, you must take good care of yourself. Sleep well, be kind to yourself, and embrace who you are.
Surround Yourself with Good People
There's nothing like being surrounded by positivity. This is a guaranteed way to prevent mental illness. There's so much healing and love that can be received when surrounded by good people.
Don't keep your feelings to yourself. If you want to prevent mental illness, you have to learn to communicate your feelings. Confide in people who genuinely care about you. You will notice that healing starts when you let your feelings and emotions out.
Learn How to Deal with Stress
Stress is inevitable. Therefore, you must learn coping mechanisms to deal with it. Develop new hobbies, exercise, read a book, or simply talk to someone. Whatever works for you.
Mindfulness can assist us in becoming more conscious of our thoughts and emotions to manage them better. This is vital in the prevention of mental illness.
Setting realistic goals is important in the prevention of mental illness. This way, you'll be able to tick more boxes on your goals list and stay motivated.
People who stay active have better mental health and a lower risk of developing mental illness. In essence, you are advised to stay physically and mentally active to prevent mental illness.
Avoid Alcohol and Other Drugs
Certain situations might tempt you to try alcohol or drugs to cool off. If you want to stay on the path of preventing mental illness, you must learn to never give in.
Get Help When You Need It
Seek help to prevent and cure mental illness if you cannot handle it. Sometimes, it may be beyond our power to achieve certain goals. In cases like this, never hesitate to get help from the right people.
Treatment For Mental Illness in Youth
Treatment will vary for different people dealing with mental illness, but it always involves psychotherapy. Psychotherapeutic approaches do not necessarily cure mental illness, but they help significantly improve an individual's mental health.  
Mental Illness Treatment Options
While there are numerous mental illness solutions, these are some of the most effective methods that are being used today:
Medications are usually very effective treatments for some mental illnesses. These drugs alter the chemicals in the brain, resulting in fewer symptoms.
Speaking with a mental health professional can also help prevent and cure mental illness and manage its symptoms. Various approaches are employed in psychotherapy depending on the individual's needs.
Brain-Stimulation Treatments
Medications do not cure all disorders. In cases like this, doctors might suggest brain stimulation therapies. These therapies alter how the brain's nerves and other cells process chemicals and respond to stimuli. Examples include electroconvulsive therapy and Transcranial Magnetic Stimulation (TMS).
Residential Treatment Programs
Residential treatment is exactly what it sounds like – clients reside at the treatment center where they receive frequent support from specialized doctors trained to prevent and cure mental illness.  
Get Help at Pacific Beach
At Pacific Beach, we offer programs to prevent mental illness. We also provide specialized treatment for teenagers and young adults with mental health conditions.
We assure you of the best quality of care in our comfortable residential treatment centers.
Please contact us if you'd like to learn more about our programs for teenagers and young adults.