10 Warning Signs of Teenage Mental Illness
Signs of teenage mental illness can be hard to spot. Read on to discover the warning signs of mental illness in adolescents.
Fundamentals of Mental Illness
Mental illnesses are health conditions that can change how we think, feel, and behave. Mental illness can affect how we interact with others and can impact our ability to go about our lives as usual. When mental health is severely impacted, it can take a serious toll on personal relationships, work, school, and life.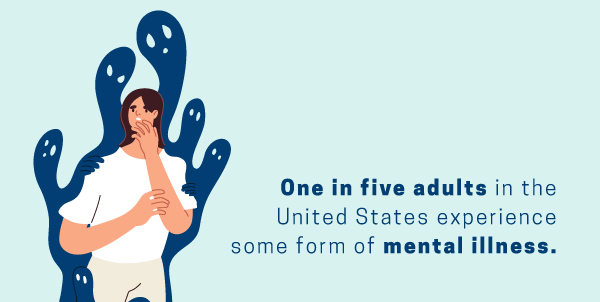 There are many different classes of mental health disorders. It's essential to know the most common mental illnesses and symptoms so you can identify them in your child or yourself.
The most common mental illnesses in adults and teenagers will be detailed below.3
10 Warning Signs of Teenage Mental Illness
Teens are known to be moody and emotional due to hormone changes and being in the transitional stage of life they're in. Some of the signs of teenage mental illness may be subtle, and there is also a chance you or the teen in your life will try to hide the teenage mental illness symptoms. However, it's essential to spot signs and symptoms of mental illness. Warning signs of teenage mental illness include:
There is no single cause for mental illness or mental disturbance in teens, and it often stems from a combination of factors. Some things may make it more likely for a person to exhibit signs of teenage mental illness, including:
Complications with Mental Illness
Mental illness in adults and teenagers can cause disruptions in everyday functioning. Some people may struggle with basic daily tasks like getting up in the morning and taking care of personal and household responsibilities. However, the complications of mental illness don't end there.
Dealing with a mental illness can create tension in relationships; people with mental illnesses may not be able to support their partners emotionally if they struggle to regulate their own emotions. Additionally, mental illness can cause moodiness, irritability, and anger, potentially pushing people away.
Someone with a mental illness may also have problems at work. Missing school or not completing homework are signs of poor mental health in teens; struggling to focus at school can also be a sign of mental illness. People with major mental illnesses may be completely unable to work, go to school, or take care of themselves.
Risk factors of Teenage Mental Illness
Though there are no exact causes of mental health problems, there are certain risk factors that can increase a teen's chances of having a mental illness, and there are also many protective factors that can make mental illness less likely.6
Mental illness is usually very treatable. Even people with major mental illnesses can see improvement in symptoms with treatment. Common approaches to mental illness treatment involve medication, therapy, or a combination of the two.
Dealing with mental illness can be tough, but you don't have to feel powerless over your moods and symptoms. People experiencing severe mental illness symptoms may need more intensive treatment, but people with less severe mental health problems may be able to improve their mental health at home. If you're interested in some techniques to improve your mental health, consider the following: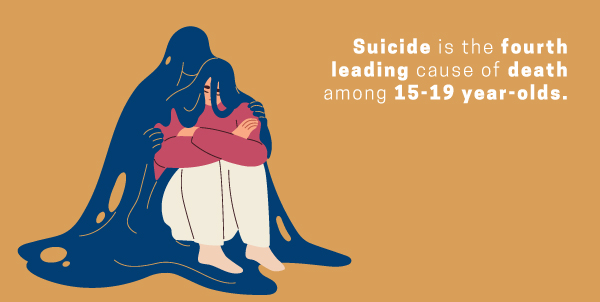 If your child shows signs of teenage mental illness, you may feel helpless. It can be hard to know the right things to say, especially if your teenager doesn't want to open up to you about their struggles.
Ask your child about their day regularly; look for ways to check in with your teen each day. You may consider asking them to run an errand with you or asking them to help with a task, so you have the chance to catch up with one another.
It's important to keep lines of communication as open as possible, so your child knows you are there for them. When you do communicate, stay calm, open, and honest, and try utilizing affirming statements like "I understand" and "That sounds difficult" so your child knows you see where they're coming from.
Remind them that, no matter what, you're there for them, and you want to hear about how they're feeling. Remember to be encouraging and validate their emotions; this will help them trust you and feel comfortable sharing their feelings with you.
Keep in mind that your child may be struggling with different kinds of mental illnesses, but you cannot diagnose them; only a doctor can. Mental illness is treatable, and if your teenager is diagnosed with a mental illness, treatments like therapy and medication are available.