What is a Residential Mental Health Facility for Teenagers Like?
What is a mental health facility for teenagers like? Read on to learn about mental health, facilities, and treatment options.
Why is Mental Health Advocacy Important?
Although previously accorded little to no importance, mental health has finally begun to get the recognition and attention it deserves. One part or type of mental health that has not yet reached adequate attention is teenage mental health. Several people still argue the opinion of mental health issues in teens. The argument is how they are still relatively young and haven't experienced much of life.
This skewed perspective on
teenage
mental health and others like it are usually the result of misinformation or lack of information about mental health issues and why they develop. What exactly is mental health?
The term "mental health" is a broad term used to describe the interconnections between people's emotional, psychological, and social well-being. It also examines the resultant positive or negative impacts of any alterations in the standard, balanced state of any of these parts of thinking, feelings, and actions.
1
Mental health aims to adequately describe the emotional, psychological, and social well-being of people and the effect of these states on actions, feelings, and thought patterns you will be able to observe in people.
2
Mental health significantly influences how people cope and deal with stress, interact with other people, and make choices and decisions. Contrary to what many people think, maintaining optimum mental health is vital at all stages of life, from childhood to adulthood. It is essential to know this because mental health issues, when they become observable or apparent, are not "sudden occurrences." Rather, they are a culmination of the effects of daily interaction on emotional, psychological, and social well-being.
Now that you know how important maintaining good mental health is and how your mental health can impact your actions and decisions, the next question is, "how can I improve my mental health?" Read on to find out!
How Can I Improve My Mental Health?
It should be acknowledged that having good mental
health
does not necessarily mean that you will be 100% mentally and health problem-free.
3
This is because your mental health state adjusts and changes in response to different events and situations as you progress through life. However, good mental health will allow you to respond positively and bounce back from any mental health condition you may be facing. Below are ways to improve your mental health:
3
Talk About What and How You're Feeling
You should know that the ideology of talking about your feelings as a sign of weakness is NOT true. Rather, it takes strength to be able to tell people exactly how you're feeling. Talking about your feelings is an effective way of dealing with whatever issues you might be facing, plus it also opens the possibility of receiving the support you need from your loved ones. Talking about how you feel does not have to be something "serious" or "difficult," you speak and let the conversation flow naturally. Many mental and emotional burdens can be lightened by talking to someone about it.
3
Exercise is very beneficial and essential for a healthy mind, brain, and body, so it is something you want to do often. Exercising regularly could help improve your self-esteem while also assisting you in concentrating, sleeping, looking, and feeling better. Again, it does not have to be anything serious, such as a rigorous workout regimen at a gym. It can be as simple as taking a walk or even doing household chores.
3
There is no doubt that the food intake affects our feelings and resultant behaviors. For example, taking a meal high in sugar or caffeine will likely result in high activity and alertness levels (albeit for a relatively short duration). The brain requires a variety of nutrients for normal, proper functioning, so it is crucial that you take balanced meals containing all nutrients. A persistent deficit in the supply of these nutrients to the brain could lead to or increase the risk of you developing some
mental health conditions
, for example, vitamin D and depression.
4
Various Tips for Maintaining Mental Health
Other Ways to Improve Mental Health:
Maintain good communication and keep in touch with loved ones.
Ask for help whenever you're going through something that feels overwhelming.
Take breaks regularly. It's okay to step back and relax occasionally. It'll do wonders for your motivation and mental health levels, too.
Common Mental Health Issues for Teenagers
As earlier mentioned, mental health issues in teens are also quite common. Teenage mental health should be accorded utmost importance. These mental health issues in teens occur for various reasons ranging from anxiety to peer pressure, and they are so severe that they could result in teenage disability or even death.
Frequently Developed Mental Disorders in Teenagers
Common mental health disorders in teens include the following:
5
Major depression in teens
Teen anxiety
Eating disorders in teens
Substance use disorder
Borderline personality disorder in teens
Teenage schizophrenia
Teen trauma and PTSD
When is a Teen Mental Health Facility Necessary?
Every person (adult or teenager) goes through mood cycles, from happiness to sadness and even anger. While it is "normal" to see your teenager shuffle between moods, there are behavioral indicators mentally ill teenagers will exhibit that should serve as a pointer that they need help. The help provided usually depends on the severity and the causes of mental illness in youth.
It must be addressed that while a bit of attention or talking with your teenagers after a noticeable mood slump or alteration in behavior could yield positive results, a better option is to consider enrolling your teenager in a mental health facility for teenagers, especially if these mood or behavioral alterations persist or recur frequently.
What To Look For Regarding Teenage Mental Health Causes of Concern
Signs of mental illness in teenagers that indicate considering treatment at a teen medical health center include the following:
A suicide attempts
Threatening someone with a weapon or otherwise becoming violent
Hallucinating
Uncontrollable anger
Maniac episodes
Escalation of a life-threatening eating disorder such as anorexia
The treatment process of mental health disorders at a mental institution for teens is done carefully and systematically to ensure the proper identification and treatment of common teenage health problems. The treatment process is highly recommended regarding the road to recovery.
Steps for Treating Mental Health in a Facility Environment
This process involves the following steps:
Evaluation/Intake
Development of a treatment plan
Short-term treatment
Discharge planning
Treatment Approaches in Teenage Mental Health Facilities
A typical mental health institution for teens (such as a mental health facility for anxiety and depression) offers treatment for various mental challenges of adolescence, such as substance abuse, depression, eating disorders, etc. These teenage mental health facilities will provide treatment that adequately addresses these health concerns of teenagers via several treatment approaches. These treatment approaches include:
Psychological testing
Individual therapy
Group therapy with other teens
Academic programs so teenagers can stay at grade level
Experimental therapies such as art therapy
Family therapy and multi-family group therapy
Differences Between Residential Treatment and a Teen Mental Health Facility
Although treatment at a psychiatric facility for young adults is highly recommended for providing mental health help for teenagers, there is another (usually subsequent) treatment option, residential treatment. These two options are similar in that they are both types of inpatient treatments that offer mental health inpatient for adolescent care options. They do, however, have their differences: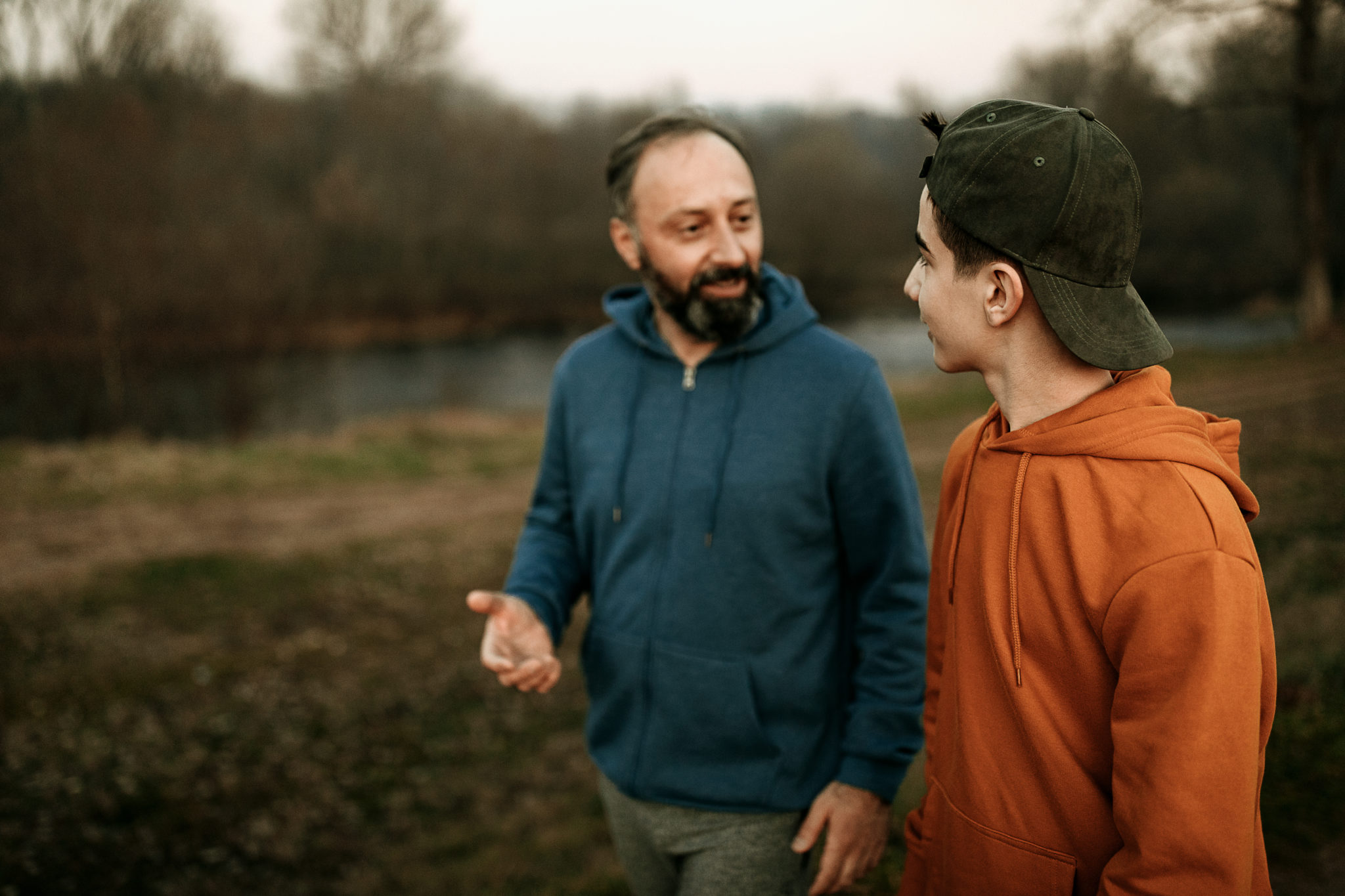 The average stay in a mental facility differs for psychiatric facilities for teens and residential treatment. At a mental hospital for teens, inpatient therapy is generally limited to only thirty days, while residential therapy facilities, on the other hand, can offer mental health inpatient for adolescent care for ninety days and beyond. This means that the average stay in a mental facility is lower for psychiatric facilities for teens. Since better treatment results have been associated with a long-term stay in the mental facility (which residential treatment provides), residential treatment is the better option.
A mental facility for youth (such as a teen mental facility for anxiety and depression treatment) is also quite different from what obtains for residential treatment. Resources for adolescent mental health facilities are usually smaller than those of residential treatment. Residential health facilities will have additions like music rooms, gyms, gardens, yoga, and meditation spaces that you may not be able to get in a mental facility for youth.
Variety of Treatment Modalities
An adolescent psychiatric hospital may be able to provide a variety of treatment options. On the other hand, residential treatment programs are frequently able to offer even more diversity. Residential centers, for example, may provide horticultural therapy, Equine Assisted Therapy using on-site horses, and Adventure Therapy in naturalistic environments.
Adolescents are transferred to a Partial Hospitalization Program, an Intensive Outpatient Program, or another kind of outpatient therapy after being discharged from a youth mental hospital. This is also true following treatment in a residential facility; however, there is one significant difference. Teenagers transferred from residential therapy can usually maintain contact with professionals and peers after they leave. Most residential treatment clinics have an active alumni network and host reunions for former patients. This sort of ongoing care is not available in all adolescent mental facilities.
What Happens After a Stay in a Teen Mental Facility?
After a short-term or long-term stay in a mental facility, teenagers are usually transferred to another stage of mental health care.
Various Stages of Healthcare Following a Stay in a Facility
This different healthcare stage may include the following:
Residential Treatment
Partial Hospitalization Programs
Intensive Outpatient Programs
Private Practitioners
Therapeutic Day Schools
Support Groups
Get Help for Mental Health Issues at Pacific Beach Health
If you want to enroll your teenager in a mental health facility that can provide excellent-quality intensive mental health care, then Pacific Beach Health is the place for you! At Pacific Beach Health, patients have access to a family-like community setting that includes well-trained and highly experienced clinicians. While our team of mental health therapists has a wide range of specialties and opinions, they all share the belief that spiritual union is an essential aspect of rehabilitation so patients will have access to a treatment center that offers physical, mental, and spiritual healing. 6
https://www.mentalhealth.gov/basics/what-is-mental-health
https://www.medicalnewstoday.com/articles/154543
https://www.mentalhealth.org.uk/sites/default/files/How%20to…mental%20health.pdf
https://psychcentral.com/blog/nutritional-deficiencies-that-may-cause-depression#:~:text=Research%20suggests%20that%20some%20nutrient,a%20higher%20risk%20of%20depression.&text=Depression%20is%20a%20mental%20health,a%20course%20of%201%20week.
https://www.who.int/news-room/fact-sheets/detail/adolescent-mental-health
https://pacificbeachhealth.com/