What is Schizoaffective Disorder?
Schizoaffective disorder is a mental health condition marked by a combination of psychotic and mood symptoms.
What is Schizoaffective Disorder?
Schizoaffective disorder is a mental health disorder marked by a combination of symptoms of schizophrenia, such as hallucinations or delusions, and mood symptoms such as depression or mania. "Schizo" refers to the psychotic symptoms, and "affective" refers to the mood symptoms.
Schizoaffective disorder is often misdiagnosed, at first, as either bipolar disorder or schizophrenia due to the similarities in symptoms. A substance-induced disorder can also possess similarities to schizoaffective disorder, making accurate diagnosis extremely important.1
Schizoaffective Disorder vs. Schizophrenia
Schizoaffective disorder symptoms often look very similar to those of schizophrenia, as both disorders include the presence of psychotic symptoms such as hallucinations and delusions. Hallucinations refer to false sensory perceptions such as hearing voices, seeing images, or feeling sensations that are not there in reality. Delusions refer to false beliefs such as believing a family member has been replaced by aliens, among many other examples.2
Differences Between Schizoaffective Disorder and Schizophrenia
However, the main difference between schizoaffective disorder and schizophrenia is the presence of a persistent mood disorder. While an individual with schizophrenia can become depressed, in order to have a diagnosis of schizoaffective disorder, the presence of the depression or mania must be persistent.
Another difference between schizoaffective disorder symptoms and schizophrenia symptoms is the presence of the psychotic symptoms. With schizophrenia, the psychotic symptoms tend to be persistent whereas these symptoms often come and go in individuals with schizoaffective disorder.
Schizoaffective Disorder vs. Bipolar Disorder
Bipolar and schizoaffective disorder can also look very much alike in symptom presentation, especially as there is a schizoaffective disorder bipolar type and bipolar disorder with psychotic symptoms. Therefore, both disorders include the presence of psychotic and mood symptoms.
The major difference is that in the diagnosis of bipolar disorder with psychotic symptoms, the presence of the psychotic symptoms occurs within the manic episode, whereas in the bipolar schizoaffective disorder type, the psychotic symptoms can occur outside of the mood symptoms.
3
What Are the Types of Schizoaffective Disorder?
In the diagnosis of schizoaffective disorder, there are two main types. These types of schizoaffective disorder include:
Bipolar Disorder Type: Schizoaffective disorder bipolar type includes a combination of both symptoms of mania and depression.
Depressive Type: Schizoaffective disorder depressive type is the presence of symptoms of depression without mania.
How Does Schizoaffective Disorder Affect People?
Schizoaffective disorder is a chronic, lifelong condition that can affect many areas of a person's life, including how they function at work or school, their interpersonal relationships, and even their own self-image. It often affects people in all of these areas, meaning their physical, mental, and emotional well-being are usually impacted.
Schizoaffective disorder is relatively rare, with a lifetime prevalence rate of less than half of a percent of the population. According to research, schizoaffective disorder symptoms affect men and women at similar rates, however, men are more likely to show symptoms at an earlier age, whereas women will have them present a bit later.
4
What Causes Schizoaffective Disorder?
Researchers do not know exactly what causes schizoaffective disorder or schizophrenia. Unfortunately, there are no specific schizoaffective disorder tests to determine the cause. It is believed that a number of factors are involved. Some of the areas thought to be involved in the schizoaffective disorder causes or risk factors include:5
Genetics: Schizoaffective disorder genetic risk factors include having a close blood relative who has been diagnosed with schizophrenia, schizoaffective disorder, or bipolar disorder.
Brain Chemistry: Brain chemistry has been shown to be related to schizoaffective disorder symptoms. People with this disorder have been shown to have lower levels of a neurotransmitter called dopamine, which helps carry messages between brain cells.
Brain Structure: It is also possible that the size and composition of structures of the brain, such as the hippocampus and thalamus, may be associated in developing schizoaffective disorder.
Environmental Factors: The environmental factors that may be associated with the development of schizoaffective disorder symptoms include stressful life events, trauma, or even viral infections.
Drug Use: The use of psychoactive or mind-altering substances, such as LSD, may contribute to developing schizoaffective disorder or a substance-induced disorder.
What Are the Symptoms of Schizoaffective Disorder?
There are two sets of symptoms that medical or mental health professionals look at when determining a schizoaffective disorder diagnosis. These are psychotic symptoms and mood symptoms. The mood symptoms can include both symptoms of mania and depressive symptoms.
Some psychotic symptoms of schizoaffective disorder include:
Delusions, or false beliefs that have no basis in reality but that the individual will hold on to regardless of the evidence against such beliefs.

Hallucinations, which are the experience of perceived sensations that are not actually occurring, such as hearing voices or seeing images that are not there.

Disorganized speech, which is the difficulty of forming clear or coherent speech, or unclear thinking.

Exhibiting odd or unusual behavior, such as sitting or standing in unusual positions.

Paranoia, which can be intense feelings of fear related to conspiracy or threat.

Flat affect, which is the lack of emotion in facial expression and speech.

Poor motivation.

Slow movements or inability to move, also known as dystonia or catatonia.
Symptoms of schizoaffective disorder depressive type include the depressive symptoms of:
Loss of interest in activities once found to be pleasurable

Low or sad mood

Thoughts of death or suicide

Feelings of worthlessness or hopelessness

Guilt or self-blame

Lack of energy

Poor appetite

Changes in sleeping patterns

Trouble thinking or concentrating

Unusual weight loss or weight gain
Indications of mania can include:
Being easily irritated or agitated

Talking very quickly or rapidly

Social and sexual activity that is out of the norm

Inflated self-esteem or self-importance

Rapid or racing thoughts or being easily distracted

Self-destructive or dangerous behavior, such as having unsafe sex, recklessly driving, or increased overspending
How is Schizoaffective Disorder Diagnosed?
In order to get an accurate schizoaffective disorder diagnosis, it is important to seek out professional help. Since the pathophysiology of schizoaffective disorder is not fully understood and there are no schizoaffective disorder tests, doctors rely on accurate medical and family history. They may also run laboratory tests, such as MRIs and blood tests, in order to rule out other illnesses that may cause similar symptoms.
However, if a medical provider does not find any physical cause for the symptoms, they may refer to a schizoaffective disorder specialist such as a psychiatrist or psychologist who can utilize specially designed interview and psychotic and schizoaffective disorder assessment tools to determine a diagnosis of schizoaffective disorder.
In order to be diagnosed with schizoaffective disorder, an individual must exhibit these symptoms:
6
Having chronic, uninterrupted periods of mental illness

Exhibiting episodes of mania, depression, or a mix of both while also having symptoms of schizophrenia

Having no evidence of a substance-induced disorder or medication causing the symptoms

At least two weeks of psychotic symptoms occurring without mood symptoms
How is Schizoaffective Disorder Treated?
Schizoaffective disorder treatment usually involves the use of various treatment procedures to be the most effective. For the best schizoaffective disorder prognosis, treatment uses a combination of psychotropic medications, psychotherapy, and skills training.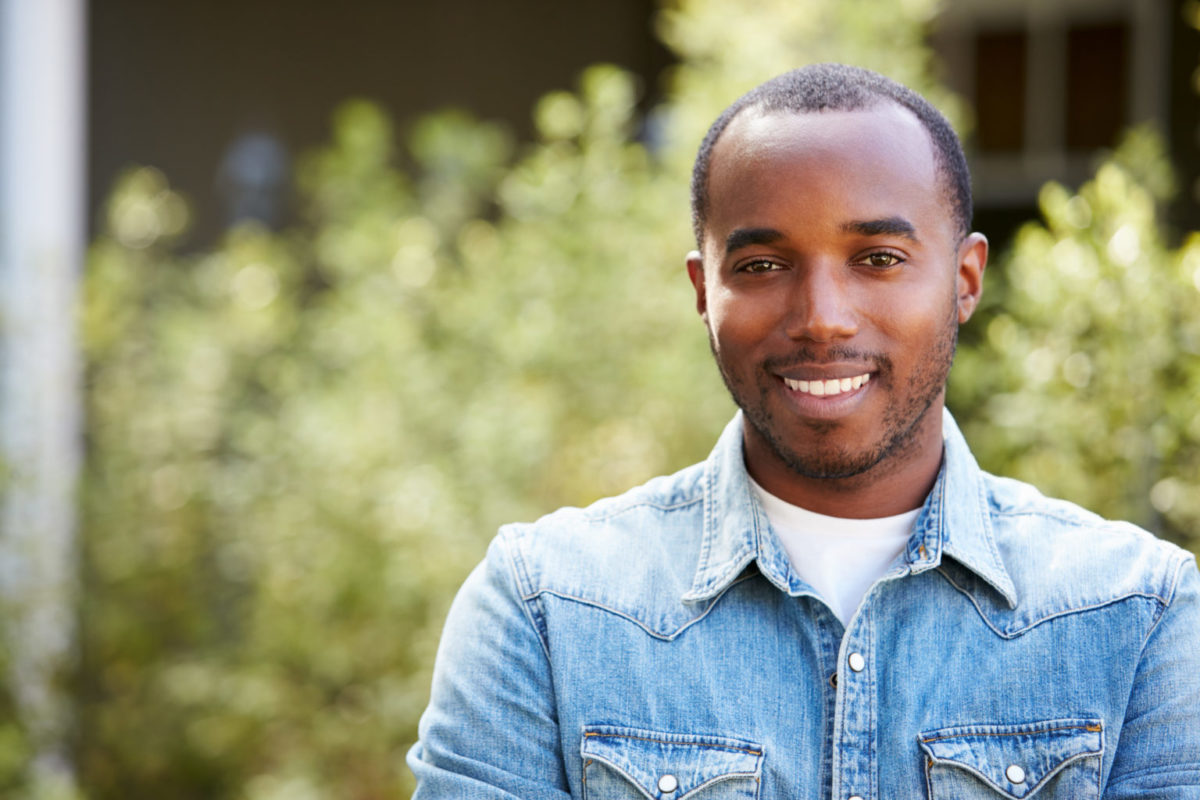 There are three types of medications often used in schizoaffective disorder treatment. The most often used medications are antipsychotics, antidepressants, and mood stabilizers. Antipsychotics are the primary medication to treat the psychotic symptoms of hallucinations and delusion.
Antidepressants and mood stabilizers, such as lithium, are used to treat the mood symptoms. The individual and medical provider will determine which medications are right, and it often involves using a combination of antipsychotics and antidepressants for the best treatment outcome.
The goal of psychotherapy in treating schizoaffective disorder is to help the individual understand their illness, recognize symptoms, and set goals. Some of the most commonly used forms of therapy include cognitive behavioral therapy, mindfulness-based cognitive therapy, and family therapy. Family therapy is used to help an individual's loved ones understand the symptoms of a schizoaffective thought disorder and how to respond.
Skills training for schizoaffective disorder involves learning social skills, vocational skills, and coping skills. These can look like:
7
Social skills focus on improving communication and socialization. These can also include the improvement of daily activities such as grooming and self-care.

Vocational skills focus on preparing for, obtaining, and maintaining a job, as well as financial and home management.

Coping skills for schizoaffective disorder can include carefully monitoring medications, paying attention to warning signs, joining a support group, keeping a daily journal, avoiding isolation, eating properly, etc.
Can Schizoaffective Disorder Be Prevented?
Unfortunately, there is no way to prevent schizoaffective disorder. However, getting diagnosed and starting treatment early can help to ease disruptions in your life, help give you the best possible outcome, and learn how to cope more effectively.
Get Help For Schizoaffective Disorder At Pacific Beach Health
If you or a loved one is seeking treatment for schizoaffective disorder, the highly trained professionals at Pacific Beach Health can help. Pacific Beach Health provides a holistic, individualized approach to help individuals and families overcome behavioral health struggles.