What Are Mental Health Symptoms You Should Never Ignore?
Mental health can affect us in many ways. Learn more about mental health symptoms and how we can find ways to stay mentally healthy.
Mental health is often misunderstood. Mental health is a state of well-being in which an individual can cope with the normal stresses of life, work productively, and contribute to their community. A person with mental illness, on the other hand, has a mental disorder that significantly interferes with one or more major life activities and has symptoms that are bothersome and obstructive.
What is a Mental Health Disorder?
Mental health disorders and mental health problems are classified into different groups, and mental illness is a type of mental health disorder. There are many different mental health disorders, and each has its own set of symptoms. Some mental health disorders, such as depression and anxiety, are more common than others.
Mental illness does not discriminate, and it can affect anyone regardless of background. Nearly one in five American adults live with a mental illness. Several common causes and risk factors of mental health disorders or mental illness are brain chemistry, genetics, life events, medical conditions, and personality.
1
What Are Mental Health Symptoms You Should Never Ignore?
There are many symptoms of declining or bad mental health, including worry and anxiety, sleep disturbances, social isolation, mood swings, and personality changes, among a few others.
One of the most common mental health symptoms is worry or anxiety. Anxiety can be a normal response to stress, but it can also be a sign of a more serious mental health problem. If you are experiencing worry or anxiety that is impacting your daily life, it may be time to seek professional help.
Sleeping too much or getting too little sleep happens to all of us at one time or another, but persistent issues with sleeping, or not sleeping at all for that matter, should not be ignored and could be indicative of something else going on mentally.
Research has shown that social isolation is a major risk factor for developing depression and other mental health disorders, and this phenomenon is becoming increasingly common. This is due to the increased use of technology, the rise of individualism, and the breakdown of social institutions. Social isolation can have negative consequences, such as mental health problems, loneliness, and even physical health problems.
While weight fluctuations over time and during stressful periods of life are common, studies have shown that people who are struggling with mental health issues are more likely to be overweight or obese. This can be due to several factors, including poor diet, lack of exercise, and increased stress levels. If you're struggling with your mental health, it's important to seek help from a professional. They can help you develop a plan to improve your mental health and support you in making healthy lifestyle choices that can help you manage your weight.
It's not uncommon for people with mental health issues to feel ongoing guilt or worthlessness. These feelings can be a result of the way our society views mental illness, or they can be a symptom of the illness itself.
The American Psychiatric Association (APA) notes that feelings of worthlessness and guilt are common symptoms of depression. At the same time, low self-esteem is also a risk factor for depression.
2
Having periods of low moods and high moods is completely normal and most of us have experienced both in our lives. However, regular and intense mood swings can indicate an underlying mental health disorder or illness.
Several mental health illnesses or disorders can lead to personality changes. Some of these include schizophrenia, dementia, anxiety, depression, and personality disorders. Personality changes might be linked with the interplay of environment and stress factors.
Different Types of Mental Health Disorders
There are many different types of mental health disorders, some of them more common than others.
Anxiety disorders are the most common type of mental health disorder. They can cause feelings of extreme fear, worry, and panic. Anxiety disorders can make it difficult to go to work or school, and they can impact your relationships as well.
Attention-Deficit/Hyperactivity Disorder (ADHD)
ADHD is a mental health disorder that can cause symptoms like trouble concentrating, impulsivity, and hyperactivity. It is one of the most common mental health disorders in children and can also occur in adults.
Autism Spectrum Disorder (ASD)
Autism spectrum disorder is a mental health condition that affects people in different ways. Some people with ASD have mental health symptoms that make it difficult for them to function in daily life. Others may have symptoms that cause them to act out or behave in ways that are harmful to themselves or others.
Still, others may have mental health problems that make it hard for them to cope with the demands of daily life. Regardless of the severity of their symptoms, people with ASD can benefit from mental health treatment.
Depression, Bipolar Disorder, and Other Mood Disorders
Depression is a mental health disorder that causes persistent and overwhelming sadness. Depression can make it difficult to concentrate, eat, sleep, or enjoy activities you once enjoyed. Bipolar disorder is a depressive disorder that causes extreme mood swings. People with bipolar disorder may experience periods of depression, followed by periods of mania. Mania is characterized by high energy levels, impulsive behavior, and elated moods.
Mood disorders are mental health conditions that cause persistent changes in mood and affect. They can range from mild to severe, and can include symptoms of depression, anxiety, irritability, and changes in appetite, sleep, and energy.
Disruptive Behavior Disorders
Disruptive behavior disorders are characterized by ongoing patterns of uncooperative and defiant behavior, indifference, and hostility to authority figures that interfere with a person's ability to function in daily life.
While disruptive behavior disorders are more common in children and adolescents, they can occur in adults as well. Treatment for these disorders often includes therapy, medication, and support from family and friends.
3
Eating disorders are mental health disorders that involve an abnormal relationship with food. People with eating disorders may eat too much or too little, and they may have distorted views of their own body weight.
Obsessive-Compulsive Disorder (OCD)
OCD is a mental health disorder that causes repetitive, unwanted thoughts (obsessions) and behaviors (compulsions). These can range from mild to severe.
Personality disorders are mental health disorders that are characterized by patterns of thinking, feeling, and behaving that deviate from the norms of society. Those who are personality disordered often have rigid and unhealthy ways of thinking, functioning, and behaving. These patterns can cause problems in relationships, work, and other areas of life.
4
Post-Traumatic Stress Disorder (PTSD)
PTSD is a mental health disorder that can occur after you've experienced or witnessed a traumatic event. Traumatic events can include natural disasters, car accidents, military combat, or sexual assault. People with PTSD may have flashbacks, nightmares, and anxiety.
Schizophrenia and Other Psychotic Disorders
Schizophrenia and other psychotic disorders are mental health disorders that can cause symptoms such as hallucinations and delusions. These disorders can be very debilitating, making it difficult for those affected to lead normal lives. Treatment for these disorders is essential, but often requires a combination of medication and therapy.
Substance abuse is the use of drugs or alcohol in a way that is harmful to one's mental or physical health. People with substance abuse problems may experience symptoms such as impaired judgment, cravings, and withdrawal. Substance abuse can lead to addiction and other serious health problems.
Challenges to Mental Health
There are still many challenges that face those with mental health symptoms and illnesses. Some of them will be detailed below.
There is still a great deal of stigma of weakness around mental health and illness. This stigma can make it difficult for people to seek help, which can lead to serious consequences.
Exposure to trauma is a serious barrier to mental health. Studies have shown that people who have experienced traumatic events are more likely to experience mental health problems, including anxiety, depression, and post-traumatic stress disorder (PTSD). Exposure to trauma can also lead to substance abuse and other risky behaviors.
Family History of Mental Illness
For many people, family history can be a significant barrier to seeking mental health treatment. If you come from a family without a history of mental illness, you may be reluctant to seek help for fear of being stigmatized. You may also worry that seeking treatment will cause you to be ostracized by your family or that your family will view you in a negative light.
If you do have a family history of mental illness, it is important to remember that you are not alone. There are many people who have successfully sought treatment and gone on to live happy and fulfilled lives.
Mental health services are not always readily available, and when they are, they can be very expensive. This can make it difficult for low-income individuals to get the help they need.
It is no secret that medical illness can be a significant barrier to good mental health. The physical symptoms and treatments of many illnesses can take a toll on a person's emotional well-being. In addition, the stress of dealing with a chronic or serious medical condition can lead to anxiety and depression.
Poor Access to Health Services
Mental health disorders can be very complex, and often require a multi-disciplinary approach to treatment. This can be difficult to find in many communitie
Reasons You Shouldn't Ignore Your Mental Health
Even if it may be scary, it's important to get help for your mental health in order to help you live a positive and healthy life. A few other reasons why you shouldn't ignore your mental health include:
Mental Illness Is More Common Than You Might Think
Depression is one of the most common mental disorders, affecting millions of people around the world. While depression can occur at any age, it is most often seen in adults. According to the World Health Organization, almost three hundred million people of all ages suffer from depression.
5
Mental Illness Can Affect Your Physical Health
People living with serious mental health conditions are at higher risk of chronic physical conditions. Both mind and body are affected by changes to physiological and emotional processes, as well as by social factors such as income and housing.
6
Diseases or Injuries Can Increase Your Risk
People with serious medical conditions can experience times of deep sadness, which can prevent them from taking care of themselves or enjoying activities they have previously liked to do. If depression or other mental health symptoms persist, treatment in the form of medication, therapy, or a combination of the two may be necessary
Early Detection Makes a Differenc
It is well known that early detection and intervention of mental health illnesses can lead to better outcomes. However, there are many barriers to early detection, including lack of awareness, stigma, and access to services.
7
The genetics of depression are complex and not yet fully understood. However, research has shown that there is a heritable component to the disorder. This means that if someone in your family has depression, you may be more likely to experience it yourself. There are many different genes that have been linked to depression. Some of these genes are involved in the regulation of serotonin, a brain chemical that plays a role in mood. Other genes are involved in the stress response, which can impact how someone copes with difficult life events.
While genes may make someone more susceptible to these factors, they don't necessarily mean that a person will develop depression. It's important to remember that depression is complex, and there is not one single cause.
8
How Are Mental Health Disorders Treated?
There are many ways to treat mental health disorders, and the treatment often depends on what each patient needs and what type of disorder they have. Commonly, however, a few treatment options include:
There are many different types of medications that can be used to treat depression. Some of the most common include selective serotonin reuptake inhibitors (SSRIs). SSRIs are the most prescribed type of medication for depression. They work by increasing levels of serotonin in the brain, which can aid mood.
Serotonin and norepinephrine reuptake inhibitors (SNRIs) are another type of medication that can be used to treat depression. They work by increasing levels of both serotonin and norepinephrine in the brain, which can help to improve mood. Tricyclic antidepressants (TCAs) are a type of antidepressant that are older than SSRIs and SNRIs. They work by affecting levels of both serotonin and norepinephrine in the brain. There are other types of medication that can be used to treat depression, such as bupropion (Wellbutrin), mirtazapine (Remeron), and trazodone (Desyrel).
There are many different types of psychotherapy, each with its own unique approach and techniques. While there are many different types, some of the most common types of therapy include cognitive-behavioral therapy, interpersonal therapy, and psychoanalysis.
Herbal remedies, acupuncture, reflexology, guided imagery, yoga, exercise, meditation, and massage are also some alternatives to Western medical practices. The most important thing to do is to talk with your doctor about the right treatment plan for your mental health symptoms.
Brain Stimulation Therapies
There are times when depression or other mental illnesses do not respond to medications, therapy, or a combination of the two. Repetitive transcranial magnetic stimulation (TMS) has become quite popular over the last decade or so and has been shown to help in cases of treatment resistant depression.
TMS uses magnetic impulses to stimulate your brain. While the exact science is still out, it is believed that it can boost nerve cell activity in parts of the brain that control and affect mood. Electroconvulsive therapy (ECT) has been researched and is safe and works well in cases of severe treatment resistant depression or bipolar disorder.
How to Stay Mentally Healthy
Staying mentally healthy is imperative for your overall health, but you don't necessarily have to only take medication or go to therapy to attain this. Some other ways of cultivating your mental health will be discussed below.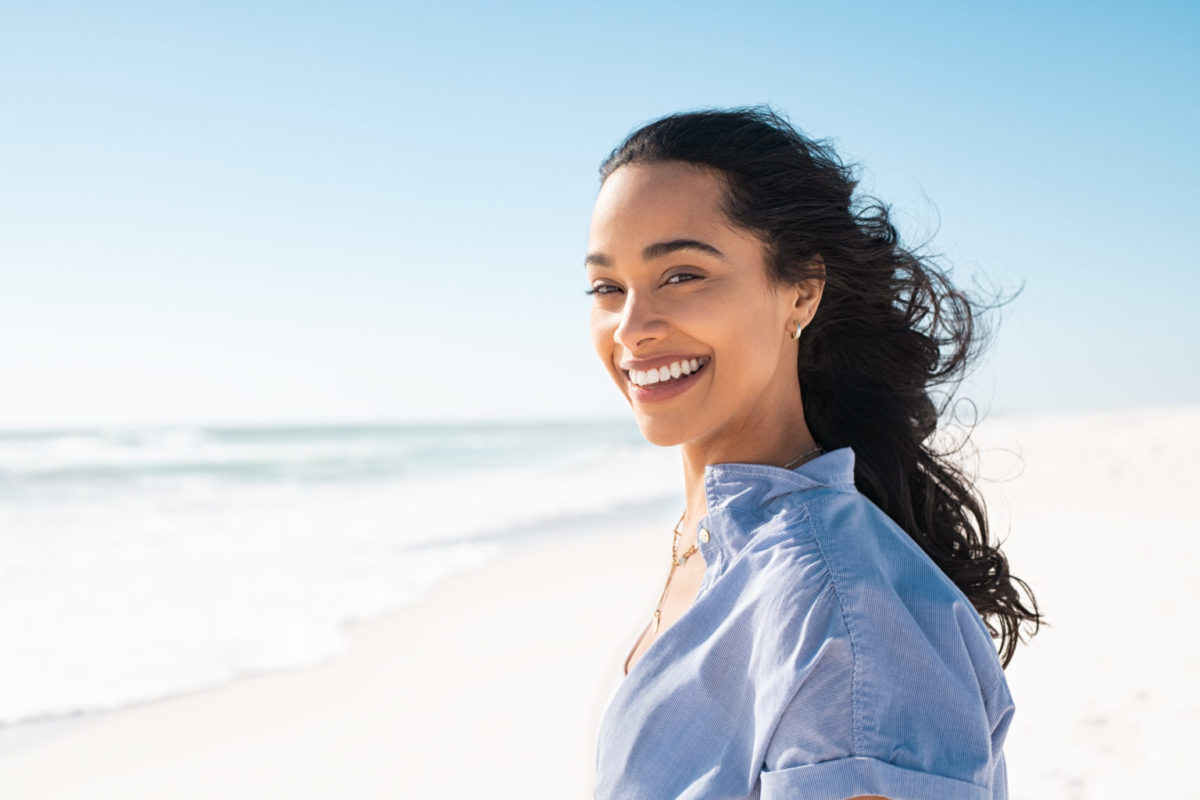 Physical exercise is good for your physical health and can also improve your mental health. Exercise can help to reduce stress, anxiety, and depression. It can also help increase your energy levels, mood, and overall well-being.
Talk to your doctor before starting an exercise program if you have any existing mental health conditions. They can advise you on the best type of exercise for you and help you to set goals.
There is a strong link between adequate sleep and mental health. Getting enough sleep helps reduce stress and anxiety and improves mood and cognitive function. Insufficient sleep, however, can exacerbate mental health problems and make them harder to manage.
It's no secret that helping others can improve your mental health. In fact, research has shown that volunteering and giving back to your community can benefit your overall well-being. Helping others can reduce stress and anxiety while boosting self-esteem and self-confidence. Additionally, giving back can help you connect with others, which can benefit your mental health.
There are many coping skills that can help promote mental wellness. Some of these skills include identifying and expressing emotions in a healthy way, staying connected to loved ones and supportive relationships, engaging in regular physical activity, eating a balanced and healthy diet, getting enough quality sleep, practicing mindfulness and other relaxation techniques, and many others.
Maintaining and developing friendships and social networks can promote a culture of health and regular contact with friends and family can reduce the feelings of isolation and despair.
It can be easy to dwell on the negative aspects of our lives and let them bring us down. However, it's important to try and maintain a positive outlook. When we focus on the positive, it can help us feel better mentally and emotionally. Additionally, having a positive outlook may also lead to improved physical health.
There are many ways to keep a positive outlook. One way is to focus on the good things in your life, no matter how small they may be. Another is to be grateful for what you have, even when things are tough. Finally, it's important to surround yourself with positive people who will support and encourage you.
Get Mental Health Treatment at Pacific Beach Health
Mental health is not a luxury, but instead a necessity that should be everyone's top priority. Contact Pacific Beach Health to learn the relevant tools and techniques to establish and maintain mental wellness. We will provide you with a comfortable, supportive, and empathetic environment that will help you to unlock your best self.