Mental Health Benefits of Exercise in Teens
Learn more about the mental health benefits of exercise for teens, including easing symptoms of depression and anxiety.
Psychological Benefits of Exercise
Exercise is not just about the physical benefits it is well known for; it also has psychological benefits. Research has proven that regularly exercising can ease symptoms of depression and anxiety. In 2017, Elaine McMahon conducted a study on the association between physical activity and sports participation, and anxiety and depressive symptoms.
Regular physical activity and participation in sports were both found to independently lead to increased well-being. The study revealed that both sexes had decreased levels of anxiety and depression symptoms.1
Why Does Exercise Make Us Feel Better Mentally?
Exercise stimulates chemicals in the brain, such as endorphins and serotonin, which influence mood. Serotonin, also known as a feel-good chemical, reduces stress and improves moods. Serotonin produced at an average level in the brain helps people feel more focused and emotionally stable.
Exercising For Your Mental Health
Lack of physical activity is known to cause mental health problems. Low levels of serotonin in the brain may cause depression and anxiety. The importance of regular physical activity and exercise is to improve self-esteem and cognitive function.
Exercise And a Healthy Brain
Participating in exercise is good for the brain. Exercising enhances the ability to think, learn, and solve problems. Research shows that participation in moderate physical activity and sports produces new brain cells. A healthy brain offers cognitive benefits and reduces the risk of dementia and brain disorders.
How Does Exercise Impact The Brain?
Mental wellness exercises make the absorption of information and the formation of long-term memories easy. Below are several ways exercise impacts the brain.
Releases Neurotransmitters
Exercising helps mental health by releasing neurotransmitters such as serotonin, dopamine, and endorphins. Neurotransmitters are chemical messengers in the nervous system that influence mood, muscle movement, heart rate, and many other functions.
Endorphins and Endocannabinoids
Endorphins and endocannabinoids are neurotransmitters released by the brain during exercise. Endocannabinoids are molecules that maintain balance in the brain and body, while endorphins block pain and increase sensations of pleasure.
Mental wellness exercises release the chemical dopamine in the brain. Dopamine is also known as a feel-good hormone. This hormone promotes positive feelings. Emotional benefits of exercise include happiness and pleasure.
Neuroplasticity is the nervous system's ability to reorganize its structure, connections, or functions in response to internal or external stimuli. Exercise promotes neuroplasticity at all phases of health and disease by targeting various aspects of brain function.
Increases Oxygen Supply To The Brain
Exercise increases blood flow, which improves brain oxygenation. The body pumps more blood and oxygen to the brain during exercise as the heart and lungs work overtime. An inadequate supply of oxygen to the brain can cause severe brain damage. Exercising is important to keep the brain healthy.
2
What Are The Best Exercises?
Mental wellness exercises do not have to be difficult or time-consuming to be beneficial. Here are three types of exercise training that help improve mental health:
Cardiovascular training, usually referred to as aerobic training, is any type of exercise that increases breathing and heart rate. This is a result of the muscles repeatedly contracting while using the aerobic energy system.
Cardiovascular exercise focuses on strengthening the heart and lungs. Cardio helps anxiety. Examples of cardio training include swimming, brisk walking, and cycling.
Strength training, also known as resistance training, involves performing physical activities intended to develop strength and endurance. It mainly relates to lifting weights. According to studies, resistance training considerably lessens depressive symptoms. Strength training exercises include squats, deadlifts, walking lunges, biceps curls, and boat pose.
Flexibility And Balance Training
Balance training involves workouts that develop the muscles that assist keep the body upright, such as the legs and core. These exercises can increase stability and assist in preventing falls. Exercises for flexibility and balance help people retain their range of motion as they age and move their bodies through a wider range of motion.
Similar to some extremely difficult yoga poses, balance exercises can be challenging. Stretching assists in relaxing the mind as well as the muscles. Examples of flexibility and balance exercises include stretching, yin yoga, exercising on a wobble board, and balancing yoga poses.
Mental Health Benefits of Exercise
Regular exercise is positively correlated to wellness. Regular exercise can lengthen lifespan, lower the risk for many chronic diseases, and enhance mental and emotional well-being. There are several benefits of exercise on mental health, both therapeutic and preventive.
Long-Term Impact of Exercise
Here are the long-term effects of physical activity on mental health.
3
Help for depression
Increase self-confidence
Sharpen memory
Increase creativity
Reduce addiction
Better sleep
Brain boost
Inspire others
Feels more energy
Coping with ADHD
How To Start a Physical Exercise Plan
Starting an exercise plan is beneficial for both physical and mental well-being. Benefits of exercise on mental health include reduction in the risk of developing chronic diseases and improvement in sleep patterns and self-esteem. Starting an exercise routine can be intimidating, but having a plan will help you get started and keep going.
4
Workout benefits individuals when done in moderation. However, there are negative effects of no exercise and extreme exercise. Excessive physical activity can result in injuries, weariness, sadness, and suicide. It can also result in long-term physical harm. It's essential to begin slowly, build up your intensity over time, and take breaks.
Make a Commitment to Your Exercise Plan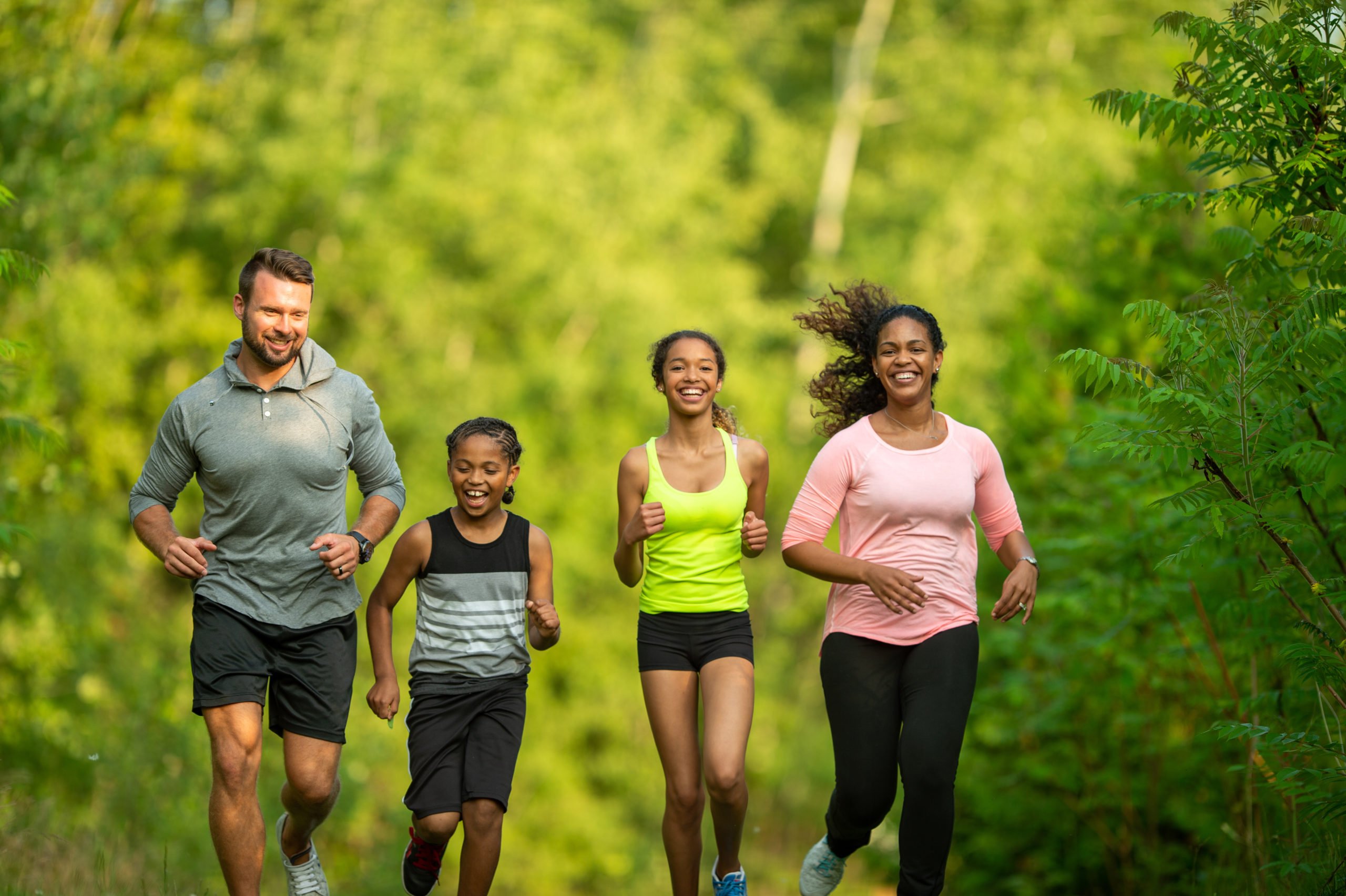 Prioritize your training. The perception of a training regimen is key to its success. Create a form of accountability by planning how many days to exercise and deciding what type of exercise to do each day.
Several factors influence motivation toward mental health exercise. Individuals should consider how they feel while exercising and after completing their exercise routine. It aids in staying focused on the goal.
Individuals should reassess their workout plans regularly and try something new if it isn't working. Individuals should select an activity that meets their fitness levels and capabilities and something they enjoy or have previously enjoyed. Experiment with various types of training exercises.
Tips For Developing an Exercise Routine For Mental Health
Here are tips on how to develop a mental health exercise routine:
Find your ideal time of day
Set attainable goals
Include exercises you enjoy
Work out with a friend or a group
Work with a personal trainer
Find Out More About Mental Health at Pacific Beach Health
If you or your loved one is dealing with psychological problems, reach out to a mental health professional early. Pacific beach health specialists offer insights on mental health. Pacific Beach Health professionals use a combination of behavioral therapies and psychotherapies to treat and diagnose associated mental health disorders.
Contact Pacific Beach Health for help through your mental health exercise journey.