How Does Online Counseling Work for Mental Health?
Can online therapy be a viable alternative to in-person therapy? Discover how online counseling works here.
Mental health is an essential part of overall health and well-being. Mental health conditions can be debilitating, impacting all areas of life. However, mental health conditions don't have to be a lifelong sentence. Treatment options like online counseling offer hope for people struggling with mental health conditions. This blog post will explore how online counseling works and why it may be the right treatment option for you or a loved one.
Online therapy, commonly referred to as online counseling or telehealth, occurs when a client and therapist meet virtually instead of in the therapist's office.1 
Why We Chose Online Counseling
Clients and providers choose online therapy sessions for many reasons, including cost, accessibility, convenience, comfort, and health concerns. Online counseling has become more prevalent due to the COVID-19 pandemic.1 
How Does Online Therapy Differ from In-Person Therapy?
In contrast to in-person therapy, online counseling services are delivered using audio, video, or a combination. Telecommunication web therapy can allow clients to access valuable therapeutic services from any location.1 
Is Online Therapy Effective?
Current research cannot determine whether online counseling is an effective tool for every person in every situation. However, significant research has been conducted surrounding online therapy and its efficacy for various mental health disorders.
Continue reading to learn more about how effective online counseling is for anxiety, depression, and other major mental health disorders.
Online Cognitive Behavioral Therapy Was Effective in Treating Anxiety Disorders
Cognitive-behavioral therapy, or CBT, is an evidence-based therapy that can be used for anxiety disorder. Research has shown that online therapy sessions using CBT can be effective for adults with anxiety.2 
Online Treatment for Depression Was Equally as Effective as In-Person Therapy
Studies surrounding online counseling have shown that online treatment for depression is equally as beneficial as in-person therapy.3 
Online Cognitive Behavioral Therapy Was Equally as Effective as In-Person Treatment for Major Mental Disorder
Research involving major mental disorders, including panic disorder, has found that CBT online therapy is as effective as in-person treatment.4 
What Mental Health Issues Can Be Addressed in Online Therapy?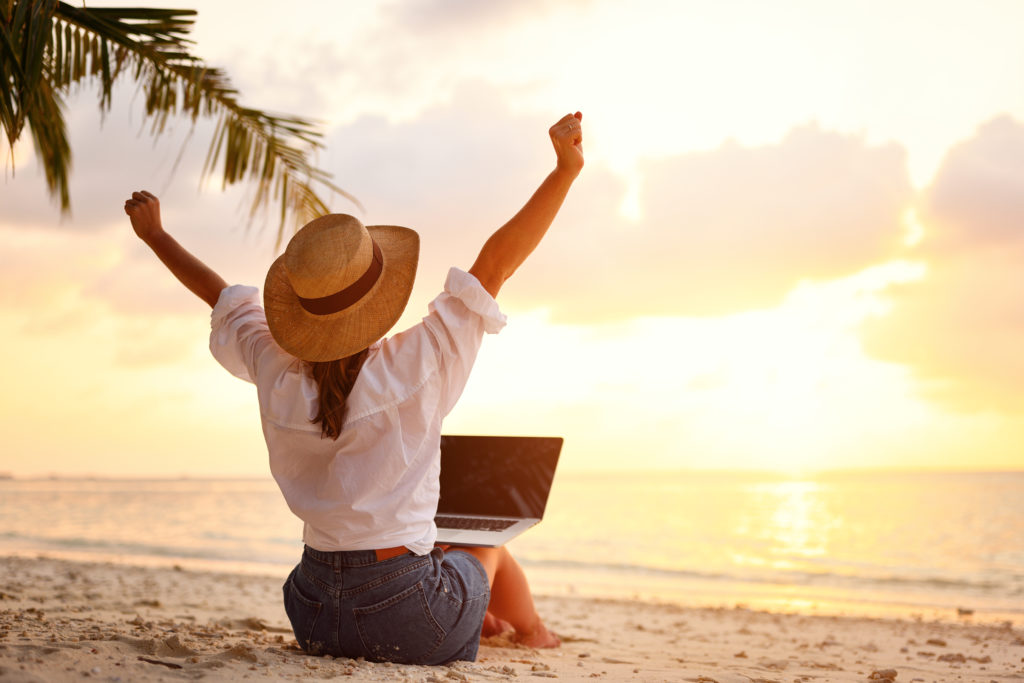 Online counseling services can address many mental health issues, including relationship challenges, mental illness, grief, stress, etc. The following sections will explore various issues that can be addressed using talk therapy online.
During the COVID-19 pandemic, virtual counseling became the primary mode of addressing relationship issues. Online counseling services can effectively deliver couples' teletherapy.5 
Symptoms of Mental Illness
If clients are in a different physical location from their therapist, online counseling services can be an effective way to receive mental health care.6 
Child, Adolescent, and Teen Challenges
Stress and Difficult Emotions
Virtual therapy sessions can effectively treat and provide coping techniques to manage stress and difficult emotions.6 
How Does the Live Sessions Work? The Basics of Virtual Counseling
To receive the best online therapy, it is essential to familiarize oneself with the basics of virtual therapy sessions. Keep reading to learn about the basics of receiving counseling virtually.
You will often be asked to leave a message when scheduling an online mental health consultation. Clearly state your name, phone number, and the best times to reach you in your message.
Be Available for A Return Call
To try and avoid the notorious game of phone tag, do your best to keep your ringer on and be available when the online behavioral health provider calls back to schedule.
Schedule An Appointment by Phone
To get started with virtual mental health services, clients typically complete a brief phone screening and schedule an appointment.
Find Their Insurance Information
When looking for teletherapy mental health providers, be sure to check their website or ask on the phone if they accept your health insurance. Most teletherapy mental health providers offer cash rates or a sliding fee scale if you don't have health insurance.
Wait Days or Weeks for A First Session
In some cases, there can be a waitlist to start counseling virtually. If you seek immediate services, consider asking if the provider can call you if other clients cancel.
One of the best online therapy benefits is that you don't have to drive to the session. It's recommended to start setting up your electronics and preparing for an online behavioral health session fifteen minutes before the appointment.
Arrive In a Presentable Fashion on Time or Early
Treat the appointment as if you were in person to get the most out of an online mental health consultation. Dress appropriately, minimize distractions, and participate fully to experience all the benefits of video therapy sessions.
Who Is Online Therapy Good For?
Individual and family therapy online can be an excellent experience for many people. The following sections will explain who online therapy is best suited for. Online therapy may be for you if:
You Want Greater Convenience:

Virtual therapy can be more convenient since it does not require a commute or travel time.

You Don't Have Insurance:

For people without insurance, cheap online therapy can make counseling more accessible.

You Want to Save Money:

Compared to in-person therapy, affordable online therapy can be a budget-friendly solution.

You Like Added Features:

Added features and technologies can make cheap online therapy appealing to some clients.

You Prefer to Write, Not Talk:

For some clients, web therapy and online communication are more accessible forms of communication than traditional talk therapy.

You're More Comfortable Opening Up Behind a Screen:

Many clients, especially young adults, and technology-savvy people, find online therapy more comfortable.
However, online therapy may not be the best option for everyone. Read on to learn more.
Who Online Therapy Is Not Best For?
Although online therapy can be an excellent tool, it is not suitable for everyone. Keep reading for key considerations and information about who online therapy might not be helpful.
Young children may find it difficult to focus or engage in an online setting.
You Aren't Comfortable with Technology
For clients that aren't technologically inclined, telehealth can be uncomfortable and stressful.
You Are Struggling with a More Severe Mental Health Condition
Clients may prefer to receive in-person services for more severe or debilitating mental health conditions.
You Are Thinking About Harming Yourself or Others
If you are thinking about harming yourself or others, immediately alert your therapist so they can work with you to create a safety plan.
You Are in Crisis or Feeling Suicidal
Online counseling is not always appropriate for clients experiencing suicidal ideation or crisis.
There are also various pros and cons that come with online therapy.
Pros and Cons of Online Therapy
The following sections will discuss the pros and cons of online therapy or telehealth. 
As previously discussed, the pros of online therapy can include cost, accessibility, and additional features.
Online Therapy Tends to be More Affordable Than Most In-Person Care
Online therapy with medication is more affordable than in-person care in most cases.
Online Therapy Is Accessible Anywhere That There Is an Internet Connection
Regardless of location, clients and therapists can meet using an internet connection.
You Have Multiple Session Options (Phone, Text, or Video)
Depending on comfort and accessibility, clients can sometimes choose to participate in therapy via phone, text, or video.
Counselor Messaging is Available Between Sessions on Some Platforms
For quick check-ins and questions, clients often can message their counselor.
You Have an Online Platform Where You Can Track Progress
Lastly, tracking progress in real-time can be a pro of web-based therapy.
Although online therapy can be a great asset, there are still cons some clients come across. Keep reading to learn more about the possible cons of web-based therapy.
Few Providers Accept Insurance
When it comes to online counseling, not all providers accept health insurance to cover services.
You Need Reliable Internet Access
Clients may not have access to reliable internet or devices based on financial resources and geographical location.
There's No In-Person Interaction
A lack of in-person social interaction can exacerbate the mental health symptoms of some clients.
It's Not for Mental Health Emergencies
Online therapy is not designed to treat all mental health emergencies.
You Need to Be Comfortable with Technology
Depending on experience and comfort level, not all clients can utilize online technology.