Can I See a Psychiatrist Without a Referral?
If you're looking for a psychiatrist, you may wonder if you need a referral from your doctor. Read on to learn more.
If you or someone you know is struggling with mental health or other co-occurring disorders, going to a psychiatrist could be a good idea to help learn healthy coping mechanisms and other practices than can help with daily life. A psychiatrist can provide therapy services, prescribe medications, and help you build life skills that lead to long-term success.
A psychiatrist is a medical doctor who specializes in mental health treatment. Psychiatrists can also help patients who struggle with co-occurring disorders such as substance use disorders, relationship problems, issues at work or school, and other behavioral or life circumstances that someone may be struggling with. Psychiatrists can also prescribe medication to patients to help with these things.1 
Where Does a Psychiatrist Work?
Psychiatrists can work in a variety of places and settings. If you are looking to work with a psychiatrist or mental health therapist, there will likely be a number of places you can go for psychiatry appointments. These locations may vary depending on the circumstances a person is in and their reason for visiting a mental health therapist. Places where a psychiatrist may work include:
Community agencies
Courts and prisons
Emergency rooms
Government buildings
Hospice programs
Military settings
Nursing homes
Private practices
Rehabilitation programs
University medical centers  
The Difference Between a Psychologist and a Psychiatrist
While both psychiatrists and psychologists work with patients on a one-to-one basis to treat mental health conditions, there is a difference between the two professions. The main difference between the two is that psychiatrists are medical professionals who understand how biological factors impact a person's mental health and are able to prescribe medications as part of the treatment process. Psychologists, on the other hand, are more focused on the mind, emotions, and behavior that is related to mental health issues. Psychologists can employ a variety of therapeutic techniques during treatment but are not licensed to prescribe medications.2 
What Does a Psychiatrist Do?
Psychiatrists may provide a number of services to their patients that can be beneficial for treating a mental health condition.  
Providing Psychological Treatment
A psychiatrist can provide psychological treatment and mental health counseling to patients. Psychiatry will typically provide you with traditional one-on-one counseling therapy that can help you work on coping mechanisms, discover other underlying conditions that may be contributing to mental health issues, and work on a long-term plan for success.
A medical psychiatrist is also licensed to prescribe medications that can help with mental health conditions. Medications a clinical psychiatrist will prescribe are scientifically studied and have shown to be beneficial for the treatment of mental health.
A psychiatrist may also conduct procedures as a treatment method to help with mental health conditions.
Brain Stimulation Therapies
Brain stimulation therapies are a common procedure that may be conducted by a psychiatrist doctor. Brain stimulation therapies commonly used in psychiatry include:
Vagus nerve stimulation (VNS)  
Repetitive transcranial magnetic stimulation (rTMS)
Magnetic seizure therapy (MST)
Deep brain stimulation (DBS)3 
These procedures have been tested and shown to be beneficial in treating mental health conditions.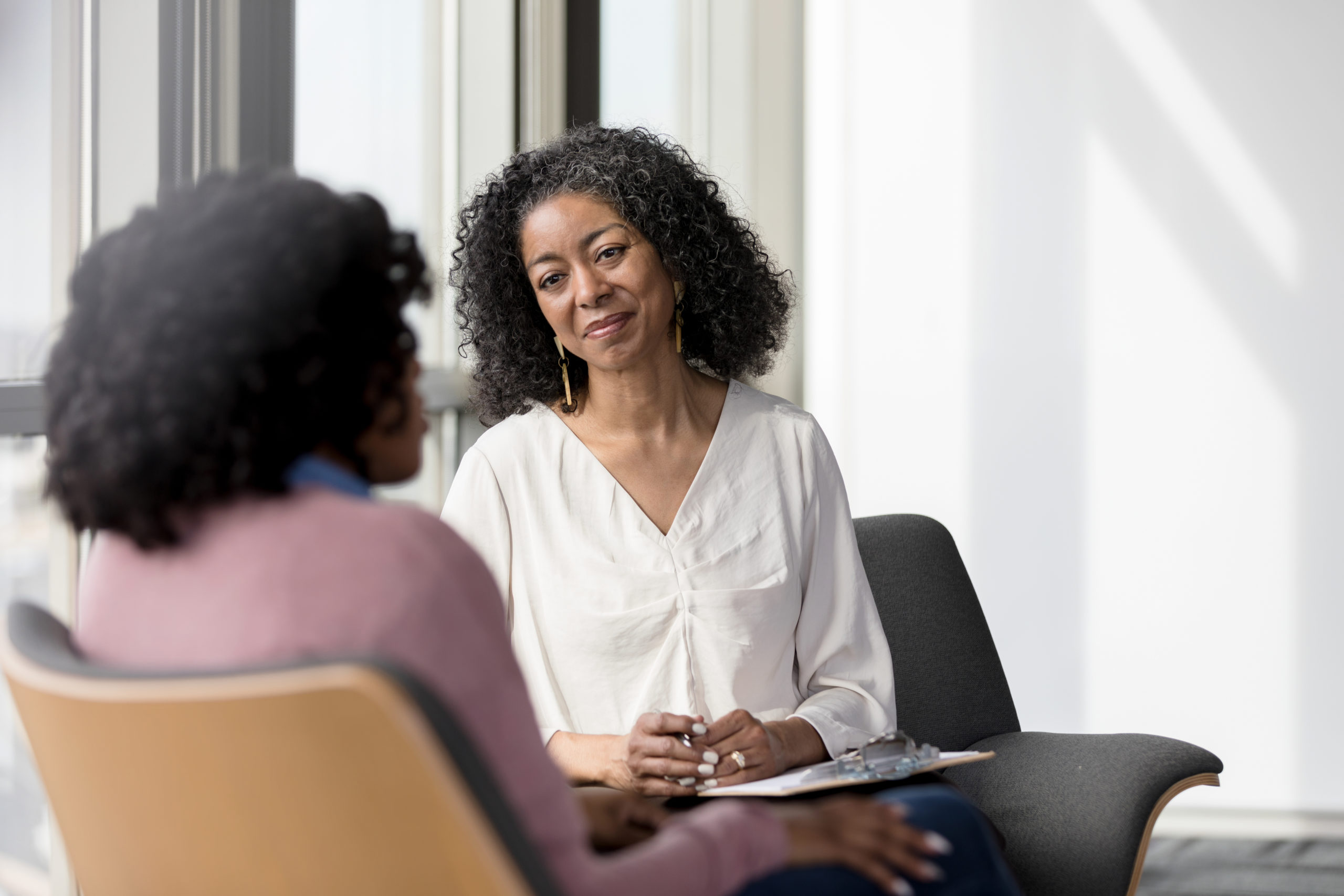 Medications That a Psychiatrist May Prescribe
There are many different medications that a psychiatrist may prescribe. For those who struggle with serious mental health conditions, medications can be helpful in making a mental health counseling program more successful. 
Antidepressants are a class of medication used to treat depression. They work by restoring balance in the brain, which will lead to better overall moods on a daily basis. A psychiatrist may prescribe antidepressants for those who struggle with major depressive disorder or for those where traditional treatment methods haven't been effective.  
A psychiatrist might recommend a stimulant medication like Ritalin or Adderall for someone who has trouble focusing or staying awake at school or work. Stimulant medications can be beneficial for the treatment of conditions such as attention-deficit hyperactivity disorder (ADHD).  
Sedatives and Anxiolytics
Psychiatrists may prescribe mood stabilizers to treat mood swings that occur with bipolar disorder or major depressive disorders.  
Antipsychotic Medications
A psychiatrist may prescribe an antipsychotic if their patient has been diagnosed as having schizophrenia or other serious forms of mental illness like bipolar disorder and major depression.  
Hypnotics are often prescribed by psychiatrists as an alternative treatment for sleep disorders. These medications work by making you feel relaxed, comfortable, and safe while also calming your mind so it's easier to fall asleep.  
What Does a Psychiatrist Treat?
A psychiatrist or mental therapist can also treat a variety of mental health conditions. For those who struggle with substance abuse, an addiction psychiatrist may also be recommended during addiction treatment. Common conditions a psychiatrist may treat include:
Anxiety disorders
Depression
Eating disorders
Substance abuse disorders
Schizophrenia
ADHD
PTSD
Bipolar disorder
OCD    
Can I See a Psychiatrist Without a Referral?
If you're looking to find a psychiatrist, you may be wondering if you need a referral first in order to schedule an appointment.
Typically, you will need a referral to see a psychiatrist, especially if you want to have your psychiatry appointment covered by insurance. You can get a psychiatrist referral by going to your primary doctor and discussing the condition you are struggling with. Getting a psychiatrist referral from your doctor will help you find the right psychiatrist for your needs, and your appointments will likely be covered through insurance.4 
How Much Does a Psychiatrist Cost?
Psychiatrist appointments typically range from $100 to $200 per hour. However, initial consultations with a psychiatrist will likely be more expensive, between $300 and $500 dollars, since the initial consultation will usually take longer. This is especially why it can be important to get a referral from your doctor, as psychiatric appointments add up quickly.
5
What to Expect from a Psychiatrist
When you visit a psychiatrist, they will want to know what's going on in your life and how it is affecting you. They will likely ask you a variety of questions pertaining to your condition and the reason for the visit. This will provide them with insight into treatment options and medications that may be prescribed that can help.
A psychiatrist appointment will usually last between forty to sixty minutes. However, the initial consultation will likely take longer, between one to two hours.
Getting Started with a Psychiatrist at Pacific Beach Health
If you or a loved one are experiencing any of the conditions discussed in this article, or if you just don't feel like yourself, it might be time to seek help from a professional. A psychiatrist can provide you with an accurate diagnosis and start you on the path to feeling like your old self again. Pacific Beach Health is here to help make that process as easy and comfortable for you as possible. Contact us today to get started on your mental health journey.