What Is the Best Way to Help a Partner Who Has Trust Issues?
Trust issues can jeopardize relationships. Discover the best tips and tricks to improve trust issues in relationships.
Trust is key to any successful relationship, especially when discussing an intimate relationship, such as a romantic partnership. If trust is not present as a solid foundation, there is room for a multitude of relationship issues to sprout and develop as a result.
Trust enables a feeling of security, creating a space where it is safe to discuss feelings and concerns and allowing intimacy and connection to flourish. However, for one reason or another, trust issues can develop and manifest in interpersonal relationships.
Why Do People Have Trust Issues?
People can develop trust issues for a number of reasons. Perhaps they experienced abandonment or trauma at the hands of a family member during childhood or encountered unfaithfulness in a previous romantic relationship.
It is important to know the relevant symptoms of trust issues. The first step toward fixing an issue is recognizing the problem. Signs of trust issues include:
Inability or unwillingness to believe others

Persistent fear of betrayal or abandonment

Excessive jealousy

Struggle to forgive, hold grudges

Continuous accusations

Invasion of partner's privacy

Setting up traps to catch the partner in an unfavorable light

Persistent focus on the negative

Feeling responsible for everything

Avoiding intimacy

Avoiding commitment
What Do Trust Issues Affect?
Trust issues can interfere with all facets of life. You may not realize it at the time—as it is easy for judgment to be clouded by mistrust—but the distance maintained due to ongoing trust issues can create barriers between you and those close to you.
Work relationships and productivity can be burdened by mistrust. You should be able to rely on your coworkers to work alongside you and have a shared interest in mind. However, if you constantly doubt their abilities or assume they will exclude you, your productivity and relationships with your coworkers can be negatively affected.
Romantic relationships are one of the most prevalent areas where trust issues will surface. The intense emotions of romance can bring up old wounds and manifest into trust issues.
Further, some will use trust issues to validate unhealthy or toxic behaviors or habits, often experiencing a sense of ownership over their partner. This can lead to mental, physical, or sexual abuse. A national survey found that over one-third of men and women experienced sexual, physical, and/or psychological violence by an intimate partner.1
Healthy friendships are built upon mutual trust and respect. Without that, the leveled power dynamic of friendship is shaky.
A lack of trust prevents opportunities to build strong bonds, making it difficult to connect with one another. If one friend is constantly second-guessing the other, those suspicions can lead to tension.
Strained relationships in the family, especially during childhood, can erode the connection between family members and lead to estrangement or habitual toxic behavior.
A lack of trust can damage your relationship with yourself, causing low self-esteem and confidence. Adverse events during childhood can instill self-doubt and worsen over time.
What Causes Trust Issues?
There is no set cause of trust issues; everyone has a different story. However, there are some risk factors that can leave someone predisposed to developing trust issues. These can include:
Adverse childhood experiences

Social rejection

Mental health conditions 

Previous instances of infidelity
In romantic relationships, mistrust can often be a result of past instances of cheating, whether it was from a previous partner, current partner, or themselves. Often, they will project those insecurities on their partner and accuse them of being unfaithful.
Experiential Origins of Trust Issues
If a person experiences certain turbulent relationships or traumatic events as a child, they will often maintain trust issues into adulthood. For instance, children who suffer from abuse or neglect may struggle to trust others when they are adults. In 2020, approximately one in seven children experienced abuse or neglect.
2
Social Origins of Trust Issues
Social rejection can also be a trigger for future struggles with trust. Whether excluded from groups or generally felt ostracized (especially during formative years), it can all cause someone to develop trust issues. Many people, especially those who have been bullied or otherwise tormented, may learn that it is safer not to trust others because they have betrayed them.
3
Any traumatic event, such as abuse or assault, can affect how people relate to and connect with others. Even severe illnesses or grief can cause people to pull back and be unwilling to trust others. It can seem easier to distance themselves rather than get attached, leaving you vulnerable to hurt.
Mental Health Origins of Trust Issues
Mental health conditions can greatly impact people's perception of others and how they manage their trust. The following includes a list of mental health disorders and conditions that can cause trust issues:
Attachment issues

Delusions or hallucinations

Depression

Paranoia

Post-traumatic stress

Schizophrenia
Four General Principles for Enhancing Trust in a Close Relationship
There are four general principles you can use to enhance trust in a close relationship: honesty and integrity, non-defensiveness, understanding, and direct communication.
This is an excellent starting space for rebuilding or enhancing trust in an intimate relationship. If you are honest and open in your interactions, it is more likely that others will follow. Integrity is living per your values and principles. Maintaining a life lived with integrity and honesty can show others you are worthy of being trusted and can be mutually relied upon.
Learn to communicate with your partner without getting defensive. This can prove challenging, but you must remain open to feedback and hear the situation from the other person's perspective. Open communication without fear of retribution or retaliation can foster a healthy relationship.
Your partner will not see things the same way you do all the time. Try to appreciate the differences and understand their point of view rather than letting these disagreements devolve into mistrust. Mature love means appreciating your partner's unique thoughts, ideas, actions, and decisions. In turn, this will help you grow as an individual and as a partnership.
4
Try to keep all communication direct—don't sugarcoat or walk around the truth. Avoid passive aggressive words and ignoring or stonewalling. What you say and do should match with one another so your partner can trust what you say. Being straightforward about your desires in an intimate relationship can result in feeling more vulnerable and loved.
What Is the Best Way to Help a Partner Who Has Trust Issues?
You can help a partner with trust issues in several ways. These will be detailed below.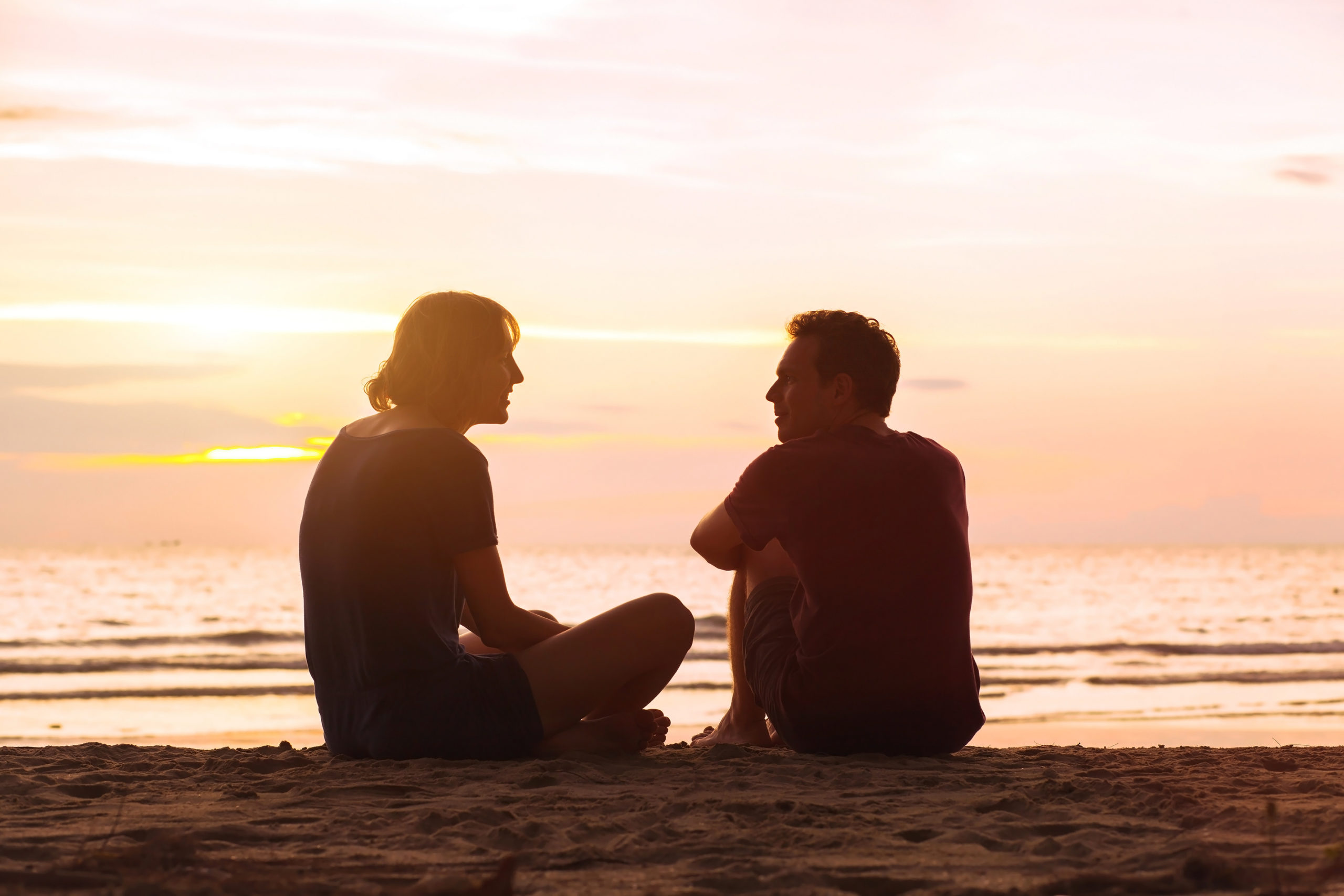 Space for Communication to Grow
Lack of communication can lead to severe insecurities in a relationship. The best thing you can do is be honest and direct when communicating with your partner. Try to share a secret with your partner or open up the conversation instead of closing it off. This will create a space for openness and increase the connection between partners.
Talk to Your Partner Regularly
Discuss your daily lives. You may spend most of your day apart from your partner, so give them details about your day to let them know what you were doing. Not only does this continue to nurture the friendship between you, but it helps ease worries when you have a better idea of your partner's schedule or what's going on in their daily life.
Express Care and Consideration
Find ways to express care for one another. You can give your partner compliments, be physically affectionate, bring home flowers, or buy them a special snack they enjoy. Little actions that show your love for one another can strengthen your bond. Learning your partner's love language is a great way to do this successfully.
Introduce Them to Your Loved Ones
Introduce your partner to your friend group and family. Sometimes trust issues arise because people feel excluded or unwelcome, so try opening up your life more and let them in.
Analyze Things From Their Perspective
When issues arise, try analyzing things from their perspective. Attempt stepping into their shoes before you write off their emotions.
Get Help for Trust Issues at Pacific Beach Health
At Pacific Beach Health, we can help you overcome your trust issues. Our team provides a dynamic, holistic approach to therapy that is tailored to your needs. Whether you feel that you need to work through trust issues that arose in childhood or need help resolving conflict in your romantic relationship, we are here to help. Contact us at Pacific Beach Health today to get started.