What's the Best Way to Work Out Relationship Problems?
Learn more about relationship problems including their causes and how to seek professional help at Pacific Beach Health.
Just like any other interpersonal relationship, romantic couples experience relationship problems or difficulties in their relationships. These issues are typically caused by disagreements over values, desires, perceptions, expectations, and fidelity. As a result, even the most compatible couples occasionally have a dispute, which is entirely normal.
1
When Do Relationship Problems Start?
Since every couple has its unique relationship dynamic, there is no set period for when relationship problems begin. As time goes on, even the best couples can start to experience problems in relationships. At this point, differences between partners become more obvious, power struggles increase, and couples start to notice changes in one another, resulting in feelings of love mixed with alienation and irritation.
2
What Are Normal Problems in A Relationship?
Relationship therapists believe that when handled constructively, conflicts and problems in relationships are healthy and necessary for growth. Even when partners are in love and satisfied in their relationship, all couples encounter some typical relationship issues, such as:
Reduced intimacy 

Boredom

Feelings of jealousy

Problems with communication

Experiencing doubts

Spending less time together

Fighting about family and friends

Disagreements about spending habits
What Causes Relationship Problems?
There is no singular cause for relationship problems. This is because various reasons can play a part in why problems in relationships occur. Some common causes of relationship problems include:
Indifference

Lack of common goal

Neglect

Abuse (verbal, emotional, physical)

Problems with substance use
What Are the Signs of Relationship Problems?
While each relationship is as unique as the people involved, there are always blatant signs that something is wrong, including:
Negative behavioral changes (e.g., name-calling, put-downs, excessive criticism)

Spending less amount of time together 

Keeping secrets and a breakdown of trust 

Lack of communication

Violating personal boundaries

Overuse of drugs or alcohol 

Other signs (including fighting all the time and loss of affection)
The Most Common Relationship Problems and Solutions
Relationship challenges arise as couples try to strike a balance between their families, social lives, and mental and physical health, which might sometimes lead them to find themselves at odds with one another. Some relationship problems and solutions to tackling them include:
Communication problems in a relationship occur when messages are misunderstood or misinterpreted. Therefore, couples must work to improve their communication skills by listening to one another and conveying facts in a loving, caring manner.
If all else fails, couples should also consider seeking therapy to help them recognize unhelpful communication patterns and practice speaking to one another more effectively.
Every healthy relationship needs to have boundaries. The best way to
deal
with relationship challenges regarding a lack of boundaries is to establish them early in the relationship. Have a discussion to help both partners comprehend the scope and guidelines of the boundary and why a particular boundary is valued.
When relationship problems with trust are noticed, partners must discuss them. Sharing the reasons behind a partner's trust issues can aid the other party in developing strategies to prioritize trust in the relationship.
3
Unrealistic And Unclear Expectations
While people should uphold specific standards in a relationship, unrealistic expectations can lead to relationship problems. Couples should be willing to communicate openly, compromise with the other, and assess and comprehend what the other expects from them in order to deal with unrealistic expectations.
4
Cheating or infidelity, which is a breach of trust by one or both partners in a monogamous romantic partnership, is a common cause of problems in relationships and can have devastating repercussions on the parties involved. When infidelity occurs, couples must give each other time and space to deal with it and decide how to proceed. Couples should also seek therapy for their emotional and physical well-being.  
Couples often face sexual problems in a relationship because they may have different wants and desires for physical intimacy. This occurs especially as couples age. Couples facing sexual problems should communicate precisely how they feel and work towards improvement.
Also, such couples should think about seeking the assistance of a qualified sex therapist to help address and offer solutions while fixing relationship problems.
It is possible to feel overwhelmed by a relationship, even though the sense of security and comfort it provides is desired. Couples can take time apart and remember the purpose of the relationship, and generally talk through it to deal with these overwhelming feelings.
A couple that consistently expresses appreciation for one another eventually fosters a gratitude system. However, it is typical for there to be times in a relationship when partners fail to show appreciation. When these patterns are observed, partners can regain control by complimenting even the most minor actions, expressing gratitude, and practicing reciprocation.
Disparities in how people handle their money constitute common relationship problems. Couples should try to be honest about their current financial situation. Be open about income or debt, and create a joint budget that includes savings if necessary to deal with financial issues in a relationship.
Having emotional and psychological support facilitates the connectivity between two people in a relationship. When support is lacking, a relationship is more likely to end badly. Therefore, couples should make an effort to demonstrate their support both verbally and nonverbally.
Relationships where either partner has a substance abuse problem are frequently not healthy, primarily because it starts to separate the couple emotionally as the situation worsens. When issues with substance abuse are noticed, both parties must seek treatment and counseling.
5
Gaslighting is psychological manipulation and involves one partner casting doubt on the other's perceptions, experiences, or recollections to avoid personal accountability. Seeking assistance from dependable individuals outside the relationship is crucial once patterns of gaslighting have been identified. Leaving the relationship may be the only option for mental and emotional wellbeing if gaslighting continues.
What's the Best Way to Work Out Relationship Problems?
There is no particular way or method to resolve relationship issues because different approaches work for different couples. However, every couple must work through some common relationship problems in their relationships.
One of the best
ways is through effective communication
and counseling. However, there is a much better chance of overcoming these relationship issues if both parties are committed to working it out.
How to Solve Relationship Problems Without Breaking Up
In romantic relationships, there will undoubtedly be times when it feels like there are just too many issues to work through. Nonetheless, it is essential to remember that there are always solutions to even the most difficult relationship problems. This is because, with hope and the appropriate attitude, every couple can survive even the most terrifying moments in relationships.
Positive Ways to Work Through Relationship Issues
Some methods for working through relationship problems include:
Effective communication

Willingness to compromise

Listening without being defensive

Putting in the effort to make the relationship work

Fostering feelings of emotional security

Offering validation

Spending quality time together

Owning up to wrongdoings and apologizing

Being open to forgiveness
How to Know When to Stay in A Relationship
Relationships aren't happy all the time. After a while, sexual attraction and passion may wear down as well. Still, these periods are often temporary, and couples should maintain the relationship if:
There is mutual respect and support

There are mutual life goals, and both parties work hard to attain them

There is no form of verbal or physical abuse

There is still attraction and care between both parties

The difficulties are only circumstantial and are easily resolved
How to Know When to Leave A Relationship
Usually, it's not always obvious when to end a relationship, as it's never easy having to leave a loved one. However, sometimes it is necessary to end a relationship plagued with relationship issues, especially when either mental or physical health is threatened.
In general, it is suggested to end a relationship if:
There is any form of verbal and physical abuse

Irreconcilable differences even after professional intervention

The passion is gone

There is a significant character flaw that has been refused to be fixed

Things are not moving forward and there's no explanation for it
How to Fix Relationship Problems Professionally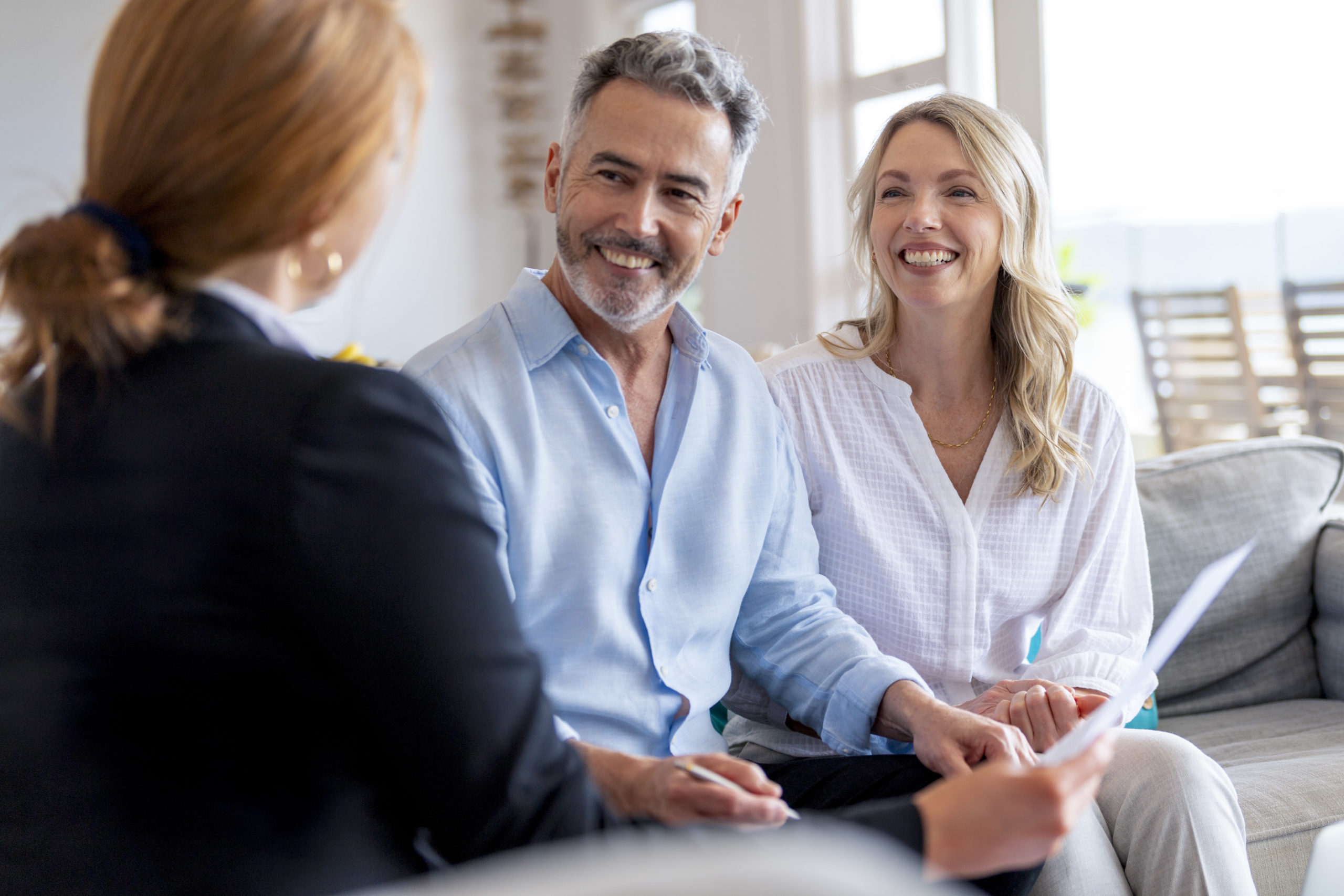 Even though acceptance of therapy has advanced significantly, some couples are still reluctant to seek external assistance for their relationship issues and only turn to professionals after trying all other avenues.
It is essential to realize that relationship professionals play a vital role in solving relationship problems, as fixing them doesn't always require changing who you are. Instead, a loving push in the right direction from an experienced professional can help couples grow closer and stay more connected.
Couples therapy is a type of counseling developed to assist couples in identifying and resolving relationship challenges that might be weighing down the relationship. Each relationship element is examined in couples therapy because it is crucial to developing and maintaining a happy, healthy relationship.
Overcoming relationship problems sometimes require objectivity.
Couples therapy
helps lay the foundation and offers the objectivity for addressing underlying relationship issues.
Contact A Relationship Professional at Pacific Beach Health
Working with a relationship expert at Pacific Beach Health through a customized and unique program helps to improve intimacy, communication, and trust between couples. Our team of qualified relationship experts has worked together for years to assist families in finding peace, harmony, and connection.
Call us for relationship problems help. Our counselors are skilled at empathic and knowledgeable listening. They are equipped to offer relationship problems advice and assist you in solving relationship problems to help you overcome any bad feelings or thoughts you may have about your relationship.