Do Teenagers Fake Mental Health Issues?
Learn about Munchausen syndrome and warning signs that indicate your teen may be at risk for this potentially harmful behavior.
What Is Munchausen Syndrome?
It's no secret that teenagers can be moody and challenging at times. When does normal teenage behavior cross the line into something more serious? Many parents worry that their teens are faking mental health issues to get attention or avoid responsibilities. Are teenagers fabricating mental health problems, or is something else going on? Let's take a closer look at this complex issue.
People with Munchhausen syndrome may pretend to suffer from psychological and physical symptoms or actively try to make themselves sick.
1
Munchausen Syndrome Definition
Munchhausen syndrome is "a psychological disorder where someone pretends to be ill or deliberately produces symptoms of illness in themselves."
1
How Common Is Munchausen Syndrome?
Munchausen Syndrome Vs. Factitious Disorder
A factitious disorder may be diagnosed when someone displays artificial symptoms of real medical diseases. Munchausen syndrome, Munchausen by proxy, and Ganser syndrome are factitious disorders.
3
Munchausen Syndrome Vs. Munchausen Syndrome by Proxy
Munchausen syndrome occurs when a person is faking mental illnesses or physical disorders. If an individual has Munchausen syndrome by proxy, they will force another person to take on the patient role. For example, a child may be convinced by their parent that they are ill.
3
What Is Munchausen Syndrome by Internet?
Munchausen syndrome by internet is a factitious disorder that occurs when a healthy person states they are unwell in virtual environments.
4
Signs and Symptoms of Munchausen Syndrome
The following sections will explore the Munchausen syndrome symptoms.
Common Signs of Munchausen Syndrome
The top four signs of Munchausen syndrome are lying about symptoms, self-infliction, tampering with test results, and aggravating conditions.
5
Possible Warning Signs of Munchausen Syndrome
if you or someone you know is faking mental illnesses or intentionally harming themselves to achieve physical illness symptoms, these can be warning signs of a factitious disorder. A person needing Munchausen syndrome treatment may frequently visit hospitals in different areas, display symptoms that don't match their test results and tell elaborate stories about their past.
5
If you or someone you care about displays any of the previously mentioned Munchausen syndrome symptoms or is faking sickness, it's essential to see a doctor for professional guidance.
How Teenagers Fake Mental Health Issues?
Although not common, teens may be faking mental illnesses. Continue reading to learn how an adolescent may go about faking sickness or mental illness.
Munchausen Syndrome Causes and Risk Factors
Munchausen syndrome cases are complex and not very well understood. The following sections will investigate possible causes and risk factors associated with Munchausen syndrome cases.
What Causes Munchausen Syndrome?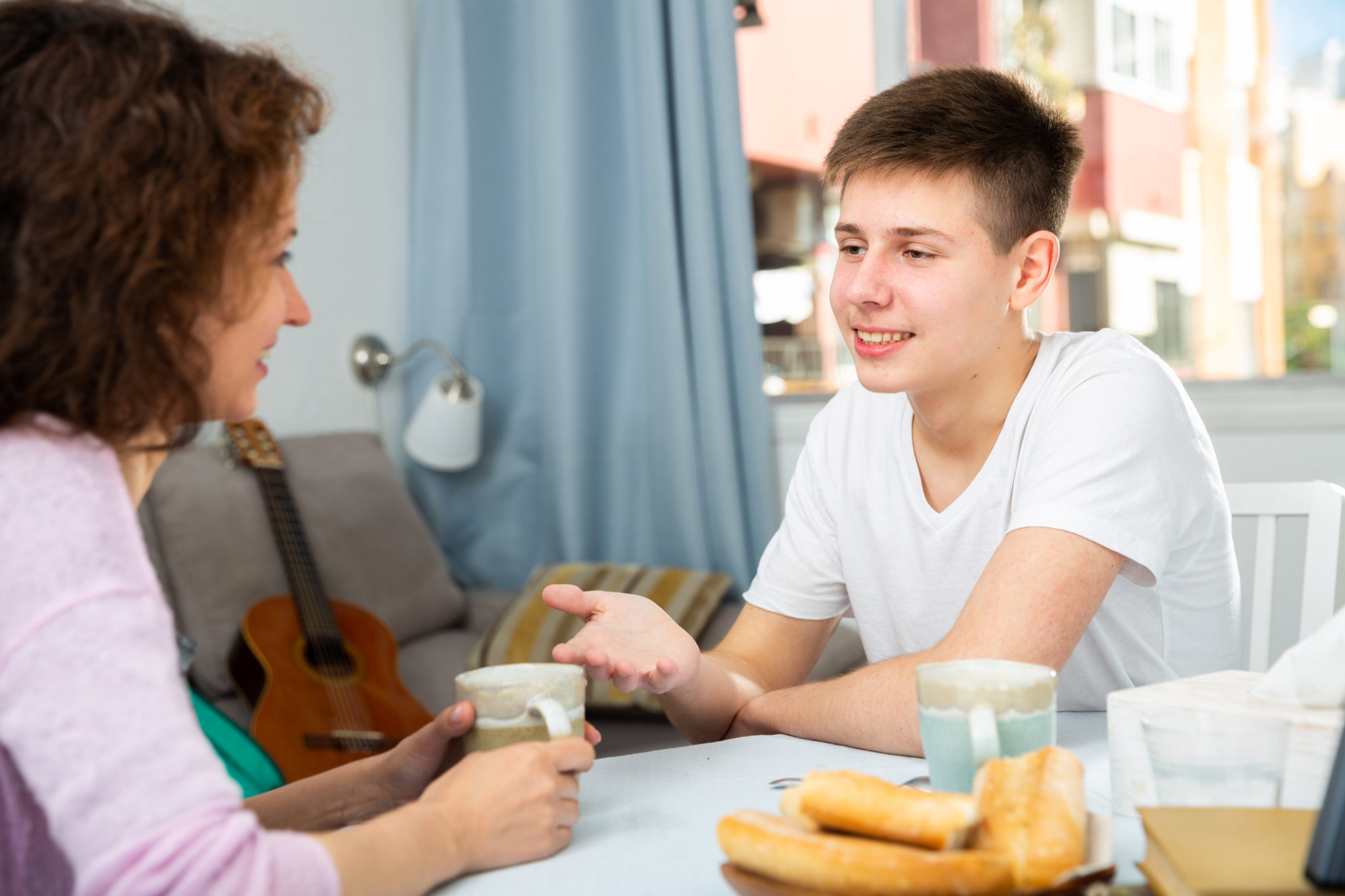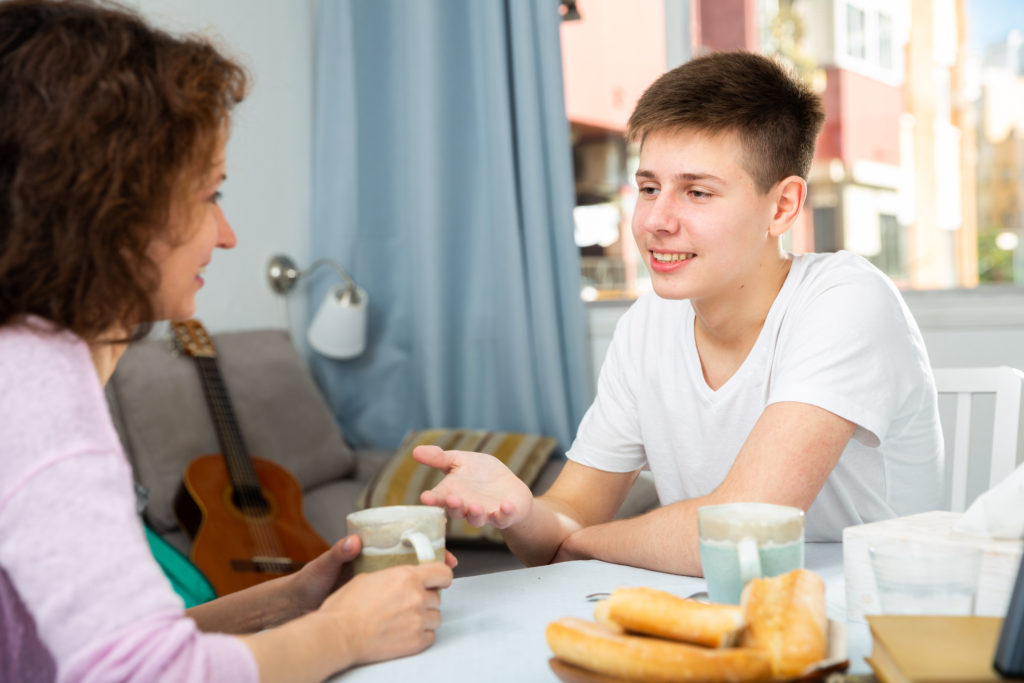 If a person has a factitious disorder imposed on self, like Munchausen syndrome, it may result from childhood trauma, a personality disorder, or a grudge against healthcare professionals.
Munchausen Syndrome Risk Factors
Munchausen syndrome signs and risk factors include chronic illness during childhood, self-esteem problems, relationship issues, having an ill family member, difficulty separating reality and fantasy, a tendency to lie or manipulate, and a history of mental health challenges.
Munchausen Syndrome Diagnosis and Treatment
You may be wondering how diagnosis and Munchausen syndrome treatments work. The following sections will provide valuable information surrounding the diagnosis and treatment of this factitious disorder.
How Is Munchausen Syndrome Diagnosed?
Munchausen syndrome is challenging to diagnose because the clinician must rule out other mental or physical illnesses. Achieving a diagnosis is also challenging because clients typically seek treatment from multiple providers. To diagnose this factitious disorder, a healthcare provider can compare the client's symptoms to their test results, observe how the client responds to treatments, assess how eager the person is to undergo procedures, and discuss symptoms with other people in their lives.
Munchausen Syndrome Treatment Options
For people with Munchausen syndrome, there are multiple treatment options to consider.
Having A Primary Care Doctor: Since Munchausen syndrome is a mental health condition, it's challenging for a primary care doctor to address it without a psychiatric provider's assistance.
Psychotherapy: Psychotherapy, including cognitive-behavioral therapy (CBT), helps treat the symptoms of Munchausen syndrome. However, psychotherapy may not be appropriate if the client does not admit to having a problem.
Medication: During psychiatric treatment, a specially trained therapist may use medication management to help address the symptoms of Munchausen syndrome.
Hospitalization: Hospitalization may be necessary to treat factitious disorders depending on a client's physical and mental state.
Treatment for Munchausen Syndrome at Pacific Beach Health
Pacific Beach Health is an outpatient behavioral health treatment provider that caters to adults and adolescents in Pacific Beach, California. The clinical team at Pacific Beach Health nurtures healing and growth with a holistic approach to behavioral health struggles, relationship challenges, and wellness. An experienced team of counselors and therapists is available to treat a range of mental health diagnoses, including Munchausen syndrome.
Can Munchausen Syndrome Be Prevented?
Recognizing the signs and symptoms of Munchausen syndrome by proxy can help prevent continued abuse, but it cannot be directly prevented.
6
What To Expect From Your Doctor
During treatment, a client can typically expect a combination of individual and family therapy. The knowledgeable providers at Pacific Beach Health come alongside each client to create a treatment plan that can minimize symptoms.
Start healing today with Pacific Beach's leading integrated behavioral health care provider! A friendly concierge team is standing by to answer questions and schedule consultations.